In its 32nd and final game of the season, the Hoosiers blocked 12 of Nebraska's shots — a season-high. All the swatted attempts created variance in an already frenetic contest. For the balls that remained inbounds, sometimes the Hoosiers were able to capitalize in transition. Other times, with less used ballhandlers bringing it up the court, IU succumbed to the back and forth nature of this one with poor passing decisions.
We'll take a look at two successes and two failures in transition from the Hoosiers in the final edition of Film Session for the 2019-2020 season:
Yvan Ouedraogo sets a ball screen for Haanif Cheatham. Cheatham ends up taking it the opposite way: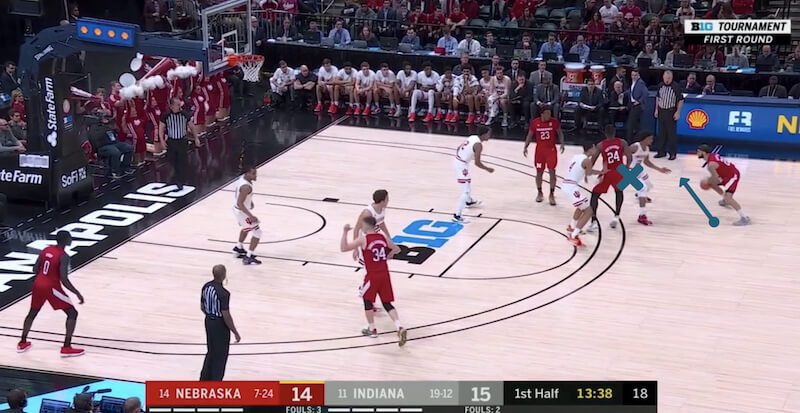 There's a sliver of space for Cheatham to find Ouedraogo and he makes the pass. Trayce Jackson-Davis is stride for stride with him: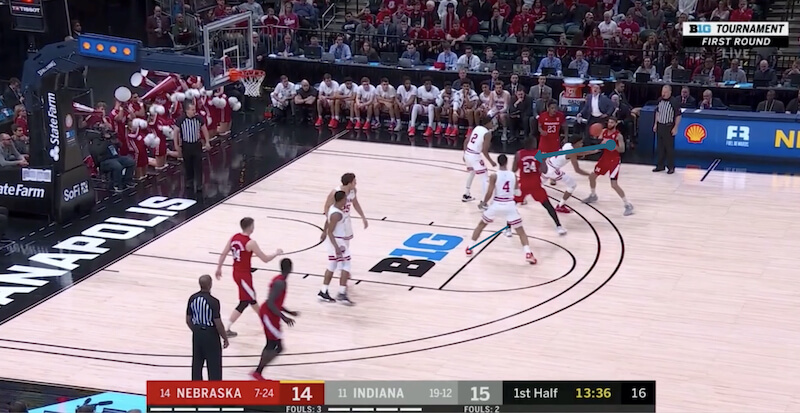 As Ouedraogo gets down to the right low block, Jackson-Davis has a hand up over his back: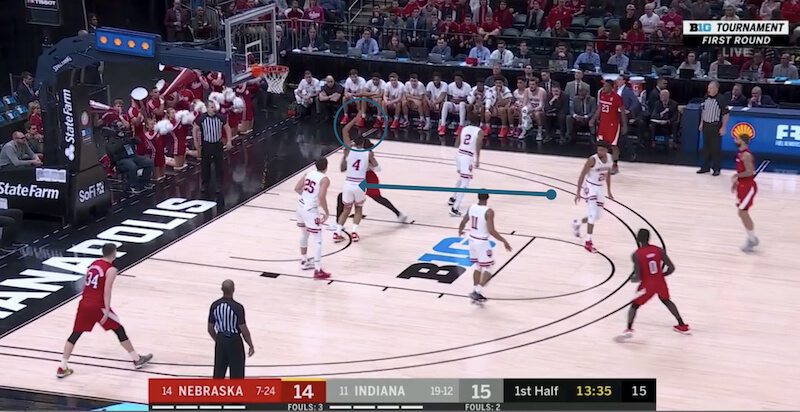 On the shot attempt, Jackson-Davis swats it away: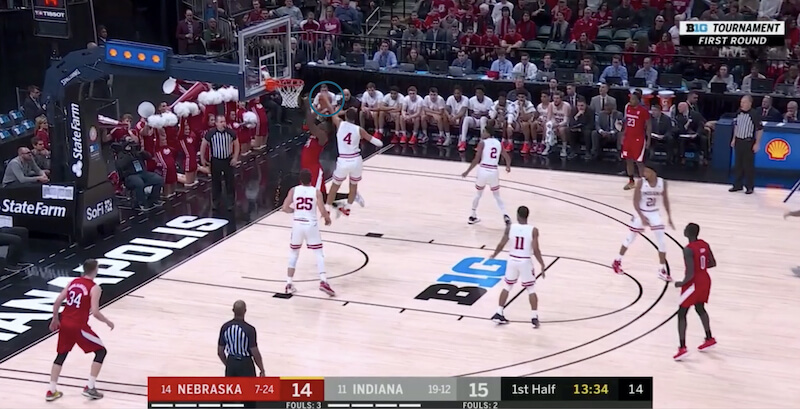 Armaan Franklin grabs the loose ball: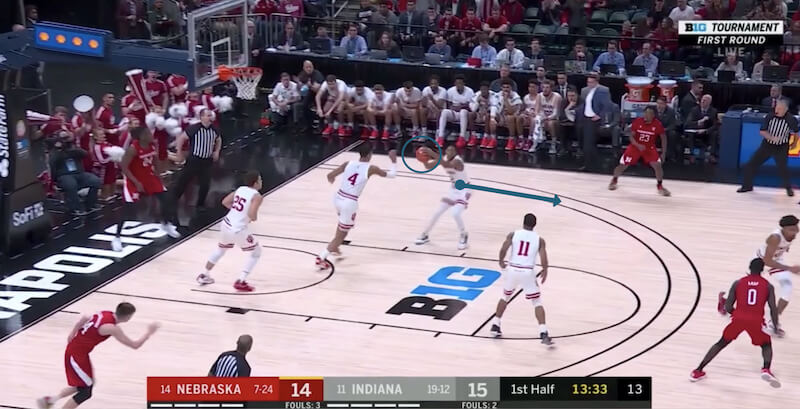 Franklin brings it up the court and across the timeline. He has Jackson-Davis to his left and Devonte Green and Jerome Hunter to his right. Cheatham starts to size Franklin up: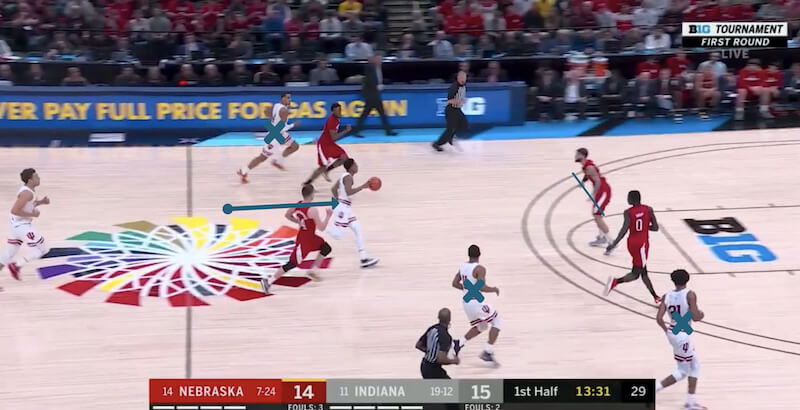 Franklin just keeps coming and has Cheatham opened up and beat. Akol Arop comes over on the help: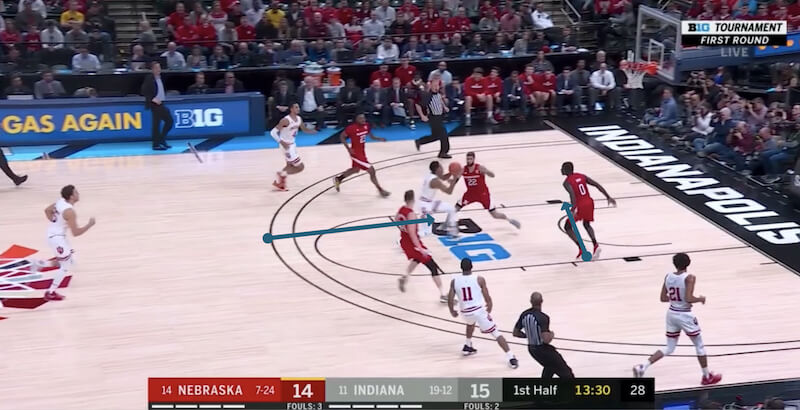 Franklin draws the foul and hit one of two at the line: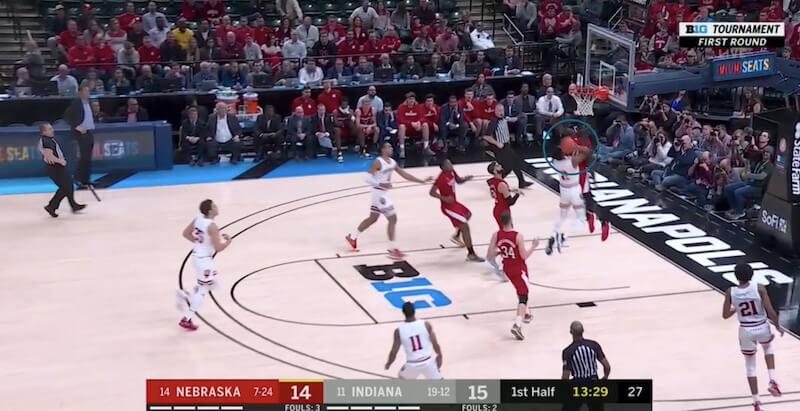 Good work by Franklin here to just keep things simple and keep attacking once he got across half court.
Video:
Filed to: Nebraska Cornhuskers