As the Badgers tossed a 12-0 run on Indiana to take the lead for good late in the second half, the Hoosiers came up short on seven straight offensive possessions.
So what went wrong? It can be boiled down to execution. For the most part, Indiana got good looks for its players in familiar positions. Jerome Hunter in rhythm from 3. Race Thompson and Trayce Jackson-Davis from the left low block. Justin Smith on a one-handed runner in the paint. Devonte Green with two looks near the rim. Al Durham curling off a down screen and looking to attack.
While Wisconsin's bigs did have an effect on some of Indiana's looks, other takes in this sequence simply didn't fall.
We'll take a look at Indiana's failure to connect over the seven straight possessions the Hoosiers lost control of the game in the latest edition of Film Session:
Hunter passes it into Jackson-Davis on the left high post: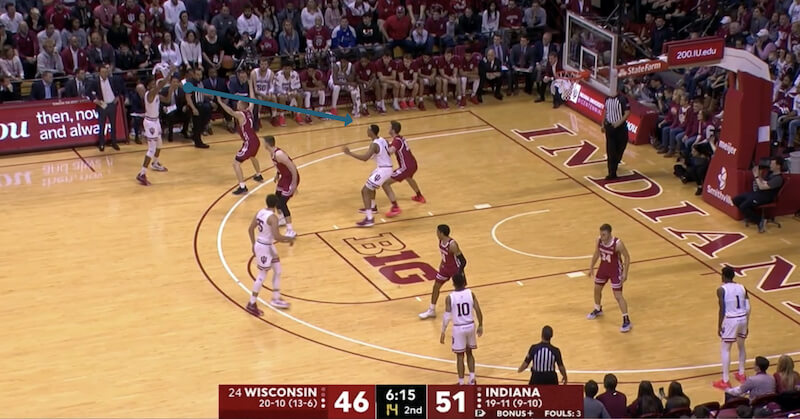 As Brevin Pritzl digs down on Jackson-Davis, Hunter uses the opportunity to cut to the left corner: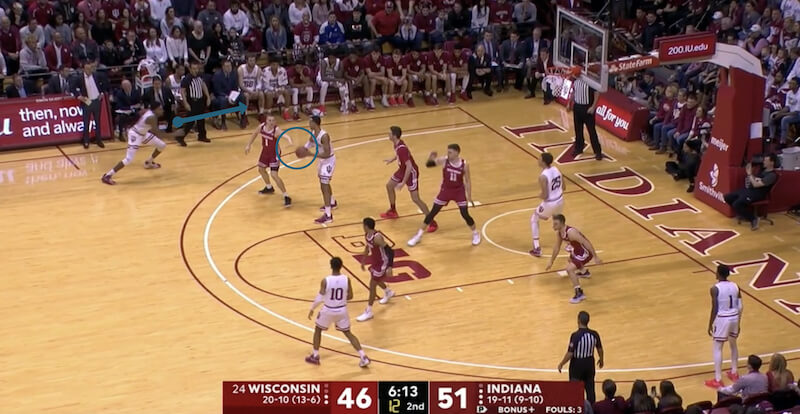 By the time Pritzl turns back, he realizes he's lost Hunter. Jackson-Davis makes the pass: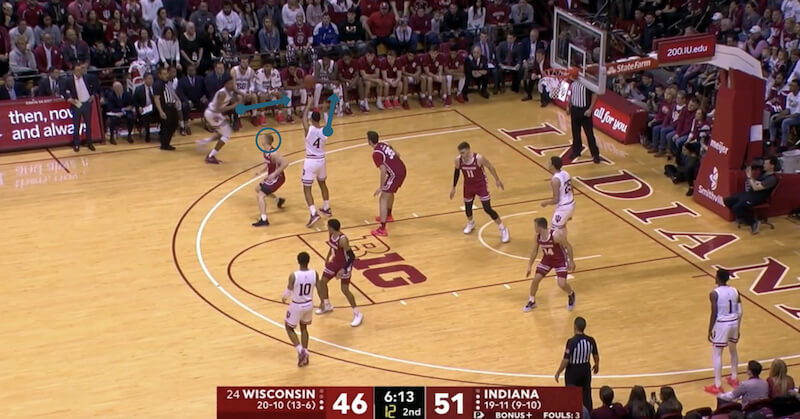 Hunter fires in rhythm despite Pritzl's decent closeout, but the shot fails to fall: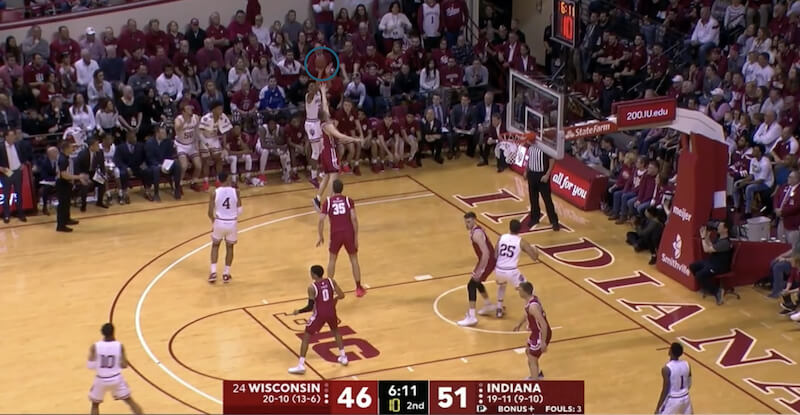 In conference play, Hunter is shooting 36.6 percent from deep, second best on the team after Durham (39.0 percent). This is the type of shot Indiana not only will live with, but actively seeks out for Hunter on occasion.
Video:
Filed to: Wisconsin Badgers