Bracketology: NCAA tournament projection as of March 3, 2020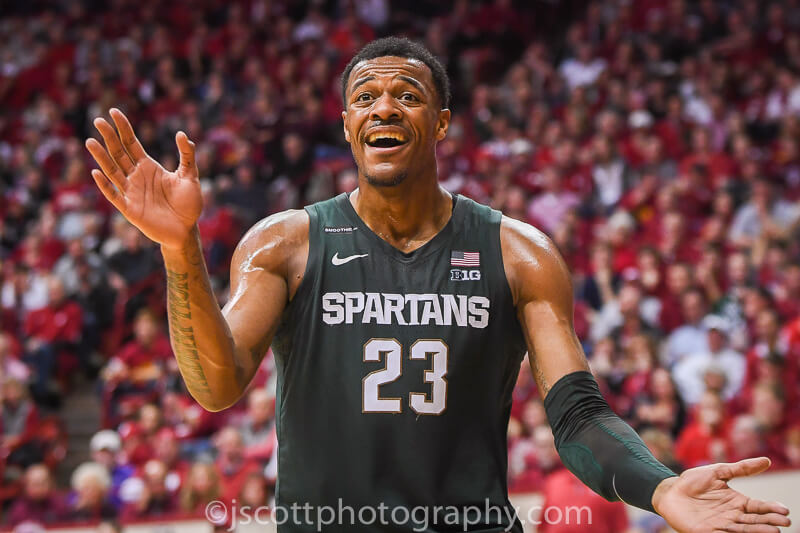 We are officially in the home stretch with less than two weeks until Selection Sunday and with four conference tournaments tipping off today.
Another weekend filled with upsets led to some churn at the bottom of the bracket, but the teams vying for the final at-large spots all own largely underwhelming profiles. It should make for an interesting championship week at the very least.
In terms of bid thieves from single bid leagues, at-large hopefuls will be pulling for ETSU in the SoCon, Northern Iowa in the Missouri Valley, Stephen F. Austin in the Southland, and Yale in the Ivy. I'm not sure the last two listed there would really be in the at-large mix, but for bubble dwellers, better safe than sorry. Those teams would also love to see San Diego State take home the Mountain West auto-bid and Dayton to do the same in the A-10, potentially leaving teams like Utah State, Rhode Island, and Richmond on the outside looking in.
There are also a couple teams from major conferences that managed to avoid the First Four but have profiles that are less impressive than you might suspect.
Texas Tech ranks within the Top 25 of the NET and has strong numbers in the predictive metrics. However, eight of Tech's 18 victories fall in Quad 4, leaving their record at just 10-12 against the top three quadrants. While the Red Raiders don't have any losses in Q3 or Q4, they also have just four wins against at-large and first five out teams from this week's projections. They wrap up the regular season by hosting Kansas on Saturday.
Rutgers has racked up home victories over six teams in this week's field, but a 1-10 mark in road and neutral games is a significant red flag. Seven of the Scarlet Knight's 17 Division I victories fall in Q4, and they also have a Q3 loss to St. Bonaventure on their profile. A difficult week awaits for Rutgers with Maryland coming to the RAC on Tuesday before a season-ending road trip to Purdue on Saturday.
Before looking at the one seeds, I wanted to give a quick reminder about how the NCAA selection committee classifies wins based on the NET Rating.
A breakdown of the four tiers:
· Tier 1: Home vs. teams ranked 1-30 / Neutral vs. teams ranked 1-50 / Road vs. teams ranked 1-75
· Tier 2: Home vs. teams ranked 31-75 / Neutral vs. teams ranked 51-100 / Road vs. teams ranked 76-135
· Tier 3: Home vs. teams ranked 76-160 / Neutral vs. teams ranked 101-200 / Road vs. teams ranked 136-240
· Tier 4: Home vs. teams ranked 161-351 / Neutral vs. teams ranked 201-351 / Road vs. teams ranked 241-351
One Seeds
The lone loss from last week's top seeds came on Saturday when Baylor fell at TCU. Luckily for the Bears, there was a bit of separation between them and Gonzaga, so they remain second on the overall seed list following Monday's overtime win over Texas Tech.
At this point, it feels like Dayton is the only two seed with a better than average chance to move onto the top line. The Flyers travel to Rhode Island this week in a game the Rams desperately need to win before closing the season at home against George Washington. If SDSU falls in the Mountain West Tournament, the Flyers could ascend to the one line.
The Bracket
The projections below are based on all games played through March 2nd, 2020. Following the bracket, I included a few thoughts on the last four in and first five out.
| | | |
| --- | --- | --- |
| MIDWEST (INDIANAPOLIS) | | SOUTH (HOUSTON) |
| Omaha – March 20/22 | | St. Louis – March 19/21 |
| 1) Kansas | | 1) Baylor |
| 16) Robert Morris / NC A&T | | 16) Siena / Prairie View A&M |
| 8) Houston | | 8) Virginia |
| 9) Arizona St. | | 9) Xavier |
| | | |
| Sacramento – March 20/22 | | Omaha – March 20/22 |
| 5) Penn St. | | 5) Iowa |
| 12) Stephen F. Austin | | 12) Wichita St. / Richmond |
| 4) Auburn | | 4) Louisville |
| 13) Akron | | 13) Vermont |
| | | |
| Albany – March 19/21 | | Cleveland – March 20/22 |
| 6) Michigan | | 6) Colorado |
| 11) Northern Iowa | | 11) Rutgers |
| 3) Villanova | | 3) Kentucky |
| 14) Hofstra | | 14) Belmont |
| | | |
| Greensboro – March 20/22 | | Albany – March 19/21 |
| 7) Marquette | | 7) West Virginia |
| 10) Texas Tech | | 10) Indiana |
| 2) Maryland | | 2) Seton Hall |
| 15) North Dakota St. | | 15) Wright St. |
| | | |
| EAST (NEW YORK CITY) | | WEST (LOS ANGELES) |
| Sacramento – March 20/22 | | Spokane – March 19/21 |
| 1) San Diego St. | | 1) Gonzaga |
| 16) Radford | | 16) Montana |
| 8) Saint Mary's | | 8) LSU |
| 9) USC | | 9) Oklahoma |
| | | |
| Tampa – March 19/21 | | Spokane – March 19/21 |
| 5) Ohio St. | | 5) Wisconsin |
| 12) Yale | | 12) UCLA |
| 4) Michigan St. | | 4) Oregon |
| 13) Liberty | | 13) North Texas |
| | | |
| Greensboro – March 20/22 | | St. Louis – March 19/21 |
| 6) Butler | | 6) BYU |
| 11) ETSU | | 11) Stanford / Cincinnati |
| 3) Duke | | 3) Creighton |
| 14) Colgate | | 14) New Mexico St. |
| | | |
| Cleveland – March 20/22 | | Tampa – March 19/21 |
| 7) Illinois | | 7) Arizona |
| 10) Florida | | 10) Providence |
| 2) Dayton | | 2) Florida St. |
| 15) UC Irvine | | 15) Little Rock |
Last Four In:
Since UCLA sits atop the Pac-12, they are serving as the league's automatic bid and cannot be placed in the First Four. If they were in the at-large pool though, they would still be in my projected field but starting out in Dayton.
Stanford – The Cardinal have now won four straight after holding serve at home against Utah and Colorado. Stanford boasts four Quad 1 victories as well as a road win at UCLA that may end up in Q1 as well. A road loss at Cal doesn't help matters though, but the Cardinal rank within the Top 30 of the NET. A difficult finish to the season awaits, as Stanford visits the Oregon schools this weekend.
Wichita State – A huge comeback at SMU helped the Shockers avoid a loss that would have knocked them out of the field. Even so, their grip on an at-large bid is tenuous at best with just one win over a team in the field or the first five out. Seven Quad 2 victories help, and the computer numbers are relatively solid. Wichita State also has no losses in Quad 3 or 4, but they need to take care of business this week with games at Memphis and home versus Tulsa.
Cincinnati – The Bearcats lost their lone game last week, falling by double digits at Houston. There's no harm in that loss, but the same can't be said of their quartet of Quad 3 defeats, two of which came in overtime. Oddly enough, the Bearcats are 6-0 in Quad 2 contests to go with a home win over Houston and a sweep of fellow bubbler Wichita State. A non-conference strength of schedule in the 20s helps, as do some decent computer numbers, but they can ill afford to slip up at South Florida and home against Temple this week.
Richmond – Like Wichita State, Richmond avoided disaster by winning a close game at George Washington last week before blowing out UMass at home over the weekend. The Spiders have just one loss outside of the top two quadrants, which came against Radford on a neutral floor. Their top wins came at Rhode Island and on a neutral court against Wisconsin, but those are the only victories over teams anywhere near the at-large discussion. An 8-3 mark in true road games adds to Richmond's case, but the unbalanced schedule has limited its opportunities to get additional quality wins since the Spiders drew Dayton and Rhode Island just once in A-10 play. This week features a home date with Davidson and a season-ending trip to Duquesne.
First Five Out:
Utah State – A road loss at New Mexico gave the Aggies a second Quad 3 loss and forced a closer look at their profile. Neutral court victories over LSU and Florida both fall in Quad 1, but Utah State has no other wins against at-large caliber teams and a 4-6 record in true road games. The Aggies have fared well on neutral courts (4-1), but it's worth noting that they played a pair of non-Division I games, something the committee has frowned upon in the past. Utah State is the two seed in the Mountain West tournament, and they probably need to make it to the final to give themselves a legit shot at an at-large.
Rhode Island – A 10-point home loss to Saint Louis pushed the Rams outside of the field for now. They have just one win over an at-large team in the field (home vs. Providence), although URI does have six Quad 2 victories. A Quad 4 loss at Brown certainly doesn't help, which puts a ton of emphasis on Wednesday's home game against Dayton. A win there would give the Rams a much-needed marquee victory heading into the season finale at UMass.
Texas – Much like Providence and UCLA, Texas has gotten off the mat to get itself back in the at-large picture. The Longhorns have now won four straight, including a home win over West Virginia and a road triumph at Texas Tech. Those are Texas' only two wins against the at-large field, although a road victory at Purdue falls in Quad 1 as well. Overall the Longhorns are just 2-9 against at-large caliber teams in this week's field, but they have no losses outside of the top two quadrants to go with five true road wins. This week features another road test at Oklahoma as well as a home date with Oklahoma State.
NC State – The Wolfpack would have been in the field with a road win at Duke on Monday night, but after hanging with the Blue Devils for a while, NC State got blown out. Victories over Duke and Wisconsin at home as well as a road win at Virginia are great, but it's also worth noting that NC State has eight losses to teams not currently in the at-large picture, and only two of those (Clemson and Memphis) are even close. Following Monday's loss, the Wolfpack are also just 12-12 in Quad 1-3, which isn't a positive sign. For now, a home win over Wake and a strong showing in the ACC tournament are musts.
Mississippi State – Ben Howland's squad did what they needed to do last week by knocking off Alabama at home and winning on the road at Mizzou. That said, the Bulldogs have just one win against at-large teams and the first five out, which came at Florida. A pair of Quad 3 losses don't help Mississippi State's case, and the same can be said for double-digit losses at Ole Miss and Texas A&M. A road trip to South Carolina provides a Quad 1 win opportunity before the season finale at home against Ole Miss. A pair of wins and a deep SEC tournament run could propel the Bulldogs into the field depending on how other bubble teams fare.
Conference Breakdown:
Big Ten (10): Illinois, Indiana, Iowa, Maryland, Michigan, Michigan State, Ohio State, Penn State, Rutgers, Wisconsin
Big East (7): Butler, Creighton, Marquette, Providence, Seton Hall, Villanova, Xavier
Pac-12 (7): Arizona, Arizona State, Colorado, Oregon, Stanford, UCLA, USC
Big 12 (5): Baylor, Kansas, Oklahoma, Texas Tech, West Virginia
ACC (4): Duke, Florida State, Louisville, Virginia
SEC (4): Auburn, Florida, Kentucky, LSU
American (3): Cincinnati, Houston, Wichita State
West Coast (3): BYU, Gonzaga, Saint Mary's
Atlantic 10 (2): Dayton, Richmond
Mountain West: San Diego State
America East: Vermont
Atlantic Sun: Liberty
Big Sky: Montana
Big South: Radford
Big West: UC Irvine
Colonial: Hofstra
Conference USA: North Texas
Horizon: Wright State
Ivy: Yale
MAAC: Siena
MAC: Akron
MEAC: North Carolina A&T
Missouri Valley: Northern Iowa
Northeast: Robert Morris
Ohio Valley: Belmont
Patriot: Colgate
Southern: ETSU
Southland: Stephen F. Austin
SWAC: Prairie View A&M
Summit: North Dakota State
Sun Belt: Little Rock
WAC: New Mexico State
Follow Andy on Twitter (@andybottoms) for more thoughts on college hoops and to receive an update whenever new brackets are posted.
Filed to: 2019-2020 bracketology