'He's arguably the best player ever to play': Indiana basketball reacts to loss of Kobe Bryant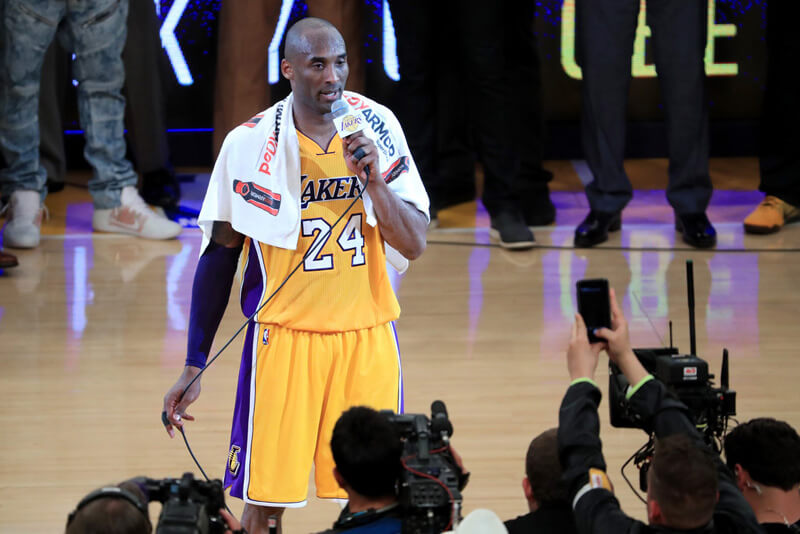 Devonte Green just shook his head in denial, put his left hand on his forehead and looked to the floor.
Jerome Hunter stared off to the side, trying to process the unimaginable tragedy he had just heard.
Rob Phinisee had the most visible look of expression as his head cocked back, his eyebrows raised and his eyes widened just at the very words.
"Kobe Bryant was killed today in a helicopter crash."
The trio was just informed of the news following their heartbreaking 77-76 loss to Maryland. But in that moment, the 40 minutes of intense basketball that was played minutes prior didn't matter.
"Obviously heartbreaking," Phinisee said. "He's arguably the best player ever to play. I was a fan growing up. My heart goes out to his family really."
Green, whose older brother Danny Green currently plays for the Los Angeles Lakers, just kept shaking his head and quietly spoke one word that summed up the feeling of the day.
"Sad."
Reports of the crash started to come out during the second half of Indiana's game. As the Hoosiers and Terrapins were battling on the court in Assembly Hall, confirmation of the news surfaced and the fans in attendance became more aware.
With 5:34 left in the second half, Phinisee stepped to the free-throw line, and as he released his shot, one student yelled out, "For Kobe!"
More details of the news came out later in the day, and it was reported that Kobe, his 13-year-old daughter Gianna, and seven others died Sunday in a helicopter crash in Calabasas, California.
Sunday's game in Bloomington featured a squandered opportunity by the Hoosiers to get another resume-boosting win. But really, the state that is nourished and prideful in its basketball lineage also lost one of the sport's icons.
For head coach Archie Miller, it was arguably the most emotional he has been talking after a game. Miller knew Kobe because he was a year younger than him in high school, and they both played in the state of Pennsylvania.
When Kobe played in the 1996 McDonald's All-American Game, which was in Pittsburgh that year, Miller's father, John Miller, was the coach.
"I mean, like that can't be real. That's the most sick, stunning thing that's happened," Miller said. "You're talking about generations of kids right now that in their generation, it would have been like Michael Jordan passing away at 40 years old. It makes no sense."
Some of Indiana's players took to Twitter to honor Kobe, including Green, Al Durham and Trayce Jackson-Davis.
Jackson-Davis missed a last-second shot to win the game for Indiana on Sunday, and he tweeted after the game, "You gave me the confidence to take shots like that last one, and you're the reason why I will keep taking those game-winning shots."
It's known worldwide as the Mamba Mentality.
"I guess, if there's a silver lining here, man, you look at your players, and you know it's not the end of the world, obviously, that we lost this game when you really think about what's really going on out there at times for other people, keep it in perspective a little bit," Miller said. "But that's just an unbelievable tragedy."
(Photo credit: Sean M. Haffey/Getty Images North America)
Filed to: Archie Miller, Indiana Hoosiers, Kobe Bryant