The Minute After: Wisconsin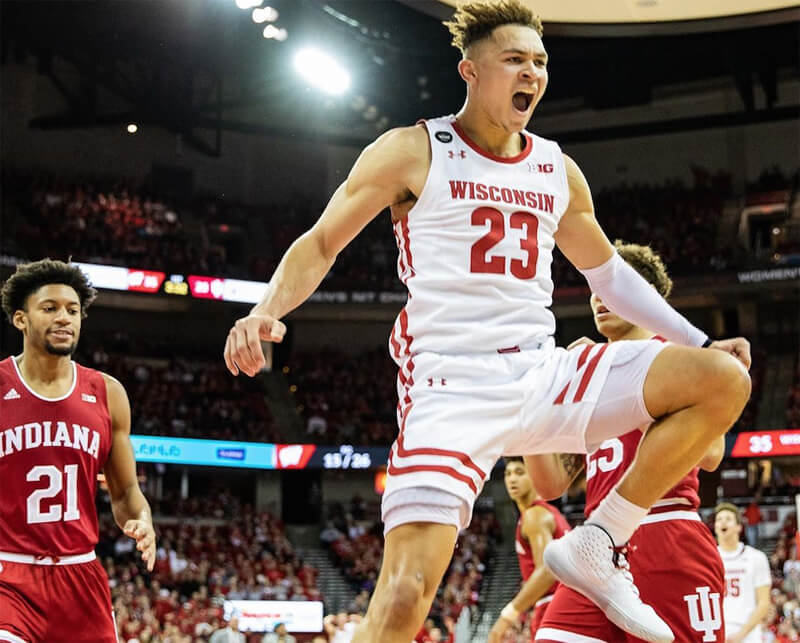 Thoughts on an 84-64 loss to the Badgers:
After a rough shooting stretch for Wisconsin heading into this one, we were prepared for the Badgers to regress to the mean and start hitting 3-point shots at a higher clip.
And that they did (8-of-20, 40 percent).
What was much more unexpected, and far more concerning, was Indiana's performance. There's really no sugarcoating this: The Hoosiers were awful in this one. No longer with the home crowd behind them in its first road contest of the season, IU's energy and effort flatlined. Wisconsin was left open on offense early and with each shot it made, the Badgers' confidence grew. They ran circles around Indiana's defense, a defense that earlier in the week dominated Florida State, and busted out to a 14-0 run to go up 19-4 just six and a half minutes into the contest.
Nate Reuvers dominated Joey Brunk whether from distance, on the block or on the drive. He had 11 points on 5-of-8 shooting in the first half. Kobe King feasted on the Hoosiers, hitting a number of mid-range jumpers for 17 first half points. In typical fashion, Wisconsin controlled the tempo and turned the ball over just once in the first 20 minutes of the contest. The Badgers scored 1.51 points per possession, en route to a 20-point halftime lead (47-27). They worked hard to keep Indiana off the offensive boards. It was about as dominating a half as possible.
Indiana let things spiral even further in the second half, trailing by as many as 31 at the 11:30 mark. That said, some full-court press from the Hoosiers seemed to give them a bit of life as the second half moved along. They also started to get things together on offense, settling a bit and knocking down shots. Indiana snuck up to over a point per possession for the contest (1.02) thanks to the late surge. It also allowed the Hoosiers to actually play Wisconsin even in the second half (37-37). But when you're down 20 at half and you play even with your opponent in the second half, it still adds up to a 20-point loss.
Wisconsin made things harder for freshman Trayce Jackson-Davis. After averaging a near double-double entering the contest (15.5 points, 9.4 rebounds), he went for a pedestrian nine points and three rebounds in this one. De'Ron Davis fought hard on the block in the second half and got two trips to the line out of it. But he badly air-balled his first attempt. It shook his confidence. He missed the following three. He was quickly taken out of the game after that, never to return. Al Durham's 8-of-8 performance from the line helped him to a team-high 17 points. Devonte Green (who's still not starting) and Justin Smith each had 10 points.
Indiana played its game well enough, getting to the line 26 times for 17 makes. It hit a solid clip from distance as well (5-of-14, 35.7 percent). But it dug itself such a huge hole in the first half, both on offense and on defense, it was just too big from which to emerge.
It's just one game in a place the Hoosiers have now dropped 17 straight dating back to 1998. And Indiana at least didn't go away quietly at the end of the contest. Still, to come out this flat and lifeless wasn't a good look, and it leaves some lingering questions about just how good this team is nine games into the season.
Photo credit: Wisconsin Instagram
Filed to: Wisconsin Badgers