What to expect: Western Illinois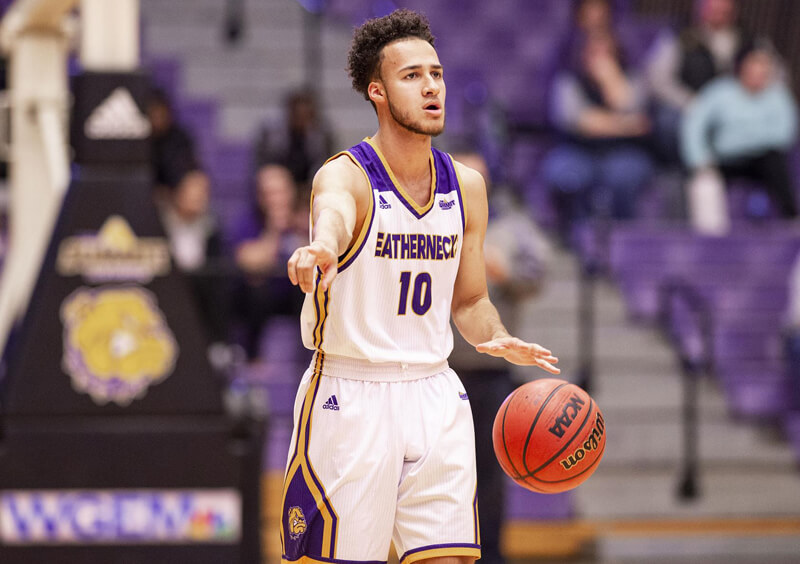 Indiana opens the 2019-2020 season on Tuesday night at Simon Skjodt Assembly Hall against Western Illinois. The Leathernecks were 10-21 last season and are the lowest ranked KenPom team on IU's schedule entering the season.
Tuesday's game will air live on BTN+ at 7 p.m. ET with Jacob Vinson, Jordan Gould and Mary Kate Hamilton on the call. The game will be replayed on Thursday, November 7 at 9 a.m. ET on BTN.
Year three of the Archie Miller era is here and Indiana is set up for success in November. As detailed earlier today by Cameron Drummond, the Hoosiers have one of the worst non-conference schedules in the country among power conference teams and Tuesday's opponent, Western Illinois, is likely to be the worst team coming to Bloomington this season.
While national pundits may have a field day crushing the Hoosiers if a 7-0 start fueled by cupcakes happens, an easy schedule early on isn't necessarily the wrong move for this team.
There isn't institutional pressure on Miller to win big this season, but no coach wants to start out a tenure by missing the NCAA tournament for three straight seasons. To keep fans engaged with the program and recruits buying what the staff is selling on the recruiting trail, Indiana needs to show progress. Stacking wins early and building confidence is important for Indiana and this schedule sets up as a prime opportunity to do just that.
Injuries have further complicated Indiana's situation as the season begins.
Senior guard Devonte Green is out for Tuesday's game and the timetable for his return is uncertain. Sophomore guard Rob Phinisee has been in and out of practice and clearly isn't at full strength. Junior guard Al Durham Jr. missed 10 days with a knee contusion suffered in the Marquette closed scrimmage, but is expected to play Tuesday. And Jerome Hunter, who missed all of last season, is still trying to get acclimated to the college game. An ambitious early non-conference schedule probably would have been a major ask for this group of Hoosiers.
So while the focus of the early college basketball season will be on events like the Champions Classic, the Gavitt Tipoff Games and league games in the ACC, Indiana will have an inconspicuous start to the season as it attempts to get healthy and build toward a December slate that will be tough.
A QUICK LOOK AT WESTERN ILLINOIS
The Fighting Leathernecks, members of the Summit League, haven't finished better than 293rd nationally in the KenPom ratings over the last five seasons.
Last season, Western Illinois finished just 10-21, but did knock off South Dakota State in the opening round of the Summit League tournament as the No. 8 seed. With the exception of Brandon Gilbeck, one of the nation's top shot blockers last season, Western Illinois returns all of its key contributors.
The headliner is junior guard Kobe Webster, a Park Tudor product. The 6-foot guard averaged 17 points last season and shot 40.9 percent on 3-pointers. He also posted a solid assist rate (19.6 percent) and a low turnover percentage (11.1).
He'll be joined in the backcourt by C.J. Duff, a 6-foot-1 senior who averaged 11.2 points and shot 42.6 percent on 3s last season.
Two other returnees of note are Ben Pyle, a 6-foot-7 sophomore forward, and Zion Young, a 6-foot-4 sophomore guard. Pyle connected on 35.6 percent of his 3s last season and averaged 8.5 points and 3.8 rebounds while Young hit 45.6 percent of his 3s.
TEMPO-FREE THOUGHTS
The KenPom profile for a team ranked 294th nationally in the preseason isn't going to be pretty, but the Fighting Leathernecks did post a few impressive numbers a season ago.
Western Illinois was 16th in the country in 3-point shooting percentage (38.2) and was 38th nationally in turnover percentage (16.3).
Beyond that, Western Illinois isn't a team that emphasizes offensive rebounding or getting to the foul line, so its offensive production is highly dependent on hitting shots from the perimeter.
Defensively, coach Billy Wright doesn't emphasize turning opponents over and places a heavy emphasis on the defensive glass. The Fighting Leathernecks were second to last nationally in defensive turnover percentage last season and were top 60 nationally in defensive rebounding percentage.
WHAT IT COMES DOWN TO
Indiana is a 21.5-point favorite in Vegas, a 23-point KenPom favorite and the Sagarin ratings like Indiana by 20.
Tuesday's game is the first in a stretch of seven straight that will likely have Indiana favored by double figures. The Hoosiers won't play a preseason top 100 KenPom team until Florida State comes to Bloomington on Tuesday, Dec. 3 for the Big Ten-ACC Challenge.
Western Illinois is unlikely to present a formidable challenge to Indiana, but this set of games and entire month is important for the Hoosiers as it looks to get healthy and build its rotations that will be tested next month.
Filed to: Western Illinois Leathernecks