IBCA underclassmen showcase Q & A: Trey Galloway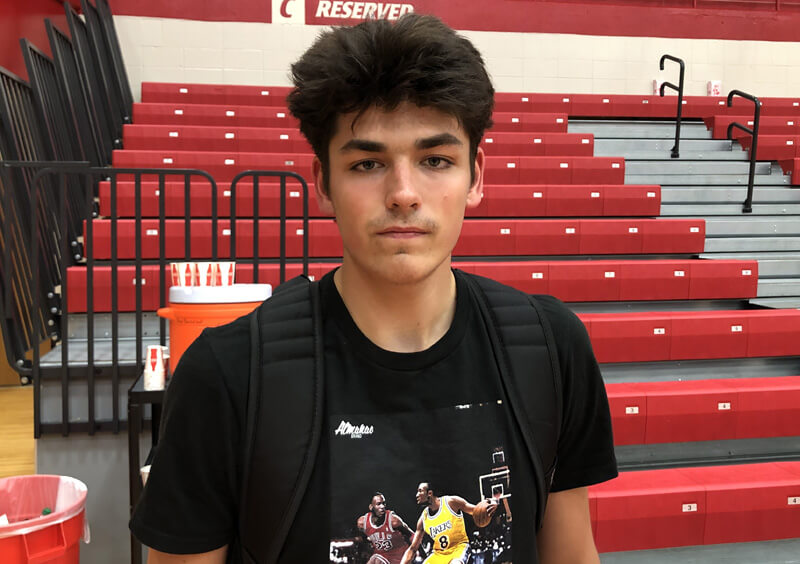 Trey Galloway has been a top target for Indiana for some time and is one of only two players in the state for the 2020 class that holds an offer from the Hoosiers. The 6-foot-5 wing of The Culver Academies is considered a three-star prospect and the No. 182 ranked player by the 247Composite.
Inside the Hall spoke with Galloway at the IBCA underclassmen showcase at Ben Davis about where he is at in the recruiting process, his relationship with fellow 2020 Indiana target and AAU teammate, Anthony Leal and more.
Our full Q&A is available below:
You were in Bloomington a few weeks ago for your official visit, how do you think that went for you?
"It was really good. Just getting to spend some personal time with the coaching staff, and just being around them and kind of talking about stuff other than just basketball. It was good kind of seeing everything outside of basketball is good too, seeing where they live, the academic stuff, so it was really good."
What were some of your takeaways from the visit?
"I just thought it was really cool getting to spend that amount of time with the coaching staff. I spent breakfast, lunch and dinner with them. Just getting a feel of who they are, and kind of them getting a feel of who I am. It was good to be around them and kind of talk basketball and non-basketball and see how I fit in with the program and how they think I fit in."
Could you describe your relationship with the coaching staff?
"I'd say it's pretty good. Me and Coach (Tom) Ostrom text back and forth a lot. Texting with him and Coach (Archie) Miller, texting them a lot. We've built it pretty well."
What schools would you say are recruiting you the hardest?
"I'd say Indiana, Iowa, Notre Dame, California-Berkeley, Cincinnati, Georgetown."
Do you have any upcoming visits scheduled?
"No, I do not. I'm going to focus the rest of this AAU season and high school season. Get through that, and then we'll see what's ahead."
So, you and (Anthony) Leal obviously play together in AAU and have for a long time, have you guys considered playing together in college?
"Yeah, we've talked about it a little bit, but not much. We don't really like to talk about it with each other outside of basketball. Yeah, I can see it happening, but whatever he feels the right decision for him he'll make it, and whatever I feel is the right decision for me, I'll make it too."
Do you have any timeline on your decision?
"No, I don't really have a timeline right now. Whenever the decision feels right for me, that's when I'll make the decision."
Why do you think you and Anthony play so well together?
"I just say we benefit each other off of different things. We're kind of different players and I think we benefit each other off that. The way he shoots the ball, he can really shoot it, and the bond we've made over the past four years has been really good. So, I think that's one thing that we have going well for us."
Filed to: Trey Galloway