IBCA underclassmen showcase Q & A: Anthony Leal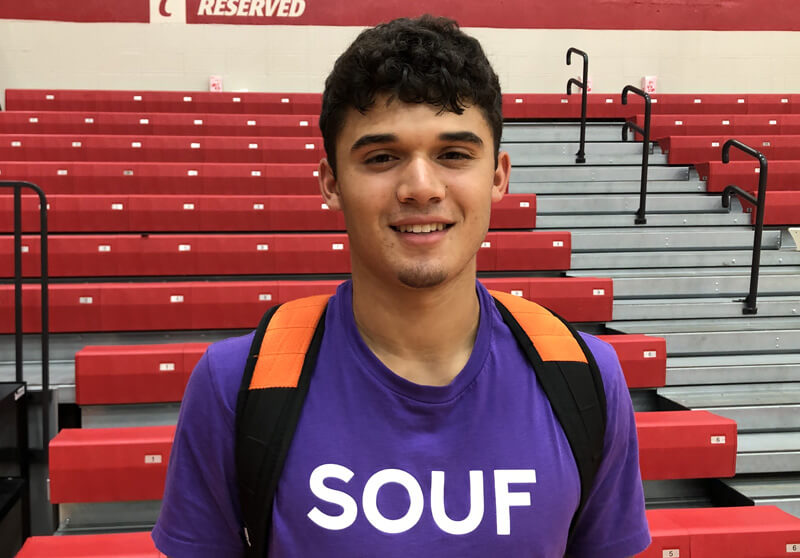 Anthony Leal is the top ranked player in the state for the 2020 class. Leal is also a hometown kid, attending Bloomington South High School and as a four-star prospect and the No. 98 ranked player in the 247Composite, he has plenty of interest from IU.
Inside the Hall spoke with Leal about his recruitment, his relationship with fellow AAU teammate and 2020 IU target, Trey Galloway and more at the IBCA underclassmen showcase at Ben Davis High School.
Our full Q & A is below:
You were just at Assembly Hall last weekend for team camp, how was that experience for you?
"It was a lot of fun. My team played really well, so we went 3-0 and it was cool and fun."
Has your relationship with Archie and the staff grown?
"I got to talk to him a bunch of different times throughout the camp and it was good, I definitely think we're getting closer."
What schools would you say are recruiting you the hardest right now?
"Probably Stanford, IU and Cincinnati."
Do you have any upcoming visits planned or schools you'd like to see?
"Nothing planned. We've been doing so much that I don't really have anything planned right now, I'm just trying to rest."
You and Trey (Galloway) have obviously played together in AAU for a long time, have you guys considered playing together in college?
"We've talked about it, it's definitely a possibility. We have that chemistry for sure, but we're just both going to take our time."
Why do you think that you and Trey play so well together?
"I think we both feed off what each other does well and I think that when both of us are on the court together teams can't really guard both of us at the same time."
Any timeline on your college decision?
"Just before the high school season starts."
What would it mean for you to represent Bloomington if you were to end up at IU?
"It'd be special. There would definitely be some high expectations just since I'm a hometown kid and all that stuff but it would definitely be special."
Filed to: Anthony Leal