NBPA Top 100 Camp Q & A: Hassan Diarra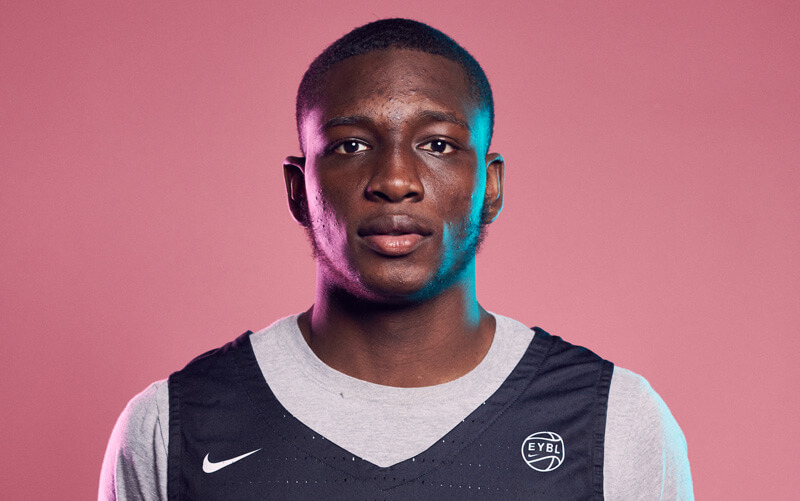 Putnam Science Academy (CT) guard Hassan Diarra is a priority backcourt prospect for Indiana in the class of 2020.
Diarra is a four-star prospect and the No. 64 player in the country according to the 247Composite rankings. Inside the Hall spoke to him last week at the NBPA Top 100 Camp in Charlottesville, Virginia to get this thoughts on Archie Miller, the schools involved in his recruitment and much more.
Our full Q & A is available below:
Recruitment-wise, who's been picking it up recently, who's staying in touch quite a bit?
"I would say Georgia has been staying in touch, Dayton has been staying in touch, USF, Penn State, Indiana, they've all been involved."
Georgia, what's their message been to you?
"They want me to come there, have an impact right away and continue to get better and continue to chase my dream."
Indiana's a recent offer, what's their message been, what do you know about them?
"Coach (Archie) Miller, he knows me very good, calling me, checking up on me, telling me keep working, they really want me there. It's been going good."
Any visits coming up?
"No, I haven't done any officials yet."
Are you hoping to make any visits to schools that you know you definitely want to see?
"I want to start when the school year starts because I want to get a great feeling of what the school's really about."
With Indiana, what intrigues you about that program?
"The history of the program. Great players come out of there, good NBA players come out of there. The history of the program really intrigues me, I feel like that's good."
What's your relationship with coach Miller like? How long have you known him?
"I haven't known him very long. When he offered me, that's when we started building a relationship. And since then, he's been staying in contact."
When you look at schools, what are three or four things that are really important to you?
"Relationship with the coach, play style, and a fan-oriented environment."
What sticks out about Georgia?
"Tom Crean's a good coach, many NBA players. So I feel like if I was to go there, I'll have a chance to go to the NBA."
If you could pick two or three players to say 'I want my game to look like so and so,' who would you point towards?
"I would say, I feel like I already play like Terry Rozier. A lot of defense, get his teammates the ball, scoring as well. And I would say John Wall. Attacking the rim, getting his teammates involved, energy, defense."
Archie recruited your brother when he was at Dayton, did you talk to Mamadou at all about what Archie's like or any past relationship he had with him?
"No, we don't talk about his past relationships with coaches. He just gives me advice on the recruitment process, telling me to enjoy the process. That's what his message is to me."
(Photo credit: Jon Lopez/Nike)
Filed to: Hassan Diarra