Al Durham, Devonte Green and Justin Smith withdraw from NBA draft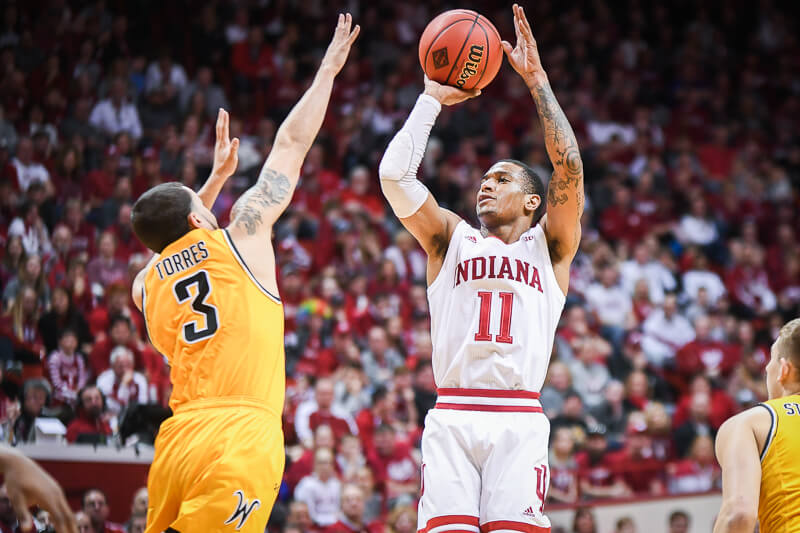 Three of Indiana's four underclassmen who declared for the 2019 NBA draft are returning to school.
Al Durham Jr., Devonte Green and Justin Smith have all withdrawn their names from the draft and will return to school, Indiana confirmed on Wednesday morning.
Freshman Romeo Langford confirmed on Monday evening that he would keep his name in the draft and would not return for his sophomore season.
With the return of Durham, Green and Smith, Indiana has two scholarships open for the 2019-20 season.
Archie Miller will address the media for the first time this offseason later today at IU's annual offseason tour stop at Huber's Orchard and Winery in Borden.
Filed to: Aljami Durham, Devonte Green, Justin Smith