Report: IU will not play in 2019 Gavitt Tipoff Games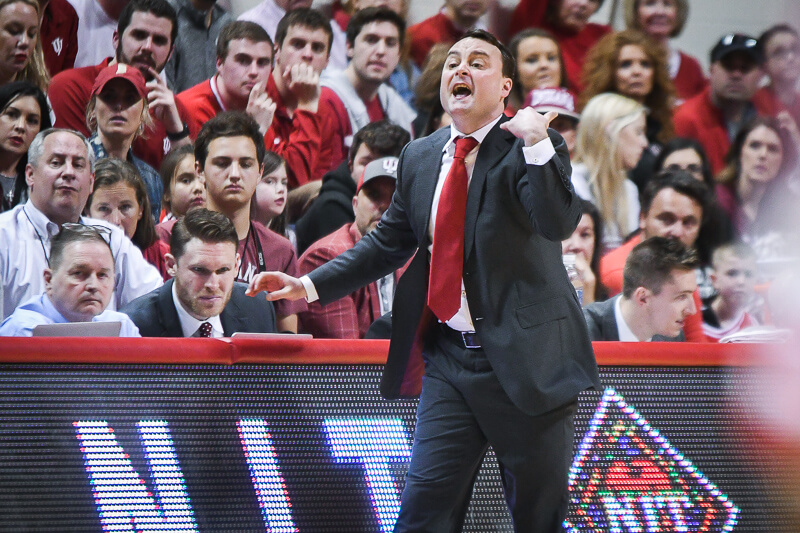 The matchups for the 2019 Gavitt Tipoff Games are set and Indiana will not participate, according to a report from Jon Rothstein.
Here are the eight matchups, according to Rothstein:
• Villanova at Ohio State
• Michigan State at Seton Hall
• Creighton at Michigan
• Purdue at Marquette
• Providence at Northwestern
• Penn State at Georgetown
• Minnesota at Butler
• DePaul at Iowa
This will be the fifth season for the Gavitt Games and Indiana has participated three times: Creighton (2015), Seton Hall (2017) and Marquette (2018).
The Gavitt Tipoff Games are an annual series of eight games that are played each year between the Big Ten and the Big East, were established beginning with the 2015-16 season.
The event is named in honor of the late Dave Gavitt, the founder of the Big East and a 2006 inductee into the Naismith Basketball Hall of Fame.
Each season from 2015 to 2022, the Gavitt Tipoff Games will showcase four home games for each Big Ten and Big East during the college basketball season's first full week.
Over the course of the eight year agreement, each Big Ten team will play in the event a minimum of four times and each Big East team will play a minimum of six times.
Filed to: Gavitt Tipoff Games