Class of 2019 guard Lester Quinones talks IU visit, upcoming decision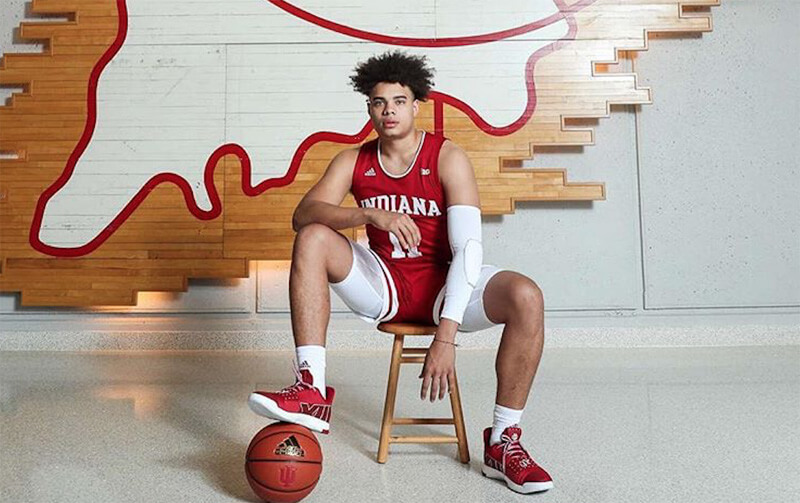 Class of 2019 IMG Academy (Fla.) guard Lester Quinones is nearing the finish line in his recruitment.
The No. 61 player nationally according to the 247Composite is considering a list of five schools: Indiana, LSU, Maryland, Memphis and Michigan.
Quinones said on Tuesday that he'll travel home to New York to make his decision on Friday, May 10 and will sign his National Letter of Intent the same day.
Known as one of the nation's best shooters in the 2019 class, the 6-foot-5 Quinones would give Indiana a major boost next season on the perimeter. The Hoosiers were the Big Ten's worst 3-point shooting team last season.
Indiana was the fourth and final school to host Quinones for an official visit as he was in Bloomington last week. The Hoosiers are expected to follow up on Thursday with Archie Miller traveling to meet with Quinones on the final day of this week's four-day recruiting period.
"It was just a great (official) visit," Quinones said in a phone interview on Tuesday. "I got to interact with the coaching staff and the players there. I really connected with the players that are returning next season."
Quinones said he primarily spent time with Devonte Green, De'Ron Davis and Jerome Hunter while on his visit.
"The coaching staff, the players, the strength coach, everybody there is like one big family," he said. "Everybody there has the same goals."
Now that he's visited LSU, Memphis, Maryland and Indiana, Quinones will soon shift to decision making mode.
And he's already got a clear vision of what factors will weigh heavily in his final verdict.
"My main goal is just to get to the NBA right now," Quinones told Inside the Hall. "Whatever school school gives me the best opportunity to reach my goals and aspirations of becoming a pro and has the most tools.
"I need a head coach that, even when I'm not hitting shots, he's not just going to go to the next guy on the bench. Someone that is going to have faith in me. The relationship with the coach is important and someone that is going to help me get to the next level."
Quinones also added that he each of the schools on his list are places where he feels he could play major minutes right away.
"The five schools all have great opportunities for me to come in and play right away," he said. "Now it's just, 'which school is going to develop my game to get to the next level?' And 'who is going to help me as far being there for me as a support system?'
"I just want to be on a winning team. That's the main part."
(Photo credit: Lester Quinones on Instagram)
Filed to: Lester Quinones