In its win against the Razorbacks on Saturday afternoon, the Hoosiers got down early in both the first and second half of the contest, as Arkansas stymied their offense and they was unable to string together enough stops.
But before letting Arkansas run away with things, the Hoosiers clamped down on defense, made the hustle plays and were able to erase the early deficits.
We'll take a look at how the Hoosiers got it done in the latest edition of Film Session:
After getting down nine in the first half (16-7), the Hoosiers are now down six. Gabe Osabuohien sets a ball screen for Jalen Harris on the left wing: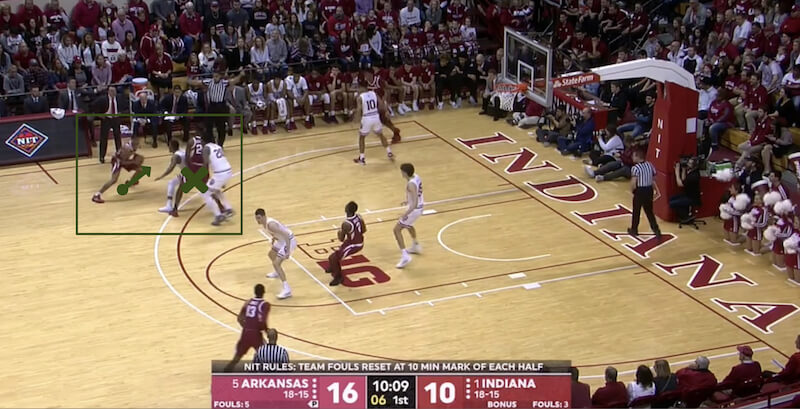 He drives down to the the left low block on Devonte Green as Evan Fitzner slides over on the help defense. This stops a shot attempt. But Mason Jones is sneaking behind Zach McRoberts on a cut to the basket and Harris makes the pass:
Fitzner, McRoberts and Green wall up on the right low block to slow Jones: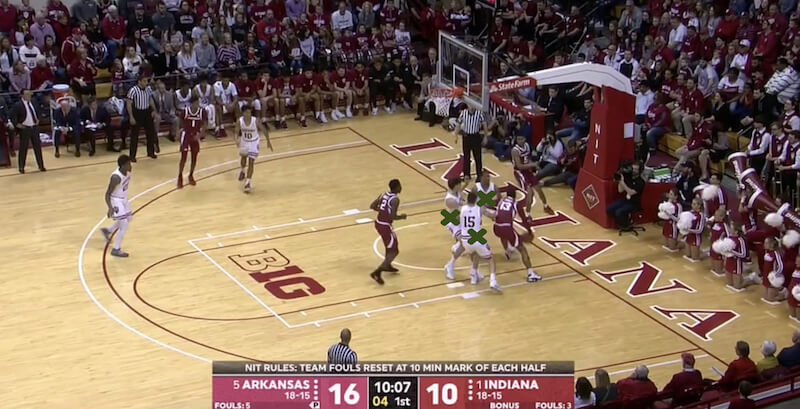 He's able to work around to the other side of the basket, but McRoberts times up the shot and blocks it:
The ball lands with De'Ron Davis and he passes to Green: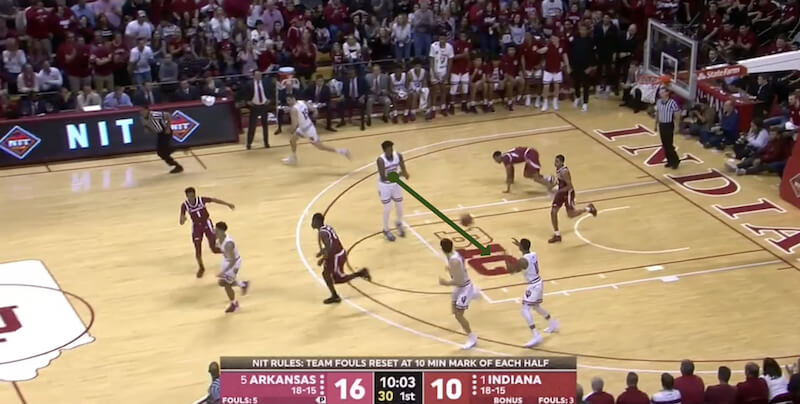 Green is up the court quick and the Hoosiers have a four on three in transition. Green opts to pass to Fitzner on the left wing:
Fitzner hoists the 3-pointer: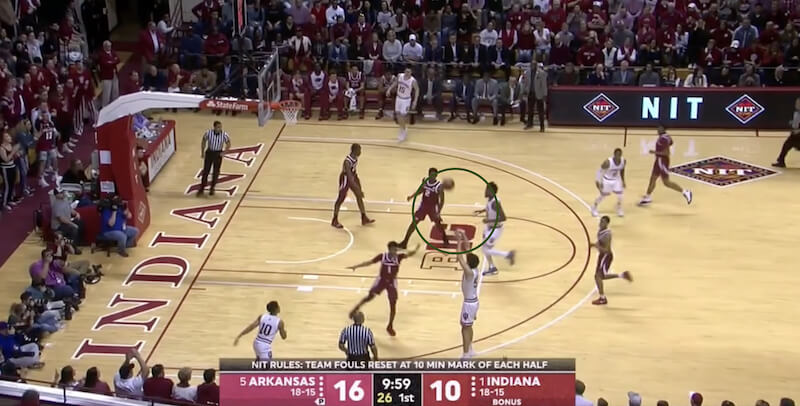 It doesn't fall, but McRoberts works in off the right corner to jump up over Osabuohien to tip the rebound: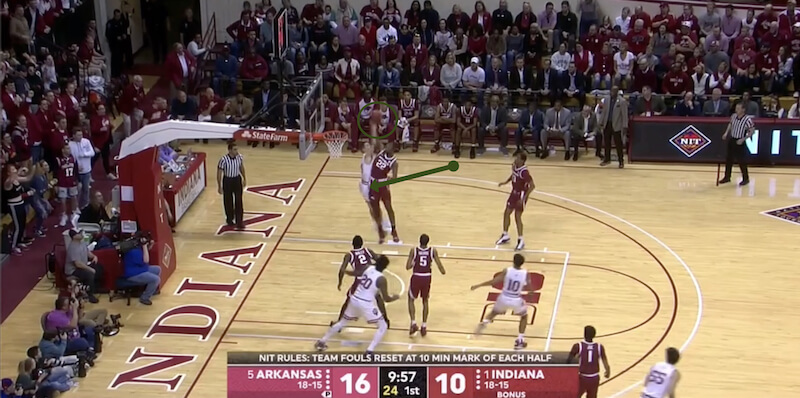 Phinisee finds his way to the ball: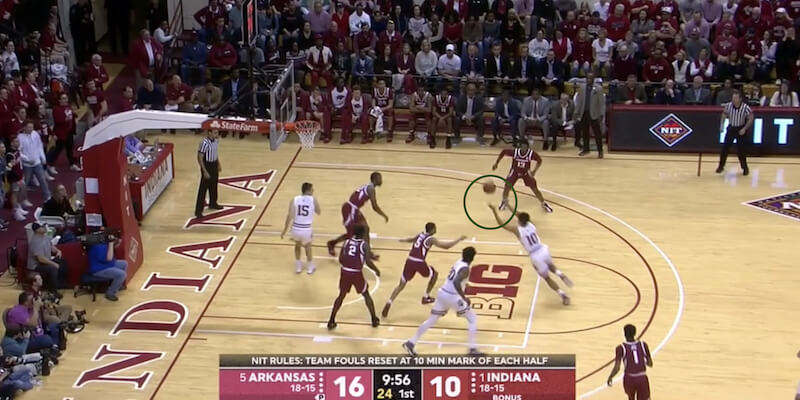 He puts it up over Osabuohien for two points, cutting the Arkansas lead to four points: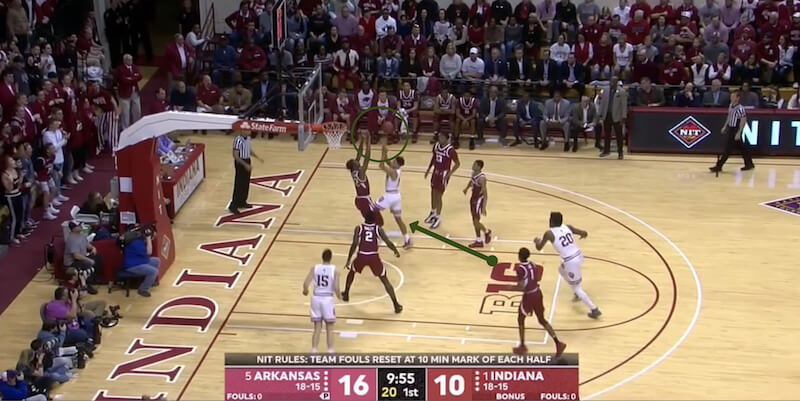 Great hustle from McRoberts on both ends here.
Video:
Continue to page 2 to see a Fitzner 3-pointer:
Filed to: Arkansas Razorbacks