Film Session: Rutgers
In Indiana's win against Rutgers on Sunday afternoon, Juwan Morgan put on an offensive show. The senior hit a 3-pointer and scored some buckets on offensive rebounds en route to a game-high 25 points. But it was Morgan's ability to get open in the middle of the paint — thanks to a spaced Indiana offense and some sets designed to free him — that allowed the Missouri native to dominate Rutgers' bigs, as they just had no answer for him.
We'll take a look at four such scores from Morgan in the latest edition of Film Session:
Morgan sets a back screen for Al Durham as he heads into the paint. Romeo Langford has the ball up top: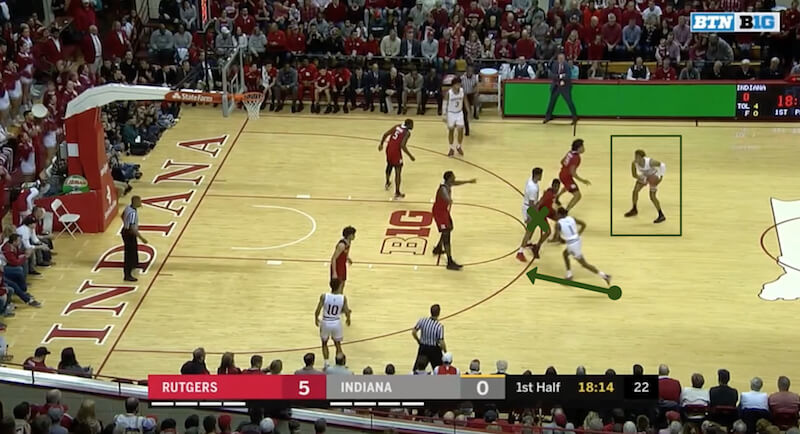 Morgan then pops up top and sets a ball screen for Langford as Durham clears out to the right corner: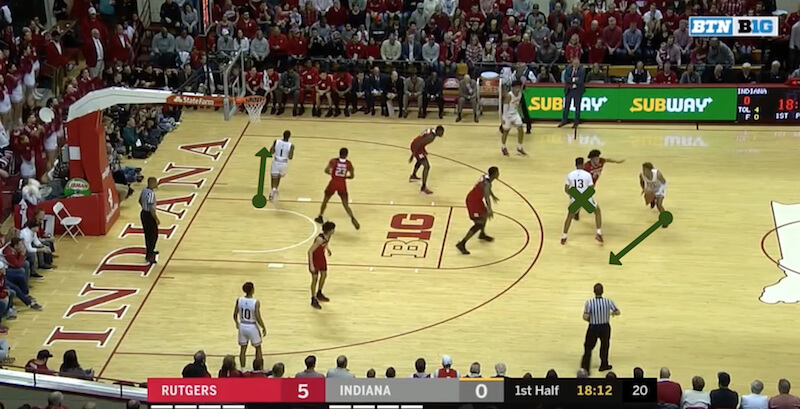 As Langford passes it back up top to Justin Smith, Morgan is bumped a bit on the roll: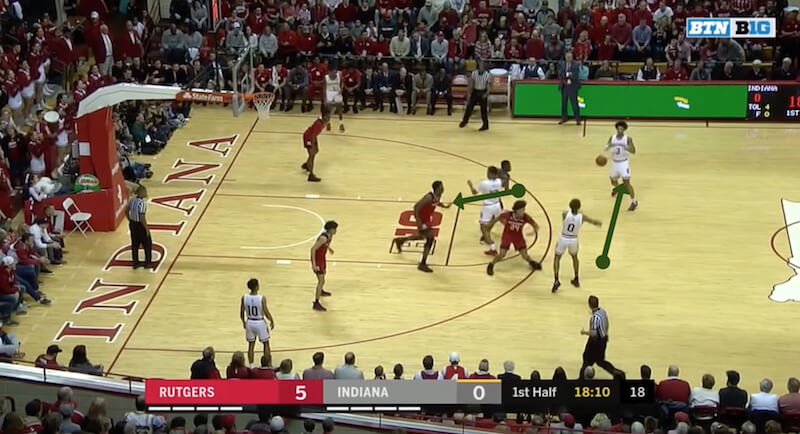 But he now has position on Shaquille Doorson in the middle of the paint. The rest of Indiana's offense is spaced around the perimeter: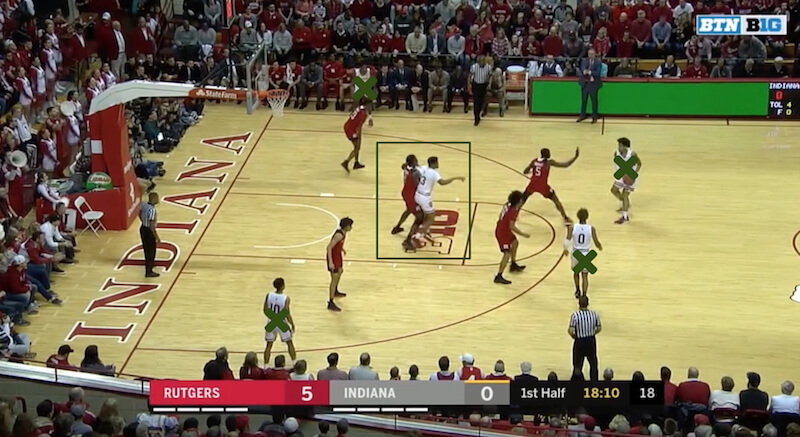 Smith makes the pass to Morgan: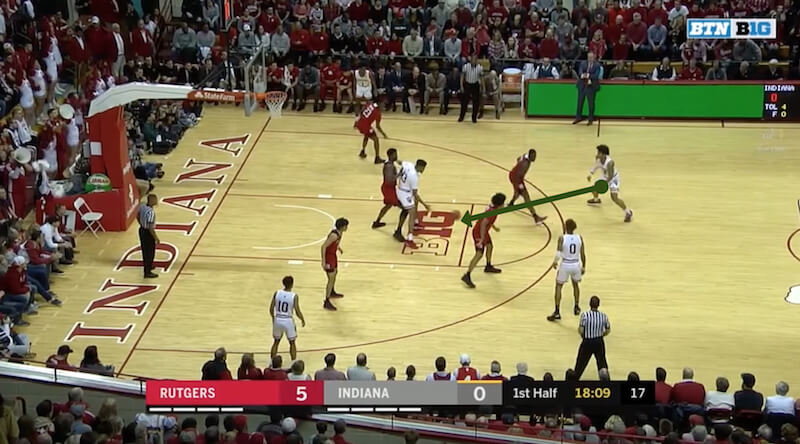 He turns right and scores 1-on-1 against Doorson: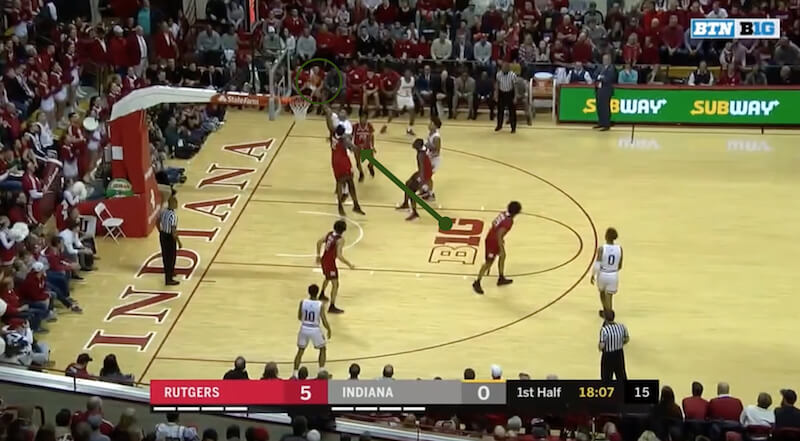 With Indiana spaced on this possession, it allowed Morgan room in the paint to go to work.
Video:
Continue to page 2 to see another Morgan score:
Filed to: Juwan Morgan, Rutgers Scarlet Knights