Film Session: Michigan State
Now in the overtime period, Phinisee swings the ball to Langford on the left side as Davis calls for it down low: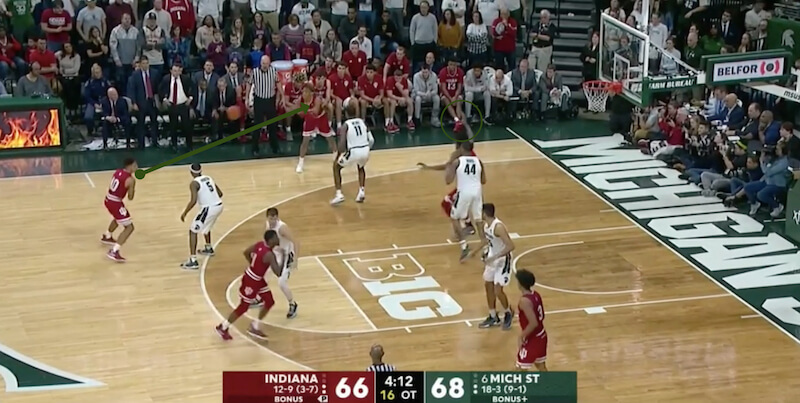 Langford enters the pass into him: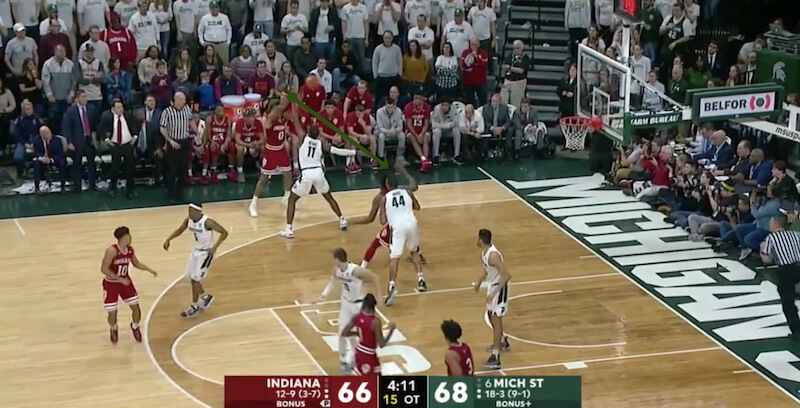 Davis turns and sizes up Nick Ward. Langford clears out to the other side of the court to give Davis space to work: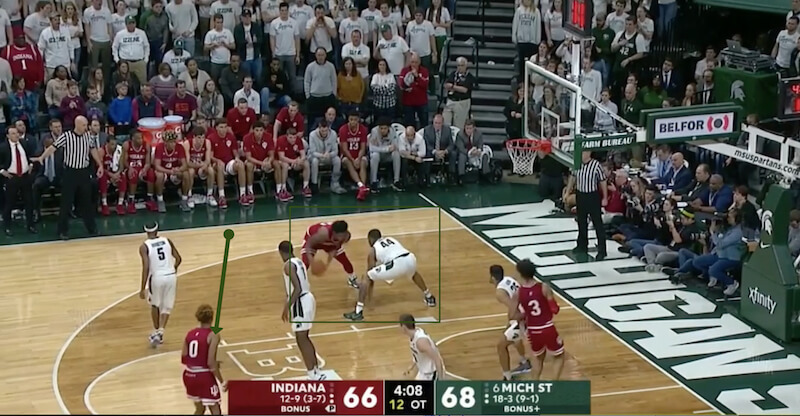 Davis backs down Ward as the rest of the MSU defense doesn't double or send help: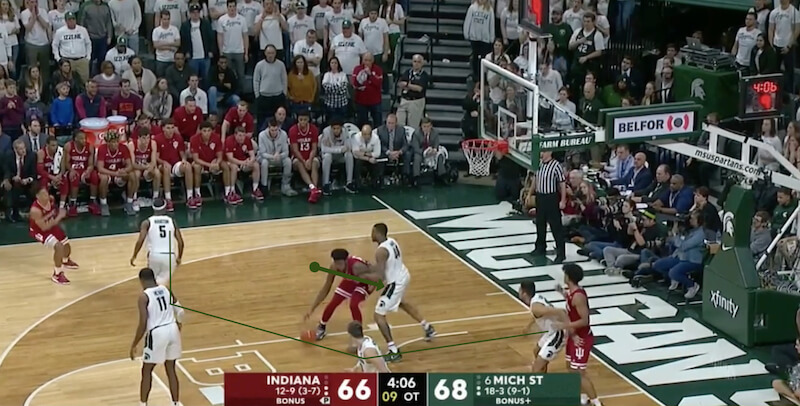 This allows Davis to get to the restricted area to get the shot up and in on Ward: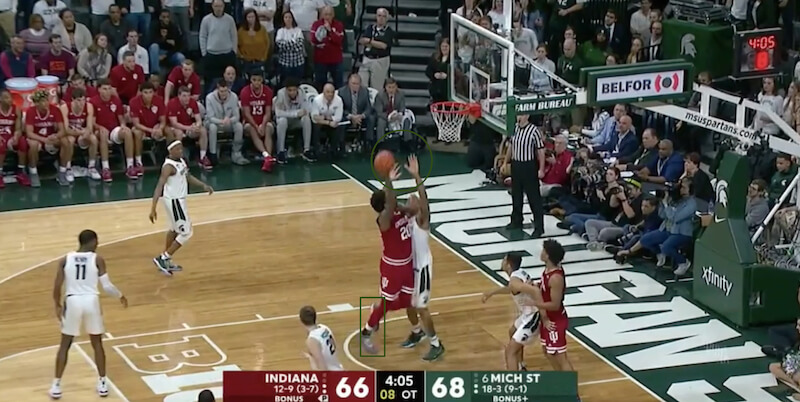 Nothing too complicated here and we've seen this throughout Davis' IU tenure. When he's healthy and active, he's a tough cover on the post and can dominate the opponent.
Video:
Continue to page 5 to see another Smith block:
Filed to: Michigan State Spartans