Film Session: Michigan State
Kenny Goins sets a ball screen for Winston up top: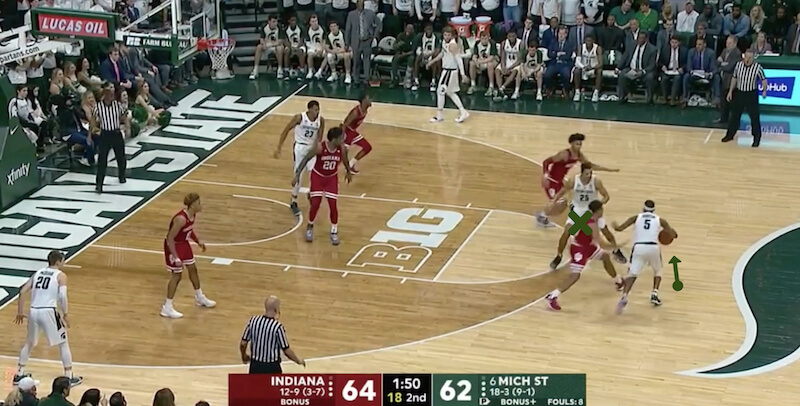 Phinisee is able to recover and stop the drive: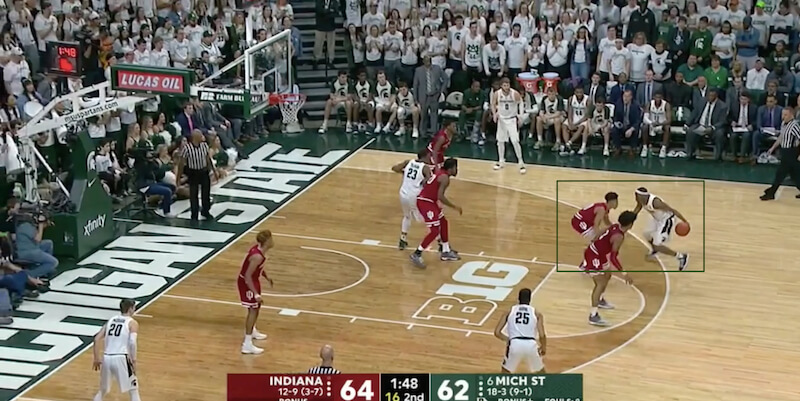 He pushes Winston back out: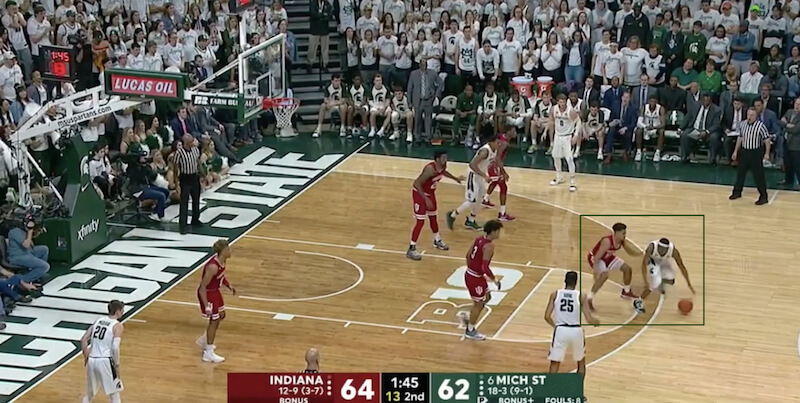 Winston resets and it looks like Xavier Tillman is going to set another ball screen for him. But he slips it as Winston drives right: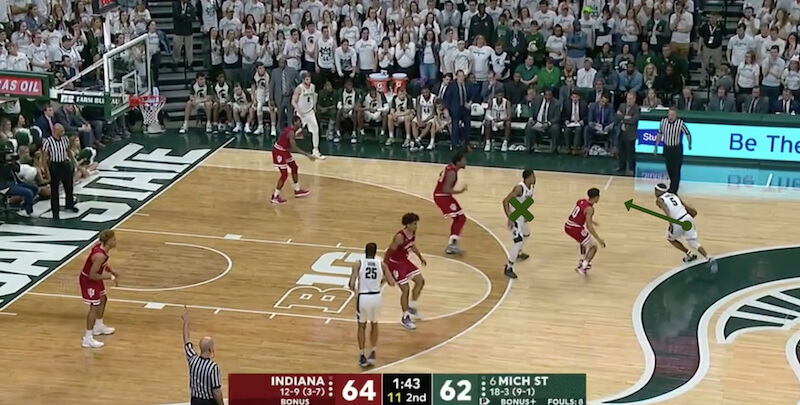 Both Phinisee and Davis stop Winston. But this means Tillman is open and he cuts to the basket: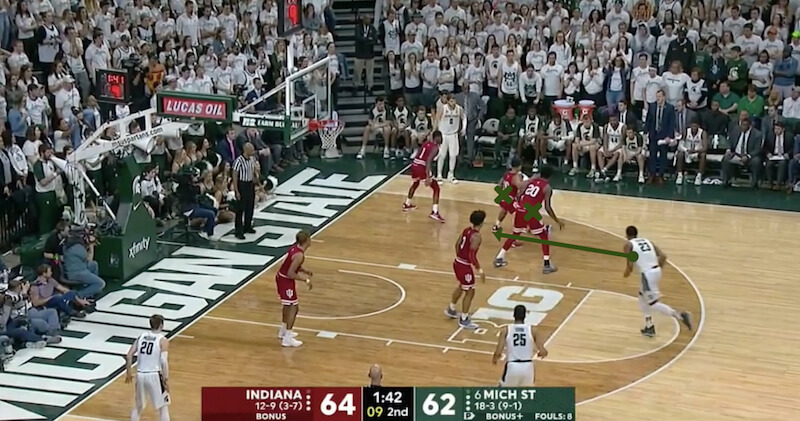 Winston fires the pass over the top as Smith starts to move towards the action leaving Goins by a lot on the perimeter: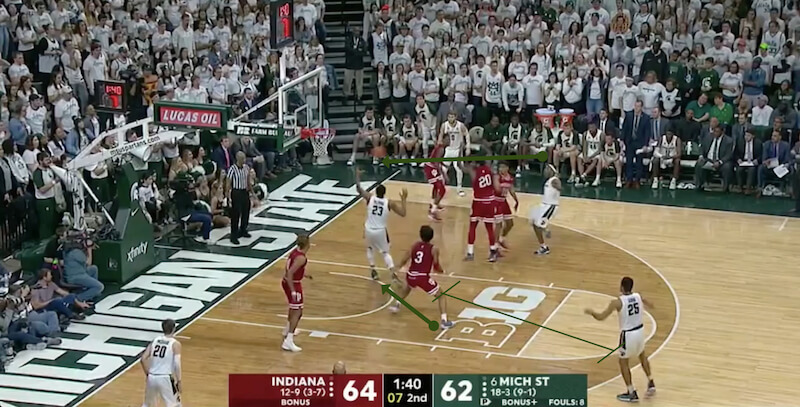 Smith rises up and blocks the shot, ensuring the Spartans won't score on this possession to tie the ball game with 1:39 to go: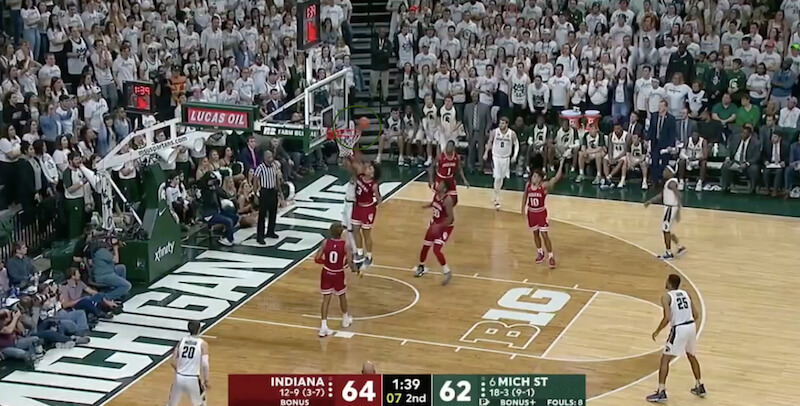 Great team defense from start to finish on this possession here. This Smith block was absolutely enormous, the first of two big blocks down the stretch from him.
Video:
Continue to page 3 to see a Langford score:
Filed to: Michigan State Spartans