POTB 262: Dylan Burkhardt of UMHoops talks Michigan, IU and the Big Ten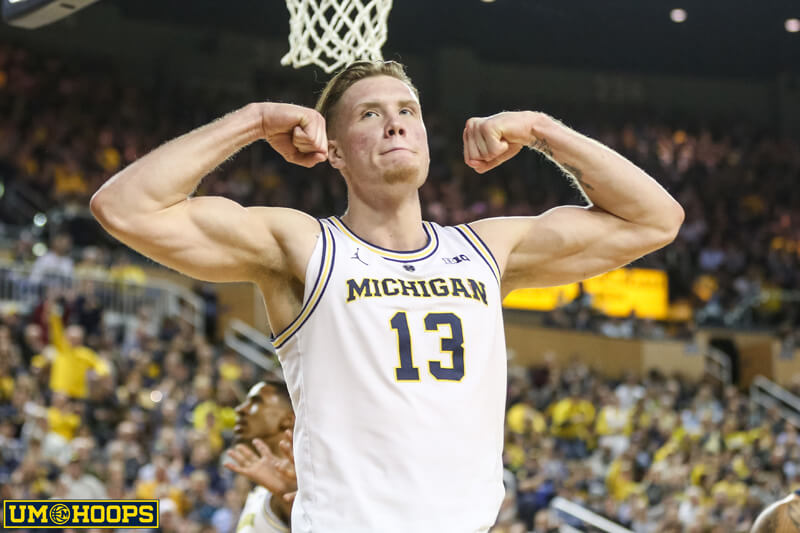 Podcast on the Brink is back for another episode with hosts Jerod Morris of The Assembly Call and Alex Bozich of Inside the Hall. The show is available weekly.
In this edition of the show, Morris and Bozich are joined by Dylan Burkhardt of UMHoops.com and the Moving Screen Podcast to talk Michigan basketball, Indiana's struggles and the Big Ten at-large. Among the topics discussed:
· Indiana's chances to upset Michigan on Friday
· Keys to Friday's rematch
· Dylan's pick of Indiana to win the Big Ten and why it hasn't worked out
· Indiana's defense in recent weeks and whether the Hoosiers can turn it around
· The importance of Zavier Simpson to Michigan's program
· Luke Yaklich and his role in reshaping Michigan's defense
· Charles Matthews and why he's pivotal for Michigan's success
· How John Beilein turned Michigan around after a few tough seasons early on
· Is Michigan State the clear favorite to win the Big Ten?
· Who deserves to be on the All-Big Ten team at this point?
And much, much more. As always, feel free to drop the show a note at [email protected].
Listen in the audio player below, download the episode or subscribe via Apple Podcasts.
Other ways to subscribe:
· Spotify
· iHeart Radio
· Stitcher
· TuneIn
· Overcast
· Google Play
Sponsors for this episode:
• Homefield — Visit homefieldapparel.com to find the most comfortable and most unique officially licensed IU apparel. Use promo code BRINK at checkout for 15% off your first order.
(Photo credit: UMHoops)
Filed to: Michigan Wolverines, Podcast on the Brink