In their victory against the Hoosiers on Sunday, the Wolverines, and specifically Jon Teske, made things uncomfortable for Juwan Morgan.
"I've got to give credit to Michigan. They made it really tough just to get catches," Morgan said. "It was really, I'm not saying tired legs, but it was tough to get those catches, and every time I touched it, they were hounding me, they were hounding the catches. Posting up was a hard thing to do. I've got to give credit to Michigan on those."
Morgan started the contest just 1-of-7 and even his passing and court vision suffered. While the senior picked it up in the second half on his way to a game-high 25 points, the Wolverine D still made it tough, even on some of his makes.
We'll take a look at Michigan's defense against Morgan in the latest edition of Film Session:
With the Hoosiers down 17 midway through the first half, Devonte Green looks for Morgan on the right high post. But Teske had his body draped on his back and an arm on his right. Green doesn't make the pass:
Later in the possession, Morgan sets a ball screen for Green and he heads left: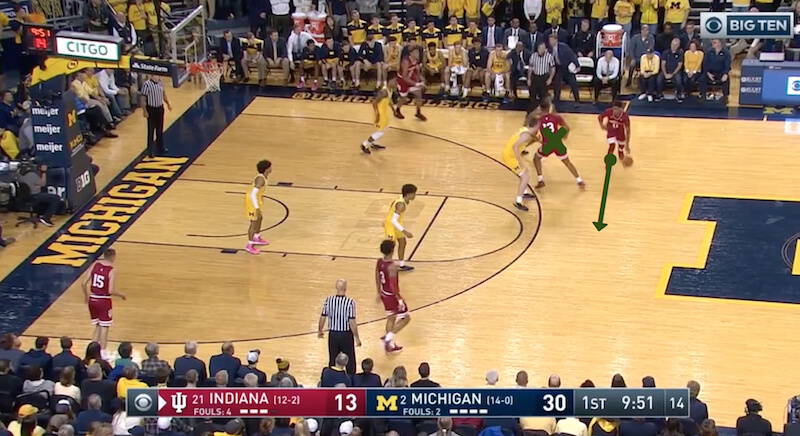 Green finds Morgan on the roll and he's got space from Teske: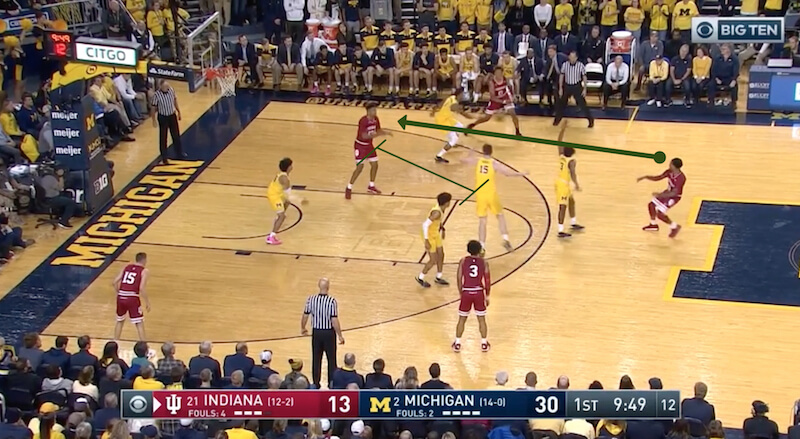 Green's pass is a little high, and by the time Morgan corrals it, Eli Brooks has come over with the help defense. This leaves Zach McRoberts open in the left corner as Teske recovers back to Morgan: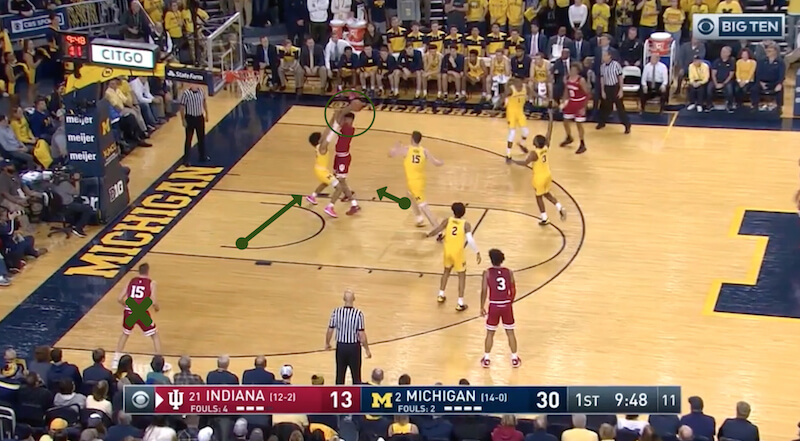 As Morgan is double-teamed, he opts to fight to get a shot up and never considers McRoberts, so McRoberts decides to head to the ball:
As Morgan battles on the block, his shot attempt comes loose: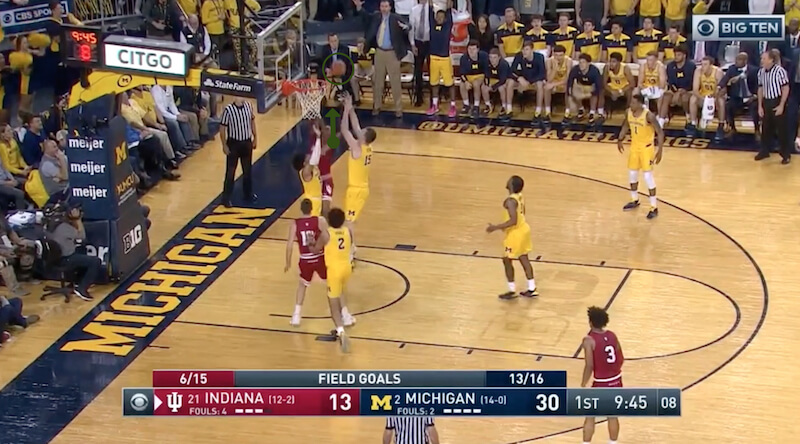 Teske knocks it out of bounds and the ball remains with the Hoosiers: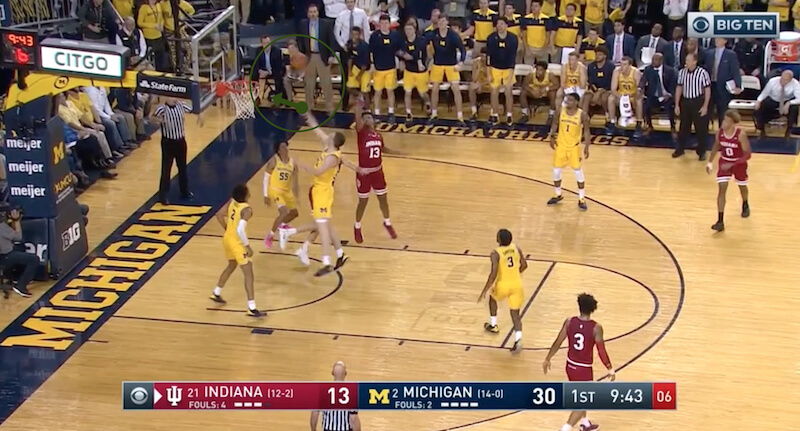 Michigan was all over Morgan on this possession. The Missouri native is also usually one to make the right play, but he struggled with that here.
Video:
Continue to page 2 to see another Morgan offensive possession:
Filed to: Juwan Morgan, Michigan Wolverines