Introducing Ben Ladner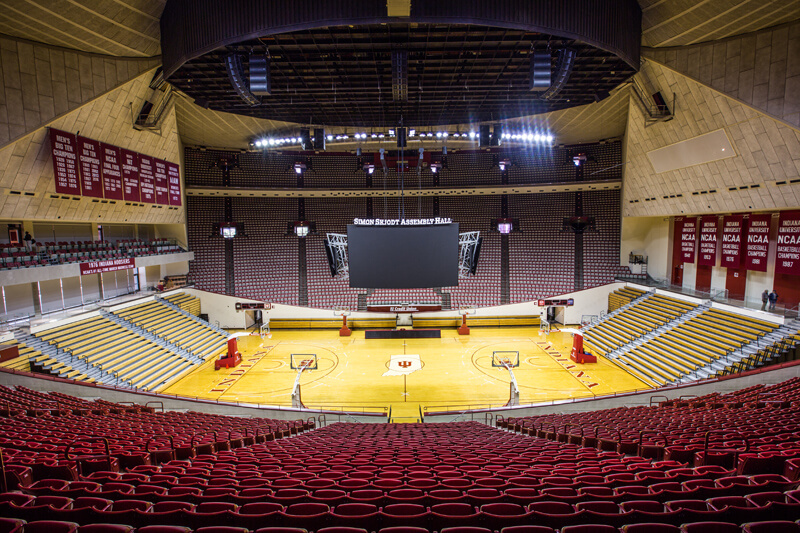 Editor's note: We're excited to announce that we've hired two new writers, Seth Tow and Ben Ladner, for the upcoming season. Seth and Ben will be taking over all of the day-to-day duties that Josh Margolis had last season and we're thrilled to have both of them on board. Seth and Ben will also be working with The Assembly Call this season.
Make sure to follow Ben on Twitter and look for his coverage in the weeks and months to come. His introduction post follows.
Frankly, I get a bit uncomfortable writing about myself. I'd rather spend the time and space detailing the intricacies of pick-and-roll defense or analyzing what makes a particular player's game effective. I'd prefer to dive into how De'Ron Davis might fit into Indiana's rotation after recovering from injury, or why Justin Smith could be a first-round pick in the NBA draft (and I imagine that, eventually, I will). I suppose that in itself is a decent self-summary – when given the choice between something basketball-related and anything else, I nearly always choose basketball.
I've spent the better part of the last five years watching, playing, or thinking about the game in some form. I played for my school team from eighth grade through my senior year of high school, and have likely spent thousands of hours playing pickup with friends or shooting in empty gyms since then. During basketball season, I typically watch anywhere from 12 to 15 games each week, absorbing as much information as I possibly can. Basketball is, without a doubt, my foremost passion.
I became serious about covering the sport my sophomore year of high school, when I covered an Atlanta Hawks game, and haven't sincerely considered doing anything else since. At IU, my path toward that goal has consisted of two seasons broadcasting basketball for WIUX, a year on the football and basketball beats with 247 Sports (along with my colleague Seth Tow), and various jobs on other sports mixed in.
Basketball is at once glaringly simple and impossibly complex. The object is to throw a ball through a hoop, sure; but the strategy, decision-making, and physical ability required to accomplish that task can be overwhelmingly complicated. It is, among other things, an art form, requiring varying degrees of skill, power, speed, and deception, and no two teams combine those elements exactly the same way. That's what makes the game fascinating and continually draws me closer to it. The who and what of basketball are plain for anyone to see. Understanding the how and why takes more digging, and is ultimately the more worthwhile pursuit.
Over the last few years, I've dedicated myself to understanding and communicating those questions, and I'll continue to do so at Inside the Hall this year. I hope to bring another sharp, informed perspective that contributes to a deeper understanding of Indiana basketball by interpreting and contextualizing the action on the court. I relish breaking down the game's technical aspects and digging into the numbers behind them, and try to glean as much as I can from being around the team on a consistent basis. I aim for my analysis to be equal parts educational and compelling, with observation, statistics, and reporting appropriately blended together.
We're in an exciting era for Indiana basketball, and I'm grateful to Alex and Jerod for letting me remain a part of it. I'm thrilled to begin working with them and continue working with Seth for a second season. Despite not being the most connected or seasoned reporter on the IU beat, I do feel I can offer unique passion and perspective, and I can't wait to share them with you.
Filed to: