Introducing Seth Tow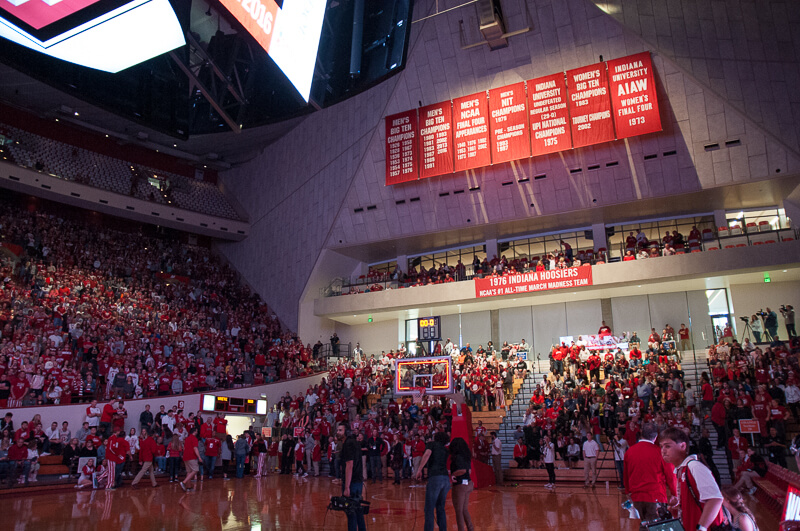 Editor's note: We're excited to announce that we've hired two new writers, Seth Tow and Ben Ladner, for the upcoming season. Seth and Ben will be taking over all of the day-to-day duties that Josh Margolis had last season and we're thrilled to have both of them on board. Seth and Ben will also be working with The Assembly Call this season.
Make sure to follow Seth on Twitter and look for his coverage in the weeks and months to come. His introduction post follows.
I've been incredibly fortunate in my time at IU, from the experience I've gained to the people I've worked with.
I covered men's golf and track & field as a freshman at the Indiana Daily Student in 2015-16. Those beats taught me how to write features, interview and report. I was lucky enough to do a piece on IU track & field head coach Ron Helmer's immediate return to coaching after kidney surgery.
I left the IDS before my sophomore year to join the Inside Indiana team to cover football and men's basketball. Those beats were my ultimate goals at IU, and I was lucky enough to get there much earlier than expected. I covered two coaching changes and a bowl game that year — amazing experiences that made me better. I was able to write great stories such as an exclusive piece on how Simmie Cobbs recovered from an injury and an in-depth look at IU's non-conference schedule.
I learned a lot from working with Alex McCarthy and the late Ed Magoni at Inside Indiana. But I learned even more from working without them. Alex moved to Alaska in the middle of my sophomore year, and Ed unfortunately passed away in the summer before my junior year. I was suddenly on my own with Ben to run the Indiana 247Sports site last year.
Some would have seen it as a difficult circumstance; I saw it as an opportunity. And I ran with that opportunity. I scheduled out content every week and did my best to ensure at least one new post would go up every day — which is tougher than it sounds when your entire team is two students. Keeping the site going for a full year with Ben Ladner remains my proudest accomplishment. Last year, I was also able to write what I consider my best work to date: my oral history of the 1959-60 IU basketball team.
Our site went away in late March because of the merger of 247Sports and Scout. This year, I'm very excited to join the Inside the Hall team for my third year covering IU basketball — and I'm especially excited that Ben is coming with me.
I'm from Maryland, so I didn't grow up with IU basketball; I grew up going to Terps games (I'm too young to remember the 2002 National Championship Game — I was only four years old). The basketball school culture is similar at Maryland as it is at IU. But I've been taken aback by the Hoosier fan base ever since I arrived in Bloomington. The fans are as knowledgeable about basketball as any team's fan base I've seen in any sport.
And the first time I stepped in Assembly Hall, the history of the building and the program hit me unlike any venue I've been to, with the possible exception of Fenway Park. That's the type of thing that made me fall in love with sports from a young age.
Whether joking or serious, people always say, "In 49 states, it's just basketball…" but it's true. And with a certain Indiana high school legend joining the Hoosiers this year, we may witness the full power of that expression in due time. I'm so looking forward to being along for the ride this season and bringing you all the stories of this team.
Filed to: