Big Ten's top 25 players for 2018-19: 5-1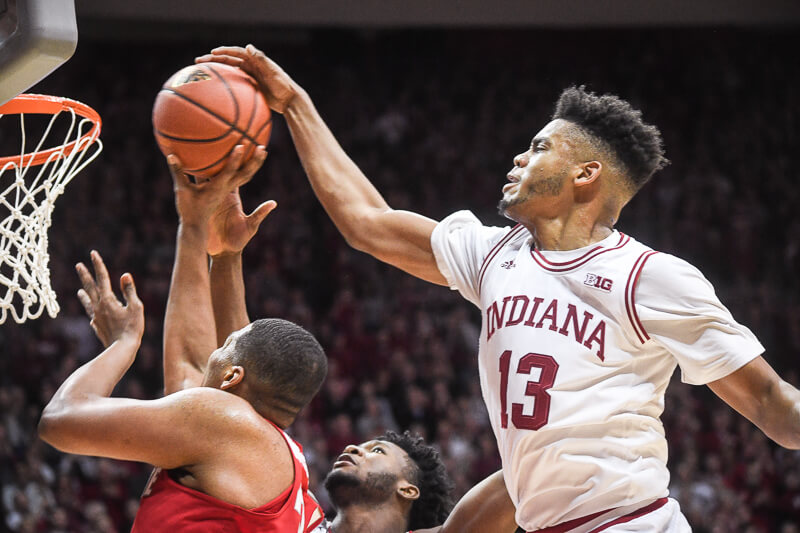 With the official start of practice quickly approaching, UMHoops and Inside the Hall have again partnered to bring you a preseason breakdown of the top 25 players in the Big Ten for the 2018-2019 season.
Our selection process involved much deliberation to arrive at a list we hope will provide plenty of reaction and debate. The series will be broken into five parts and fifth installment of players 5-1 is available below (Previously: 25-21, 20-16, 15-11, 10-6):
5. Cassius Winston, Michigan State (6-foot, guard, junior)
Winston's offensive efficiency numbers border on the absurd and it will be interesting to see how they develop as he's forced into a bigger role in 2018-19. Winston finished last year ranked 15th nationally in offensive rating, 9th in true shooting percentage and 2nd in assist rate. He shot 51.9% on 2s and 49.7% on 3s while assisting 43.7% of Michigan State's made baskets while on the floor. Winston needs to be improve defensively and two of his assist targets will be playing for money this season, but we are talking about a point guard who makes nearly half of his 3-point attempts. Winston will have to prove that he can handle the additional workload, but if he can then he could be the focal point of Tom Izzo's offense.
4. Juwan Morgan, Indiana (6-foot-8, forward, senior)
After spending his first two seasons in Bloomington as a role player, Morgan broke out in a major way as a junior under Archie Miller. Morgan shot 62.1 percent on 2s in Big Ten play, fifth best in the league. He ranked in the top 15 of the Big Ten in offensive and defensive rebounding percentage, steal rate and block percentage. Morgan amassed eight double-doubles and led the Hoosiers in scoring at 16.5 points per game despite shooting just 63.1 percent from the free throw line. The addition of Romeo Langford to the Indiana roster should take some of the pressure off of Morgan and allow him to operate more freely in Indiana's halfcourt offense. If he can continue to improve his 3-point shooting percentage (37.8 percent in Big Ten games last season), a first team All-Big Ten season is not out of the question.
3. James Palmer Jr., Nebraska (6-foot-6, guard, senior)
Palmer didn't make our preseason top 25 list last season but ended the year as an All-Big Ten First Team player. The transfer from Miami was one of the conference's best slashers last season. He can play out of ball screens or attack one-on-one, but he's also elite getting to the free throw line (55 free throw attempts per 100 field goal attempts). Palmer averaged 17.2 points, 4.4 rebounds and three assists per game as a junior and he is back in school for his senior year to try to help Tim Miles return to the NCAA Tournament. If Palmer is going to elevate his game to the next level, he'll need to improve his 3-point accuracy. He shot just 31% from 3-point range last season.
2. Carsen Edwards, Purdue (6-foot-1, guard, junior)
The only reason that Edwards isn't No. 1 on this list is because he loses so much surrounding talent. As a sophomore, Edwards was the league's most efficient player who used at least 28% of his team's possessions. He was the highest usage player on the second most efficient offense in the country, per KenPom, but he's the only returning starter for the Boilermakers in 2018-19. Purdue was lethally efficient because Edwards was surrounded by 40% 3-point shooters and an elite post-up scorer in Isaac Haas. With Dakota Mathias, Vince Edwards, PJ Thompson and Haas gone, Edwards will face significantly more defensive attention as a junior.
1. Ethan Happ, Wisconsin (6-foot-10, forward, redshirt senior)
Fans of Big Ten teams not named Wisconsin will be happy to know that Happ is beginning his final season of eligibility in Madison. It was a close debate between the Wisconsin big man and Edwards for the top spot on the list, but Happ is the more well rounded and complete player. As a junior, Happ used a Big Ten-high 37.8 percent of his team's possessions and ranked in the top 10 of several key statistical categories in league play, including offensive and defensive percentage, assist rate, steal percentage and block percentage. His assist rate (35.5 percent) in league play was particularly notable as it ranked second in the conference. If Happ can improve upon his woeful free throw shooting as a senior, Wisconsin looks like a good bet to jump up the Big Ten standings after last season's disappointing showing.
Filed to: 2018-2019 Big Ten preview