IU to host Marquette in 2018 Gavitt Tipoff Games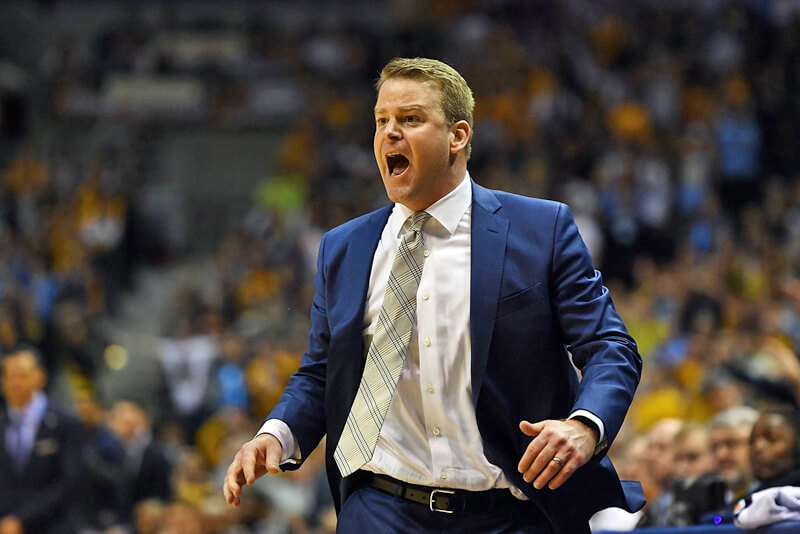 Indiana will host Marquette in the 2018 Gavitt Tipoff Games, according to a report late Monday evening from Jon Rothstein.
The Golden Eagles finished last season 21-14 and lost to Penn State in the quarterfinals of the NIT. Other matchups in the event, according to Rothstein, are as follows:
— Ohio State at Creighton
— St. John's at Rutgers
— Seton Hall at Nebraska
— Penn State at DePaul
— Michigan at Villanova
— Wisconsin at Xavier
— Georgetown at Illinois
Dates and tipoff times for each matchup will be announced at a later time. The Gavitt Tipoff Games, an annual series of eight games that will be played each year between the Big Ten and the Big East, were established beginning with the 2015-16 season.
The event is named in honor of the late Dave Gavitt, the founder of the Big East and a 2006 inductee into the Naismith Basketball Hall of Fame.
Each season from 2015 to 2022, the Gavitt Tipoff Games will showcase four home games for each Big Ten and Big East during the college basketball season's first full week.
Over the course of the eight year agreement, each Big Ten team will play in the event a minimum of four times and each Big East team will play a minimum of six times. This will be Indiana's third appearance in the Gavitt Tipoff Games.
Broadcast assignments for each matchup will be determined by the conference of the home team, which means Indiana and Marquette will likely play on BTN.
Other confirmed non-conference games for Indiana next season include a Dec. 8 game in Bloomington against Louisville and a Dec. 15 matchup against Butler in the Crossroads Classic at Bankers Life Fieldhouse.
—
Update: Here's the full release on the Gavitt Games from IU:
The Indiana University men's basketball team will host Marquette in the 2018 Gavitt Tipoff Games on November 14 in Simon Skjodt Assembly Hall. The matchup is part of an eight-game series between members of the Big Ten and Big East Conference. This is the third time IU will participate in the event. The Hoosiers defeated Creighton in 2015 and fell at Seton Hall last season. IU was 16-15 last season, while Marquette finished 21-14.

This will be the 10th meeting between IU and Marquette, with IU holding a 7-2 advantage in the series. The teams last met in the 2001 Championship game of the Great Alaska Shootout with Marquette taking a 50-49 decision. The teams last played in Bloomington in the 1985 NIT with IU capturing a double overtime win in the tournament quarterfinals. The schools also met in the Elite Eight in 1976 with IU capturing the Mideast Regional title with a 65-56 win. The squads also have played in Bloomington in 1932 and 1949.

The Gavitt Tipoff Games is named in honor of Hall of Famer Dave Gavitt, founder of the BIG EAST and basketball visionary.

Scheduled through 2022, the Gavitt Tipoff Games will be played on consecutive days in the first full week of the college basketball season.

Each BIG EAST team will participate a minimum of six times, while Big Ten programs will take part a minimum of four times. Teams from both conferences already meet in some traditional rivalry games, and those matchups will continue in the upcoming seasons.

2018 Gavitt Tipoff Games

Tuesday 11/13

Wisconsin at Xavier
Georgetown at Illinois

Wednesday 11/14

Michigan at Villanova
Seton Hall at Nebraska
Marquette at Indiana

Thursday 11/15

Penn State at DePaul
Ohio State at Creighton

Friday 11/16

St. John's at Rutgers
(Photo credit: Stacy Revere/Getty Images North America)
Filed to: Marquette Golden Eagles