Saint Mary's graduate transfer Evan Fitzner commits to Indiana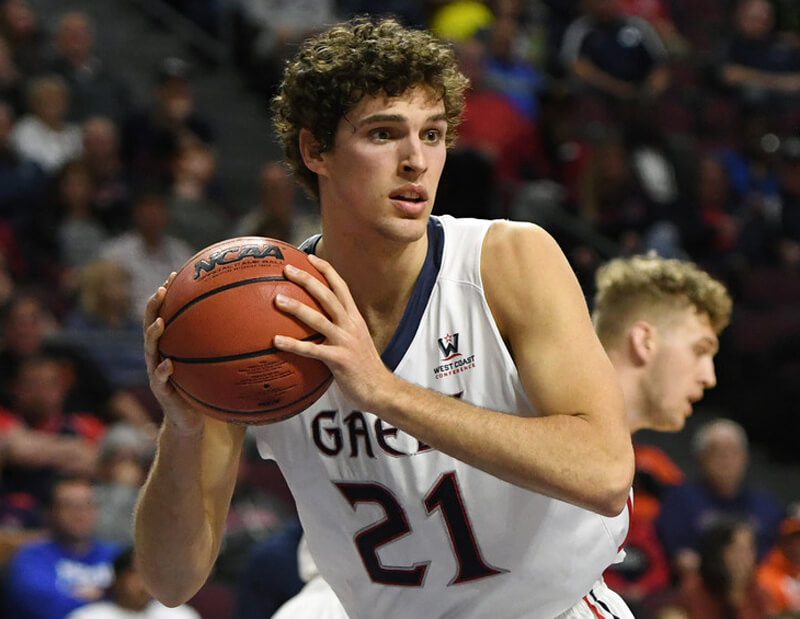 St. Mary's graduate transfer Evan Fitzner will fill the 13th and final scholarship next season in Bloomington.
The 6-foot-10 Fitzner, who took a visit to Indiana earlier this week, averaged 6.5 points and 3.5 rebounds over 105 career games with the Gaels in the West Coast Conference.
But now Fitnzer, who is a career 41.4 percent 3-point shooter, has found a a new home for his final season with his commitment to the Hoosiers on Thursday.
"He was very, very impressed by Indiana," Fitzner's father, Mark, told Inside the Hall. "It's a great opportunity for him. He would like to run a little bit more. St. Mary's was definitely a slow down team. He's looking for an opportunity to showcase what he does. Obviously not just as an individual, but he's a very team oriented guy."
Fitzner, who started with a list of six schools – Boise State, Tulane, UC-Santa Barbara, Rutgers, Utah and Indiana – canceled a scheduled trip to Piscataway before committing to Indiana.
Mark Fitnzer, who played basketball at Stanford and professionally in Australia, said the family identified several schools that would be potential fits. Indiana's need for perimeter shooting and the packline defensive style helped make the school attractive initially.
But it was Evan's visit to Bloomington that made the Hoosiers stand out above his other suitors.
"Indiana checks off a lot of boxes, especially with the guys they have coming in," Mark Fitzner said. "He wants to get back to the NCAA tournament, he got a taste of that a little bit. He sees Indiana as a huge opportunity to do all of that. And after visiting with the coaches, really it comes down to trust. Who is he going to trust? He wants to go out and have an even playing field so that he can go out and earn his spot on the team."
Fitzner comes from a family of high level athletes.
His mother, Cheri, was a three time volleyball All-American at the University of Hawaii and a professional beach volleyball player.
His younger sister, Emily, was committed to USC for volleyball before a coaching change reopened her recruiting process. Indiana is a school of potential interest for her.
And his younger brother, Bryce, played football for three seasons at Kansas State and will look for another school to play out his final year of eligibility.
Now after three seasons at St. Mary's, Evan Fitzner will play at the highest level of college basketball for a program that should be among the Big Ten's best next season.
"He wants to play at the highest level, that's what Indiana represents," Mark Fitzner said. "He likes that with Coach (Archie) Miller, it's basically what you do in practice and in games, that's what is going to dictate who is playing."
Filed to: Evan Fitzner