Film Session: Nebraska
In its loss to the Cornhuskers on Tuesday night, turnovers sunk the Hoosiers. Nebraska was able to exploit those Indiana miscues into 26 of their 66 points.
We'll take at what went wrong at crucial times for the Hoosiers in the latest edition of Film Session:
On the first possession of the second half, Indiana, as it usually does, runs a scripted set play. Devonte Green passes to Zach McRoberts on the right wing: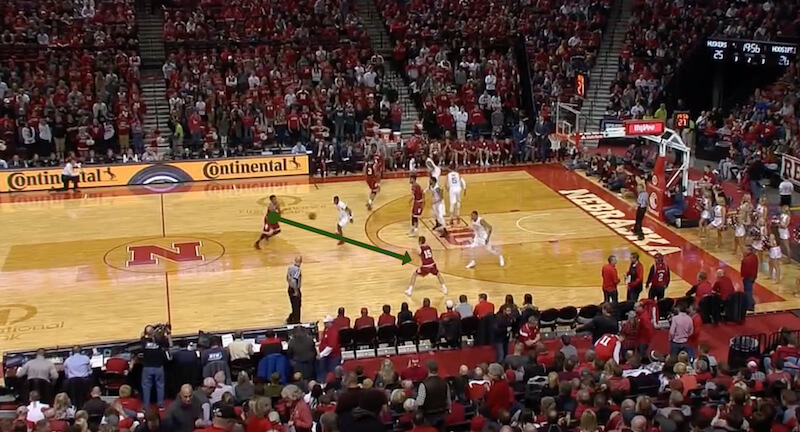 Robert Johnson rotates over from the left wing to the top of the key and receives the pass from McRoberts. Juwan Morgan hangs in the paint near the right block: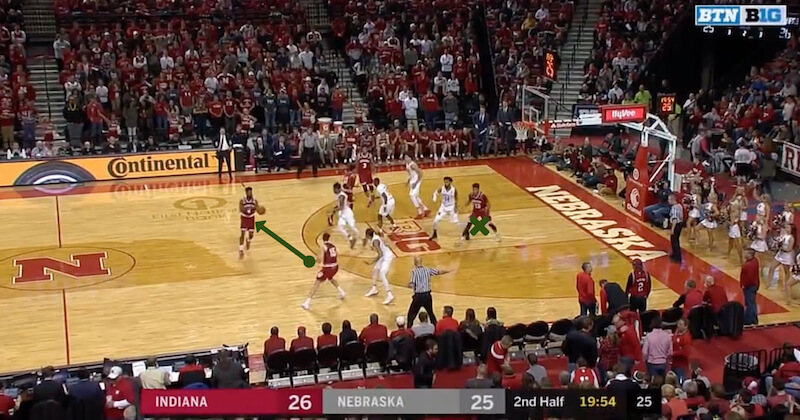 As Johnson moves the ball to Justin Smith on the left wing, McRoberts sets up for a down screen for Morgan as he comes to the right wing: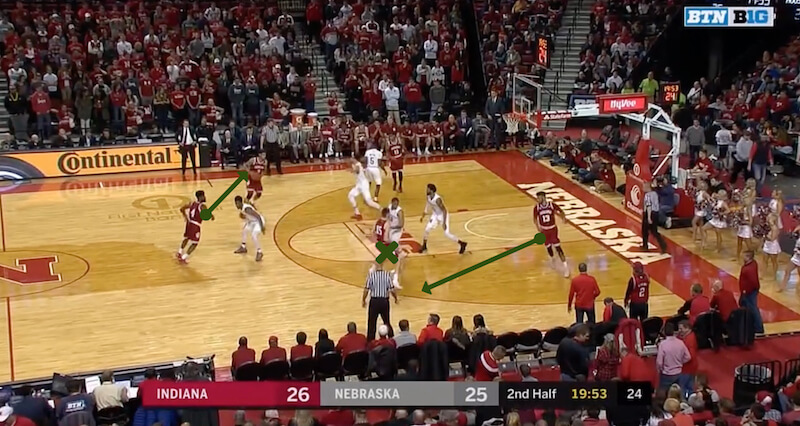 McRoberts continues to set up for the down screen on James Palmer Jr. and nearly has a body on him. But Morgan has other plans than to curl around it. He fakes to the perimeter and cuts down to the left low block as Smith waits: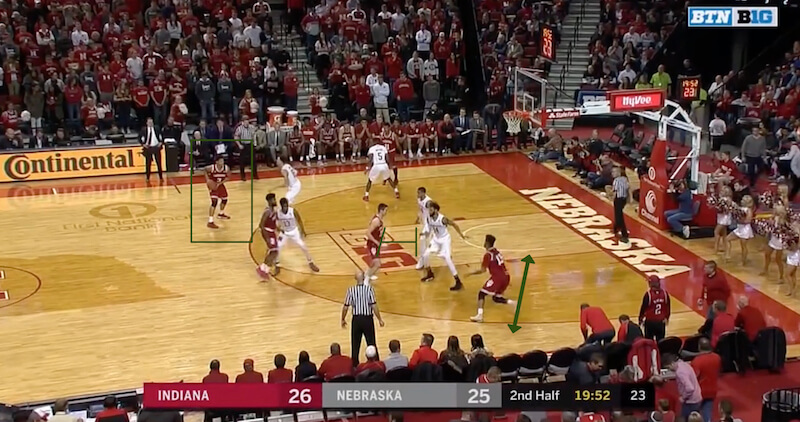 Smith throws the pass high: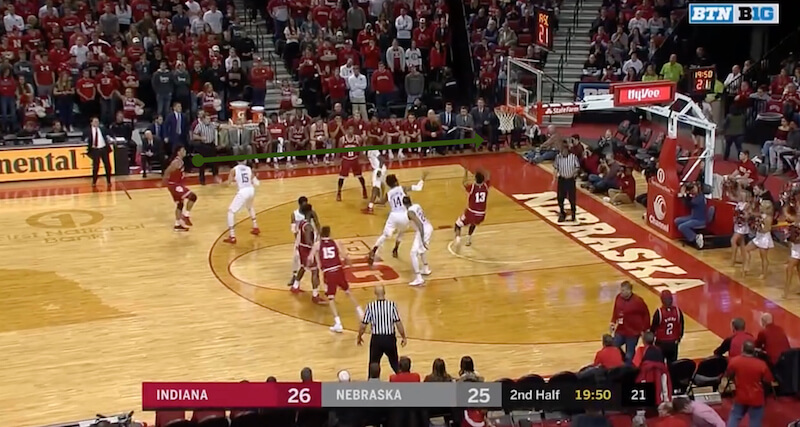 And Morgan is unable to corral the ball. Turnover Hoosiers: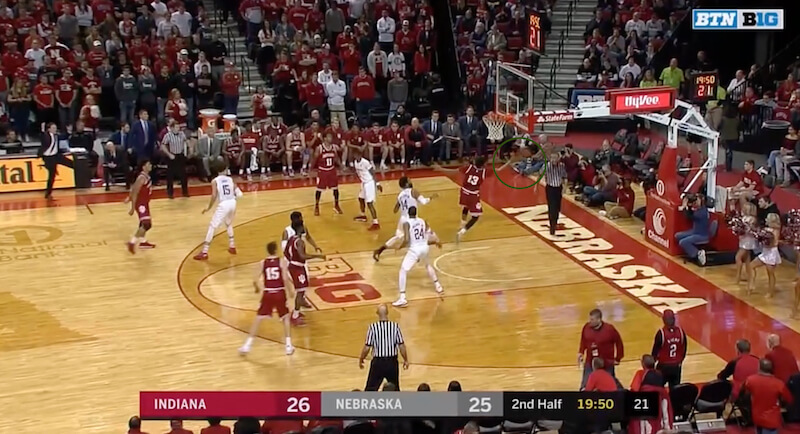 Even when Indiana had something set and ran it well, the turnover bug still infected the Hoosiers on Tuesday night.
Video:
Continue to page 2 to see Nebraska capitalizing on an IU misue:
Filed to: