Film Session: Michigan State
In Indiana's close loss to Michigan State on Saturday night, the Hoosiers were great on the offensive boards, leading to 14-0 advantage in second chance points.
With so many misses, the Hoosiers had ample opportunity to outwork the Spartans for offensive rebounds and snagged 49 percent of their missed shots.
We'll take a look at some possessions the Hoosiers kept alive for points in the latest edition of Film Session:
Freddie McSwain sets a ball screen for Robert Johnson on the left wing and Johnson drives: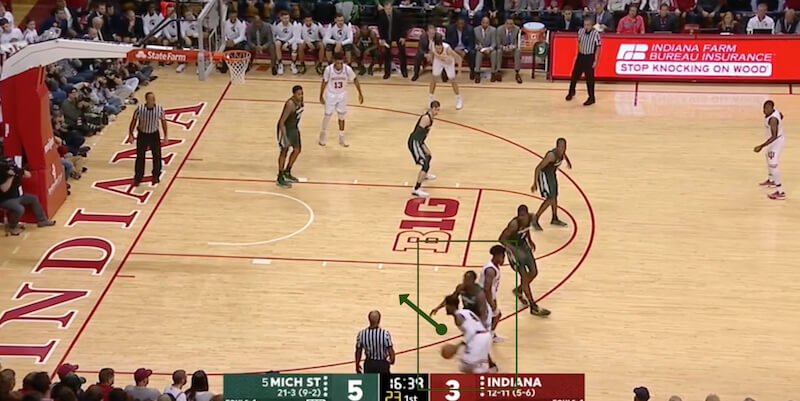 He steps back and hoists up a 3-pointer: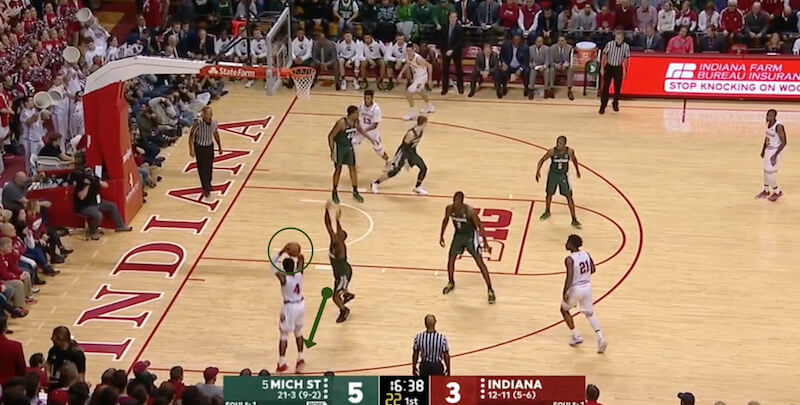 It doesn't fall. The long rebound flies up to the back side of the basket and Juwan Morgan skies to get a hand on the ball: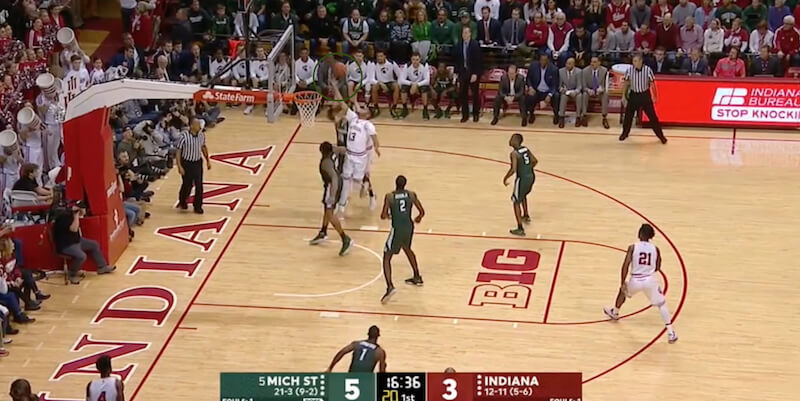 He tips it into the paint and McSwain has a beat on the ball: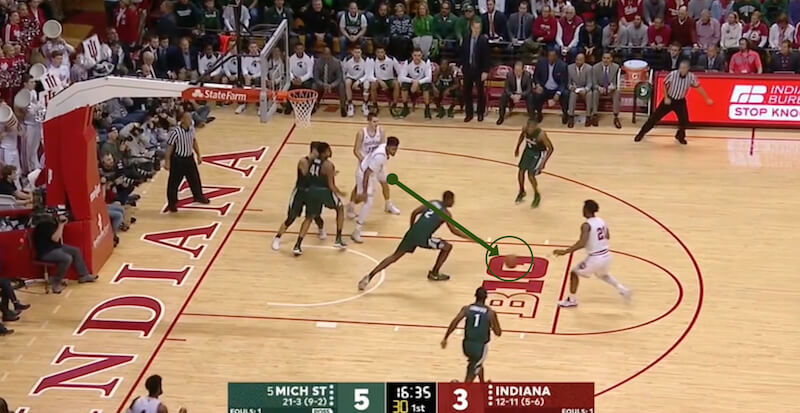 He outworks Jaren Jackson for it and has room to the basket: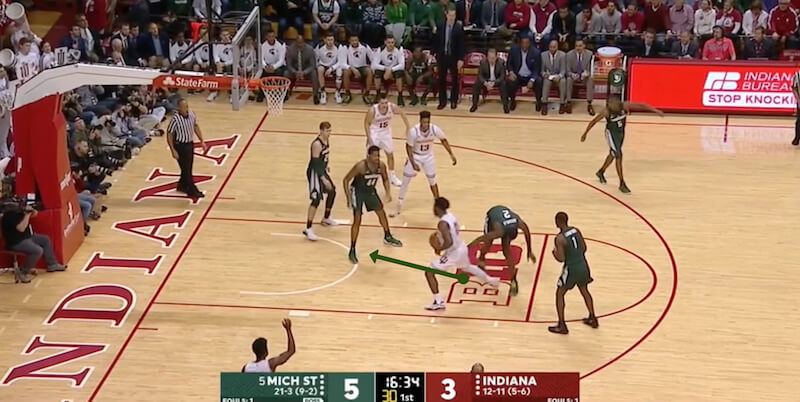 McSwain is fouled at the rim by Nick Ward and makes the shot: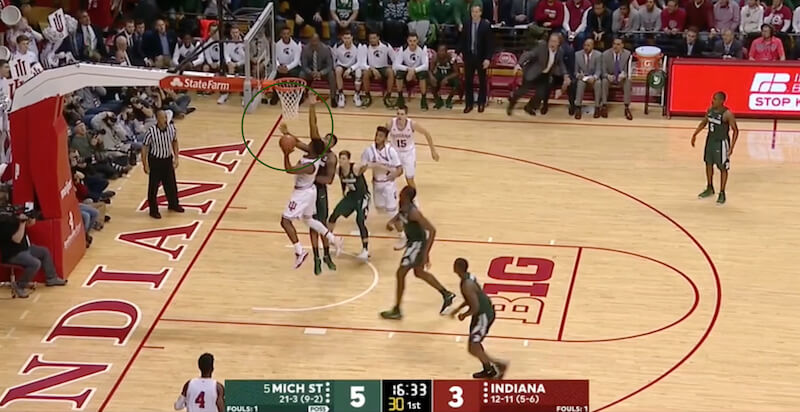 McSwain would miss the and-1 opportunity here. But by Indiana keeping this possession in its favor and drawing the early foul on Ward, he'd have to head to the bench with his second foul just 16 seconds later.
Video:
Continue to page 2 to see a Zach McRoberts rebound and Morgan score:
Filed to: Michigan State Spartans