Film Session: Northwestern
In Indiana's 20-point victory against Northwestern on Sunday, a strong start to the second half from the Hoosiers put the game away for good.
With Juwan Morgan back on the floor following first half foul trouble, the Hoosiers got to work against Northwestern's zone. But their work on defense, including some nice help and recovery action, made things difficult for the Wildcats to get much going.
We'll take a look at two plays on offense and two on defense from the Hoosiers in the latest edition of Film Session:
It's the first possession of the second half and Justin Smith has the ball at the top of the key. He passes the ball to Robert Johnson on the left wing. Smith cuts through the paint after the pass as Josh Newkirk cuts across the baseline: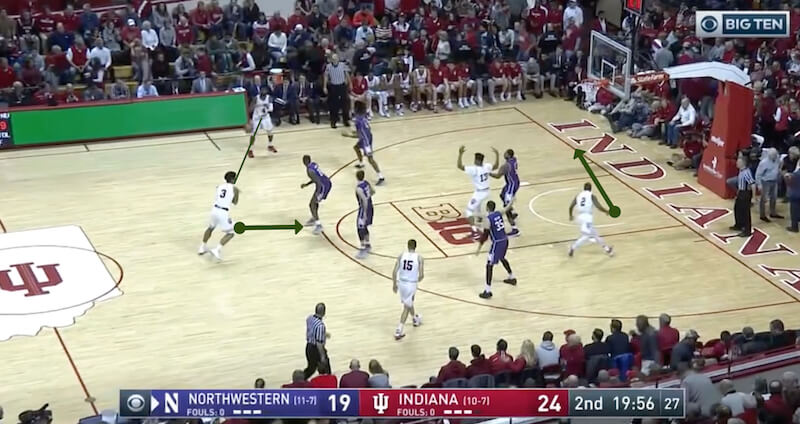 Johnson dribbles to the top of the key and finds Newkirk, who's worked his way around to the left wing. Smith sets up in the short corner, as Morgan seals on the left low post: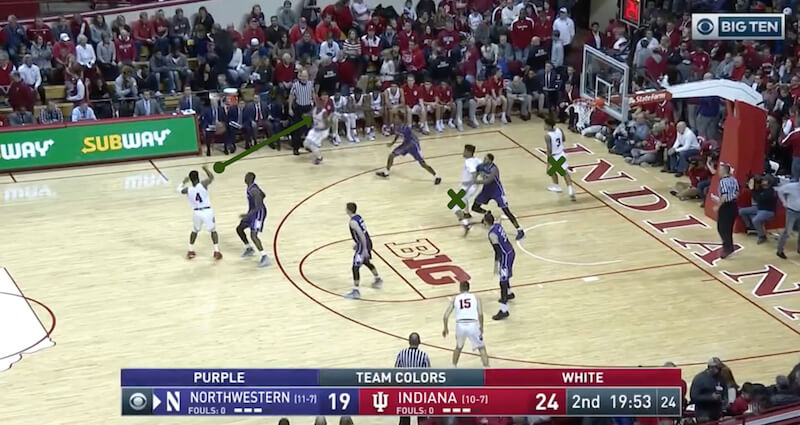 The pass comes from Newkirk to Morgan: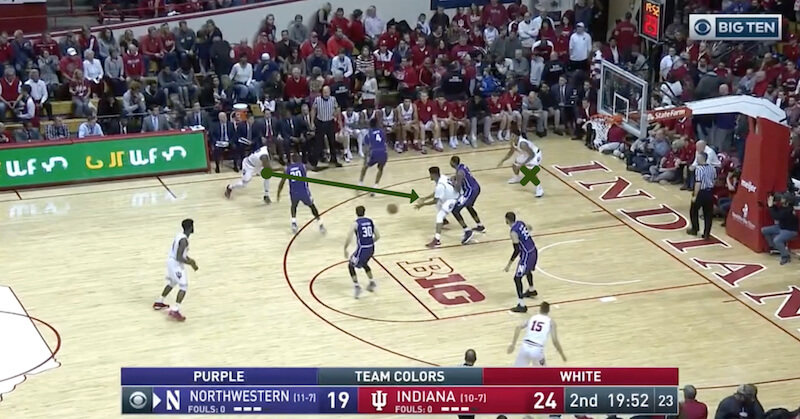 Morgan immediately hits a cutting Smith: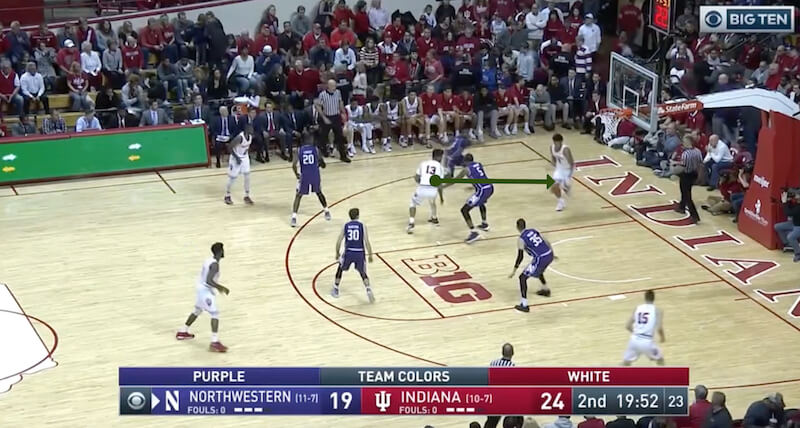 Who slams it home for two: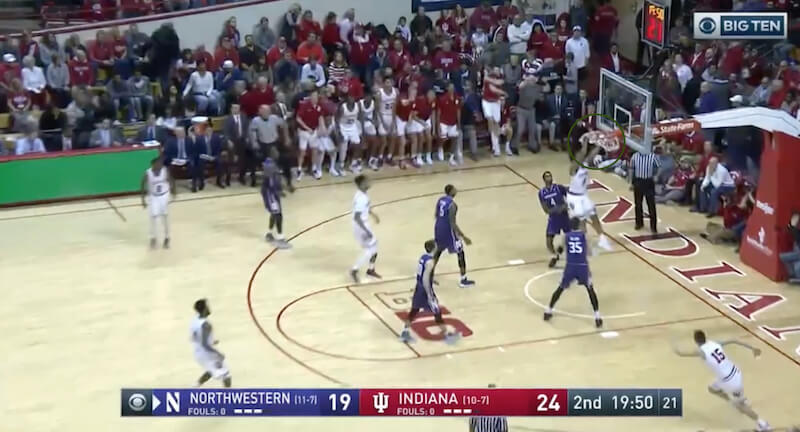 Textbook zone busting here, as the impact of Morgan was immediately felt.
Video:
Continue to page 2 to see a Johnson 3-pointer:
Filed to: Northwestern Wildcats