In Wisconsin's win against the Hoosiers on Tuesday night, Ethan Happ dominated.
While Happ was hard to contain and led all scorers with 28 points, it was the little stuff he did with skill and precision that also aided the Badgers to victory.
We'll take a look at Happ's passing and defense in the latest edition of Film Session:
After scoring on Wisconsin's first possession, Happ also gets the ball on their second possession: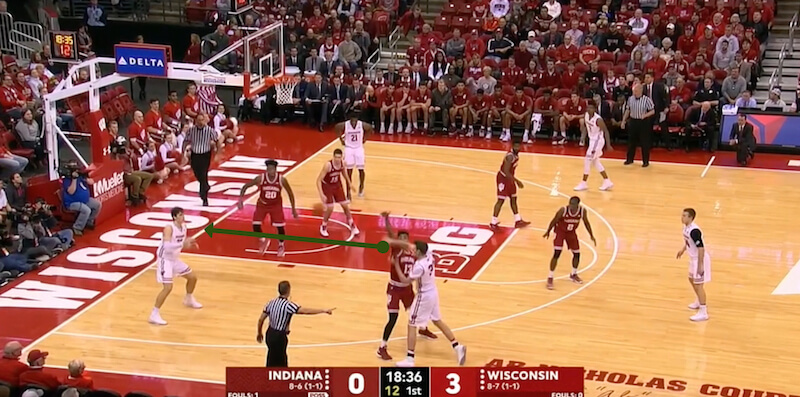 Happ has the ball near the left low post. Juwan Morgan has come down on the double, leaving Nate Reuvers on the left wing: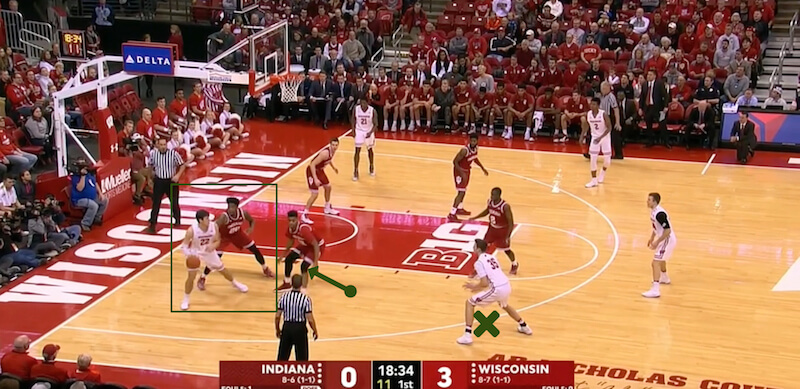 Morgan does a good job of not over committing, so Happ stays patient and brings the ball out a bit as Morgan sinks back toward the perimeter: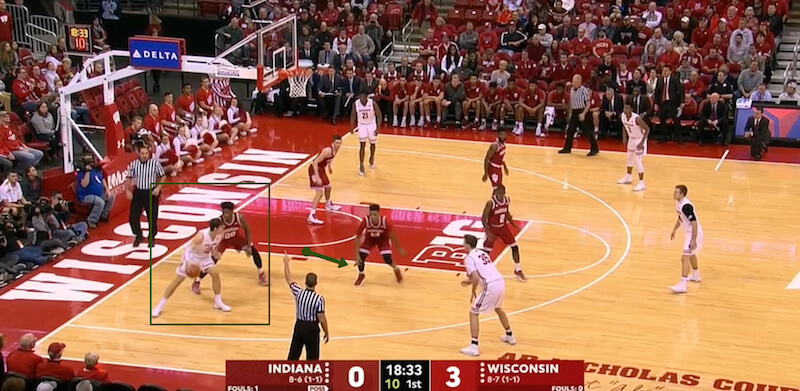 But as Happ comes back to the post area, Morgan fully commits and tries to get a hand on the ball. Happ decides to make the pass this time around: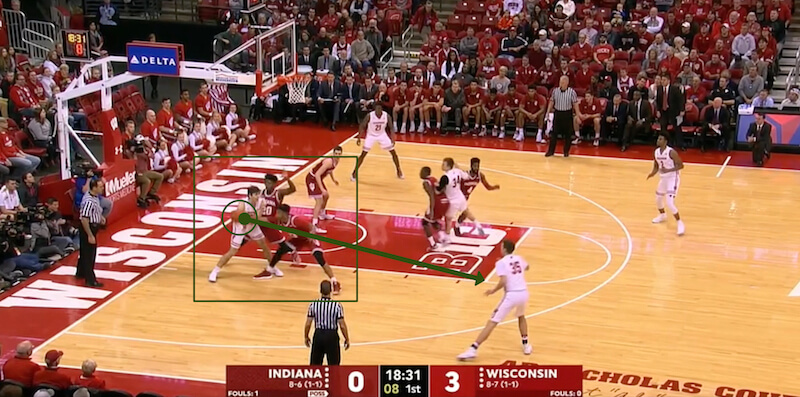 Reuvers has space to fire up the 3-pointer and connects: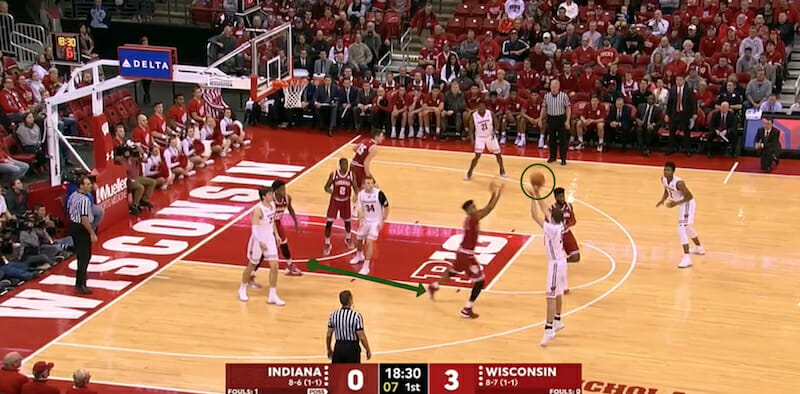 The patience of Happ here ensured his teammate would have more time and space to shoot.
Video:
Continue to page 2 to see a Happ steal:
Filed to: Ethan Happ, Wisconsin Badgers