Film Session: Youngstown State
After a rough first half, Indiana put its foot down against Youngstown Sate early in the second half, busting out on an 18-4 run to pretty much put the game away from good.
While the Hoosiers got some scores in the half court, their quick work in transition — often one small thing (a long rebound, a steal) leading to an easy score — really turned the tide of the game.
We'll take a look at four such scores in the latest edition of Film Session:
Cameron Morse gets some separation on Josh Newkirk and puts up a shot: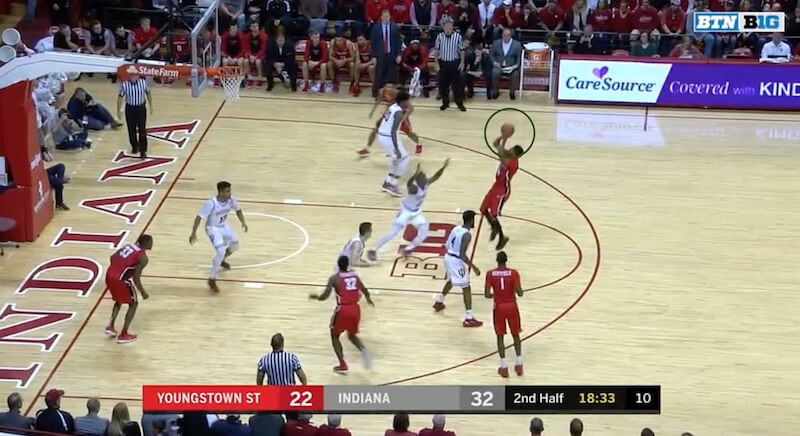 On the loose rebound, De'Ron Davis tips the ball out: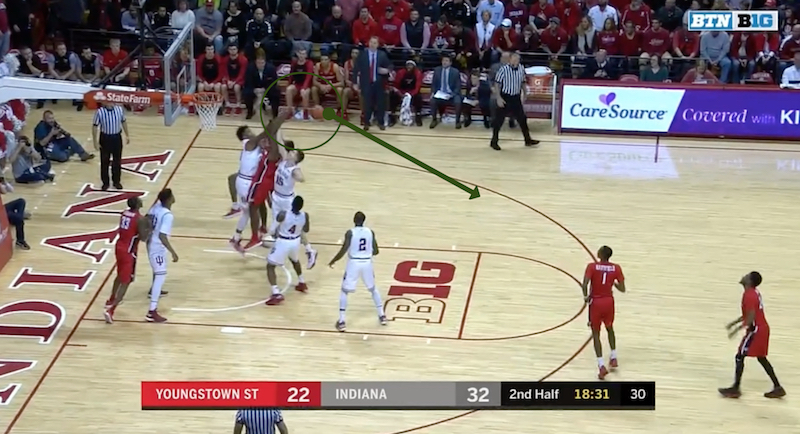 Newkirk gains possession and slyly goes behind his back with the ball, dropping Braun Hartfield in the process: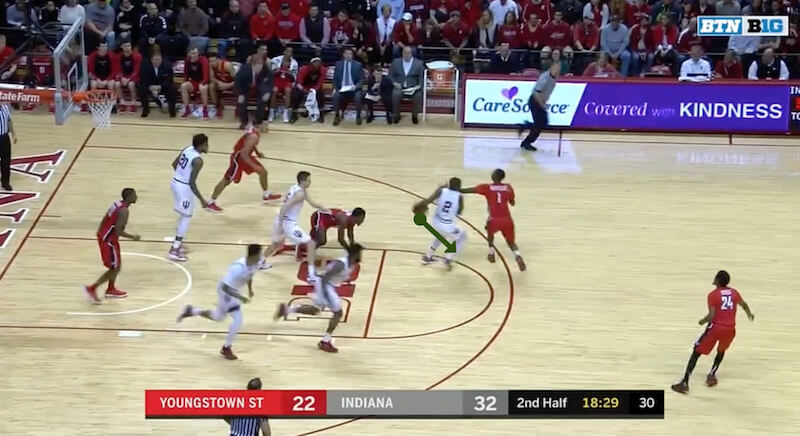 From there, Newkirk has only Morse to outplay as Robert Johnson streaks down the right side of the court: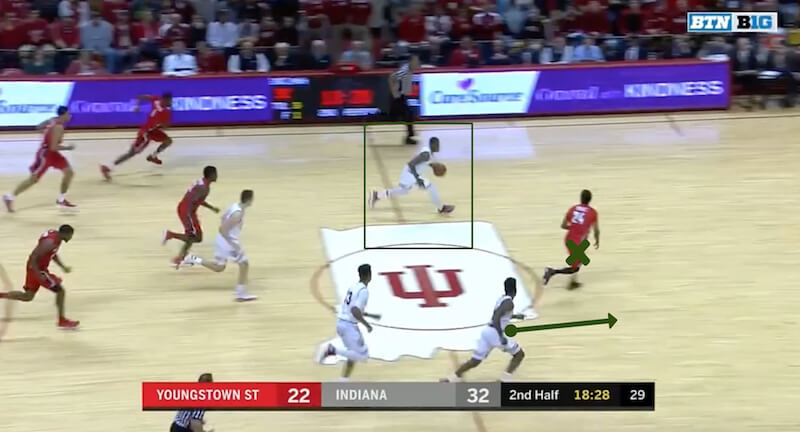 Newkirk tosses the pass just past the outstretched Morse: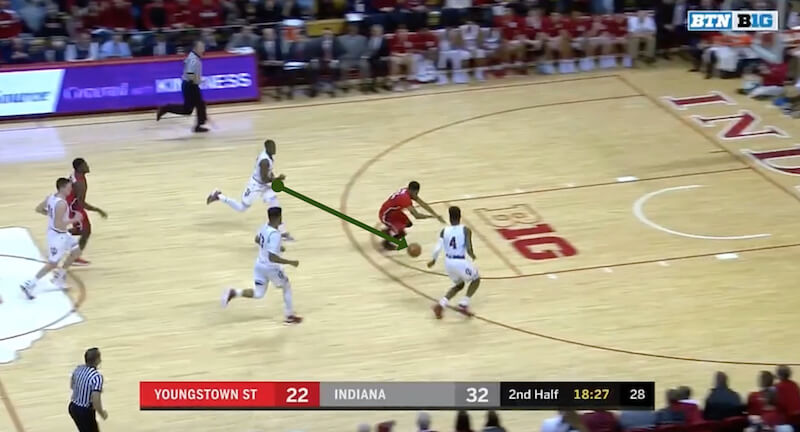 From there, it's an easy bucket for Johnson: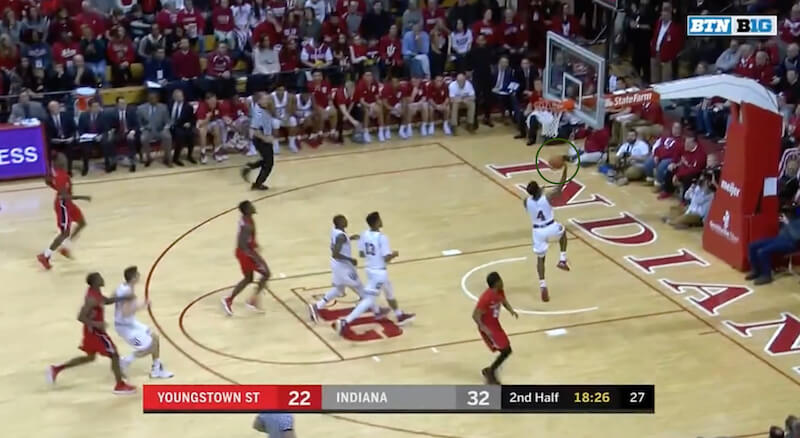 Nice opportunistic work from Newkirk here.
Video:
Continue to page 2 to see a Zach McRoberts steal:
Filed to: Youngstown State Penguins