The Minute After: Tennessee Tech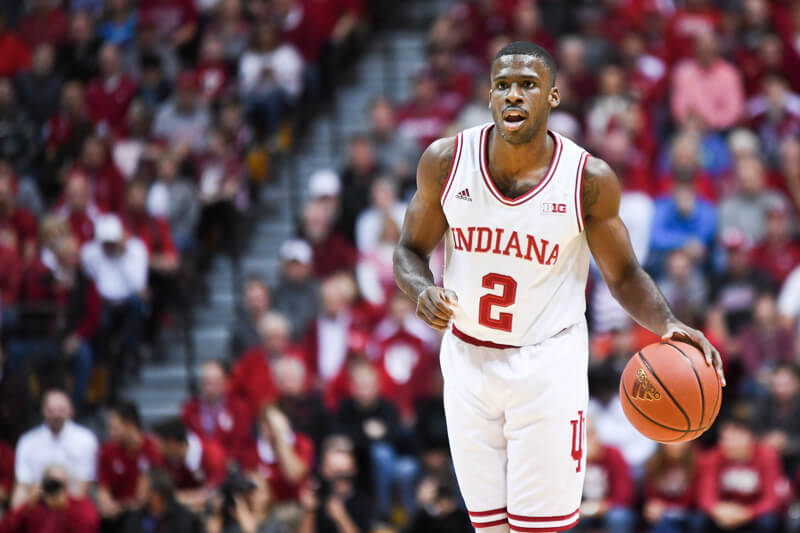 Thoughts on an 87-59 win over the Golden Eagles:
This is what happens when you're locked in from the tip, when you play with high effort, energy and intensity. You beat a team like Tennessee Tech at home with ease.
And so Indiana followed up its clunker against Fort Wayne on Monday night with a great game against the Golden Eagles this evening, an end-to-end performance that was desperately needed.
Tennessee Tech had the profile to perhaps give Indiana fits like the Mastodons did, a team that plays a little bit more uptempo and could hit some 3s. But the Hoosiers made sure a repeat wasn't about to happen by bringing it on both sides of the ball. Indiana had strong ball movement for much of the night, often passing up a good look with an extra pass for a great one instead. The Hoosiers assisted on 17 of their 30 made baskets. And after a mess of turnovers against Indiana State, Indiana improved in that department, as it turned it over on just 14 percent of its possessions tonight. It was also a somewhat respectable outing from distance, as Indiana pumped in 8-of-24 (33.3 percent) from beyond the arc. Add it all up and the Hoosiers scored 1.21 points per possession.
On the other side of the ball, Indiana's ball pressure and overall activity was strong. It held the Golden Eagles to just .82 points per possession, the lowest total its held an opponent to this season. It also forced Tennessee Tech into 16 turnovers (22 TO%), which the Hoosiers converted into 18 points. Indiana also got back to its blocking ways, recording 10 swats on the evening. In addition, it held the Golden Eagles to just 27.8 percent shooting from distance (5-of-18).
Individually, Josh Newkirk had his best performance of the season, as he pumped in 20 points (16 in the second half). Newkirk hit 3-of-4 from distance and had a number of scores at the rim. He also added six assists to round out his performance. De'Ron Davis got back in the mix a little more tonight, posting nine points in 12 minutes of action. Davis might have had more, but a groin tweak kept his minutes down a bit tonight. Juwan Morgan had a quieter game by his newfound standards (nine points, six rebounds), but led the team with three blocks.
Perhaps most encouraging on offense was the play of Zach McRoberts. Last season, McRoberts was hesitant to shoot when wide open, preferring to look for a teammate. But as he asserts himself into the rotation as an important player on defense and with his nose for the ball, it seems clear Archie Miller is also empowering him to be more confident on offense, too. McRoberts got up five 3-point attempts tonight and had no issue stepping right into them. He knocked down two in the second half. If the walk-on can find confidence and a little consistency with his shooting, he becomes that much more valuable to this team.
Good to see Justin Smith get some run tonight, even if it was limited minutes in garbage time. Smith hit a long 2 and then came down on defense to swat two consecutive shot attempts.
It was a good win tonight for the Hoosiers, a sign when they bring it for a full 40 they can dispel of teams they should.
Filed to: Tennessee Tech Golden Eagles