The Minute After: Fort Wayne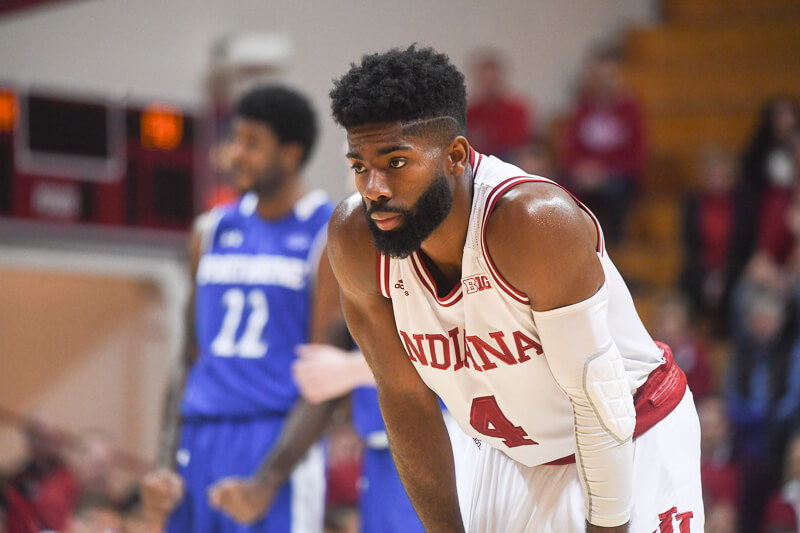 Thoughts on a 92-72 loss to Fort Wayne:
The narrative heading into this one?
Indiana had just a one-day turnaround after its emotional victory against Notre Dame. And the Hoosiers would be playing an inferior opponent. A chance for a letdown, or maybe a lack of focus and energy was certainly in the cards. Maybe even expected.
But this was Fort Wayne.
The same Fort Wayne that embarrassed then No. 3 Indiana a season ago. If the Hoosiers had any reason to come out with a little extra incentive, a locked-in mentality, this was it.
"Last year, obviously, it wasn't a good feeling," Robert Johnson said after the Notre Dame game. "You never really forget what it feels like to feel like that. So we'll definitely be prepared."
But it just didn't happen.
Indiana was a sloppy mess from the onset of the contest and the Hoosiers never really recovered. The first half was fast-paced and Indiana had trouble finding its footing while the smaller, quicker Mastadons capitalized on the Hoosiers' miscues time and again. Basic fundamentals alluded Indiana tonight, as entry passes and simply holding onto the dang ball proved difficult. Indiana turned it over 18 times tonight, which was almost a quarter of its possessions (24 percent). The Mastadons scored 29 of their 92 points off those miscues.
This game felt eerily similar to the Indiana State game, as another in-state team came into Simon Skjodt Assembly Hall and seemingly couldn't miss from 3-point range to beat the Hoosiers handily. Indiana did themselves no favors by leaving Mastadons open time and again from beyond the arc. And Fort Wayne really made them pay. For the contest, Fort Wayne hit 17-of-30 (56.7 percent) from 3-point range, which ties the record Indiana State set earlier this season for most 3-point buckets made by an opponent in Assembly Hall history.
Juwan Morgan continues to be a double-double machine (14 points, 12 rebounds), but even he seemed a bit slow and out of synch tonight in this one. Rob Johnson continues to score points (17), but this was his second consecutive game with six turnovers. Indiana continues to be a middling team from the charity stripe (12-of-19, 63.2 percent) and a weak team from distance. Indiana shot just 4-of-24 from 3-point range tonight, which means they were outscored 51-12 from deep. All the turnovers and the poor shooting from beyond the arc led to just .96 points per possession for the Hoosiers for the contest.
This game certainly isn't indicative of this Indiana as a whole. The Hoosiers are better than this. But it's troubling they let two in-state teams waltz into Bloomington and kick their butt. And it's especially troubling after it looked like they were heading in an upward trajectory the last several outings and when the opponent was one in which they were seeking revenge.
Indiana only has two days to right the ship before its matchup against Tennessee Tech on Thursday night. A better performance will be more than necessary to get things headed back in the right direction.
Filed to: Fort Wayne Mastodons