Film Session: Iowa
After recording six blocks in a win against Iowa on Monday night, Indiana now sports a block percentage of 15, which ranks an impressive 24th in the country, per KenPom.
Those blocks often lead to transition opportunities and scores for the Hoosiers. We'll take a look at some of them in the latest edition of Film Session:
The ball is entered over the top of Juwan Morgan to Tyler Cook. De'Ron Davis rotates over: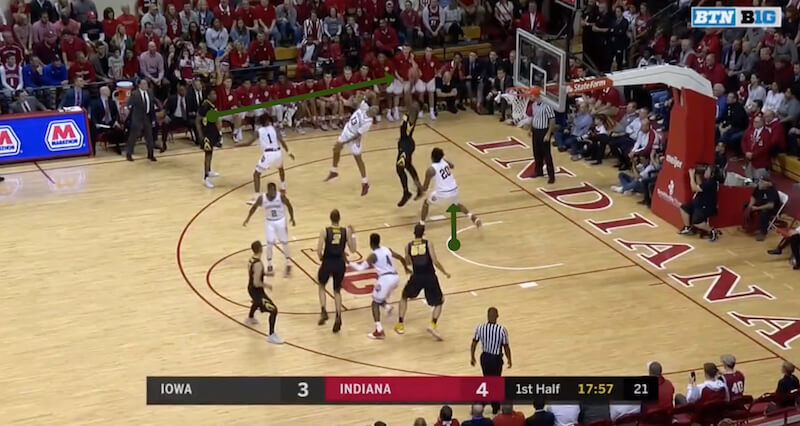 Cook makes a move to the middle of the paint on Davis and goes up for the shot. Davis blocks it:
Cook recovers the ball after the block and goes up for another shot. But this time it's Morgan with the block:
Davis recovers and outlets to Josh Newkirk: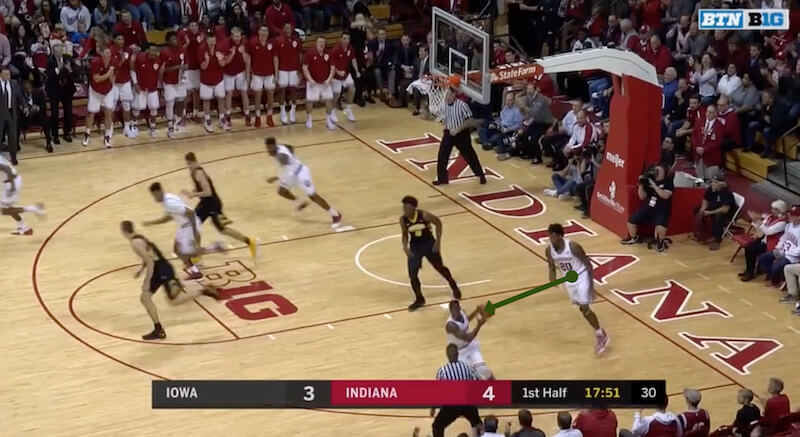 The Hoosiers are out in transition as Newkirk throws the cross court pass to Robert Johnson: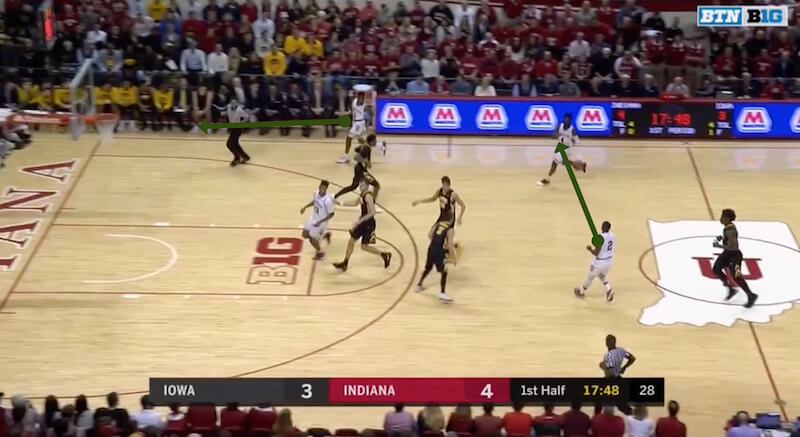 With Iowa's defense bunched in the middle, Johnson passes it down to Al Durham Jr. in the right corner: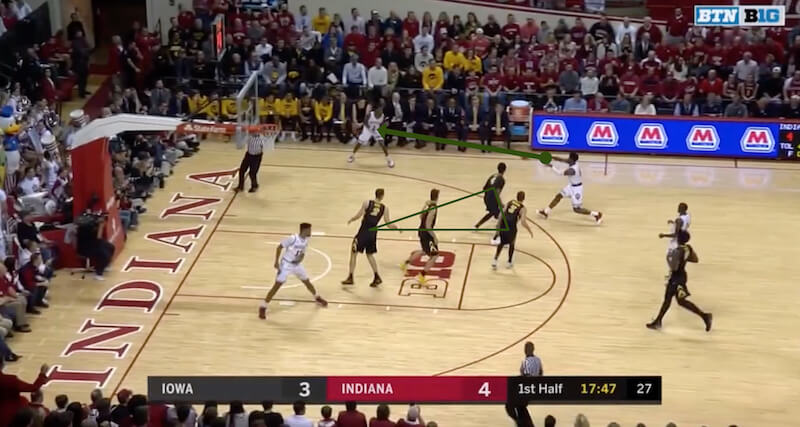 Durham Jr. hits the triple: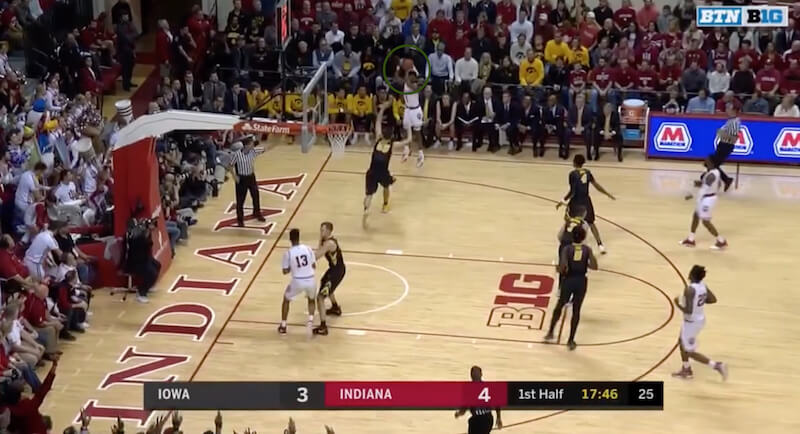 A nice transition 3-point bucket here, all set up by a pair of blocks.
Video:
Continue to page 2 to see a Justin Smith block:
Filed to: Iowa Hawkeyes