The Minute After: Michigan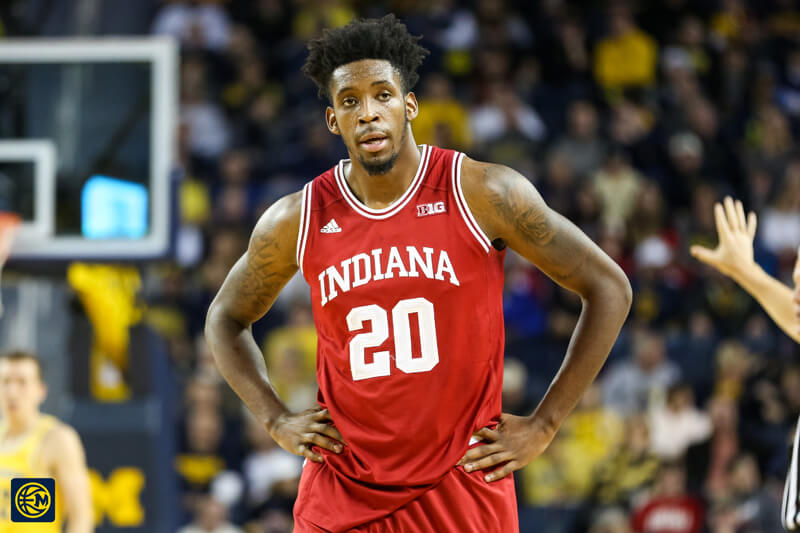 Thoughts on a 69-55 loss to the Wolverines:
The narrative heading into this one, and sure, the reality too, was the Hoosiers were beginning to find their stride under Archie Miller. The turnovers were down. Coach K told reporters after his team's Wednesday win you could tell by watching film Indiana was improving game by game.
So it came as a surprise, then, that Indiana fell so flat early in this one, essentially putting itself in too deep a hole to ever get out of — despite some brief hope early in the second half. The Hoosiers were straight up lackadaisical over the first several minutes of the contest. They made poor decisions on offense with a host of long 2-point attempts. They didn't move the ball well or find any flow. Bad turnovers ran rampant. On the other end, Michigan was feasting on an Indiana defense it exploited for wide open 3-pointers.
Indiana fell behind 16-2 and Miller could be found on the sidelines each time his team got beat on defense, palms out and shrugging, wondering what the heck was going on.
Indiana only mustered .64 points per possession the first half, and it might have been less had Juwan Morgan not continued to play with supreme aggression. His work over the last several contests has been nothing sort of brilliant as he continues to assert himself as the lone IU player playing with consistent high energy. Morgan got after it in the post with a number of back-to-the-basket moves for scores and ended the afternoon in Ann Arbor with team-high 24 points, nearly accounting for half of Indiana's total of 55. Morgan also added eight rebounds, an assist and a block.
Still, despite the abysmal start, Indiana never folded. The Hoosiers never looked disinterested. They didn't give up. In fact, after getting down 14 early, they settled at a 14-point loss in the end, meaning they played Michigan pretty much even the rest of the contest. There was hope early in the second half that Indiana would at least make a game of it down the stretch. After a Morgan and-1 at the 14:51 mark, the Hoosiers trailed by just five.
But here came the Wolverines from beyond the arc again — where they scored 33 of their 69 points for the afternoon — with a Duncan Robinson triple. A Jon Teske jumper followed. Another 3-pointer, this time from Eli Brooks, dropped in after that. Michigan quickly ripped off an 8-0 run and the Hoosiers were down double-digits (13) just as quick as they'd gotten it to within five. They never got closer than nine the rest of the game.
While Indiana had nine turnovers for a turnover percentage of 28 percent in the first half, it was much better with the ball after the break. By game's end, the Hoosiers' turnover percentage settled at 17 percent. Maybe not quite where Miller is wanting it, but a respectable number nonetheless. Outside of Morgan, no other Hoosier scored in double figures. Several missed a number of bunnies around the rim. De'Ron Davis had just four points on 2-of-7 shooting and his matchup defensively against a mobile Moritz Wagner was less than ideal.
Indiana gets some home cooking on Monday night when Iowa comes to town. The Hoosiers would be wise to get off to a better start.
(Photo credit: Dustin Johnson, UMHoops.com)
Filed to: Juwan Morgan, Michigan Wolverines