Film Session: Arkansas State
In Indiana's win against Arkansas State on Wednesday night, Juwan Morgan put on a show. The junior scored a career-high 28 points, several of them coming via hard work and aggressive play.
We'll take a look at four such scores in the latest edition of Film Session:
Freddie McSwain shoots a free throw as Morgan's on the block: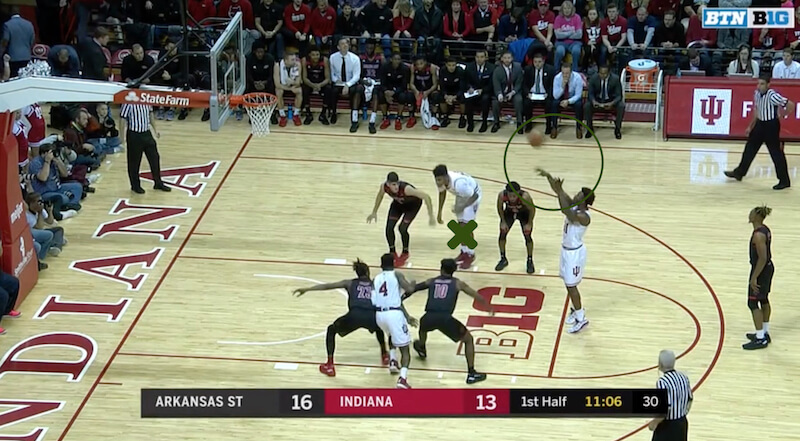 Morgan works to get interior position: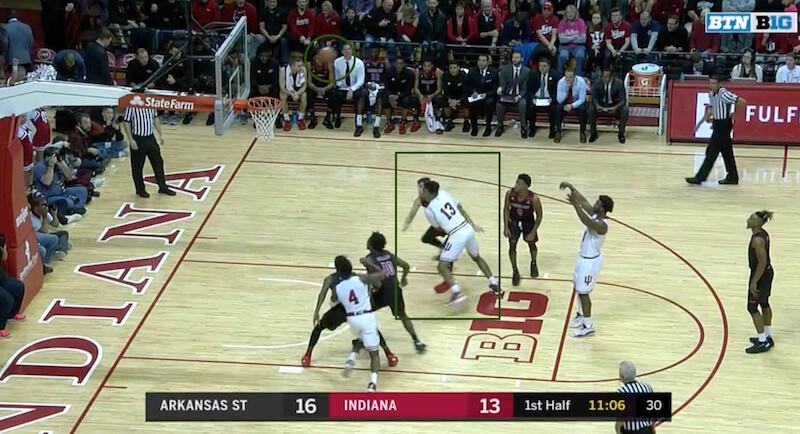 He does and corrals the rebound: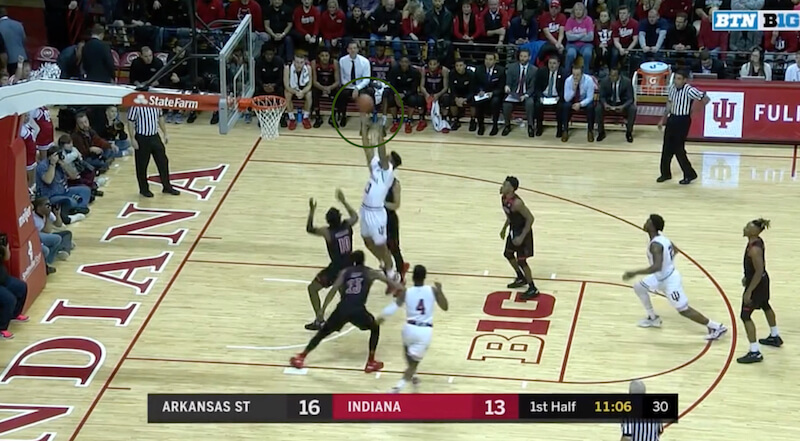 Morgan puts the ball on the deck and is met by another defender: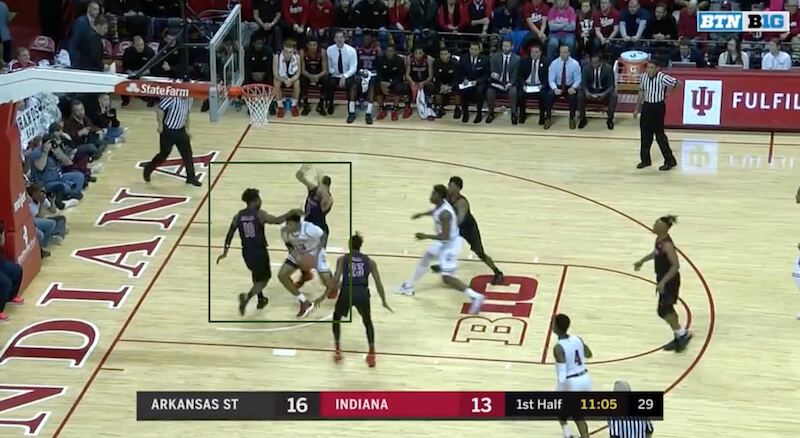 He is able to create some space and starts heading up for a shot: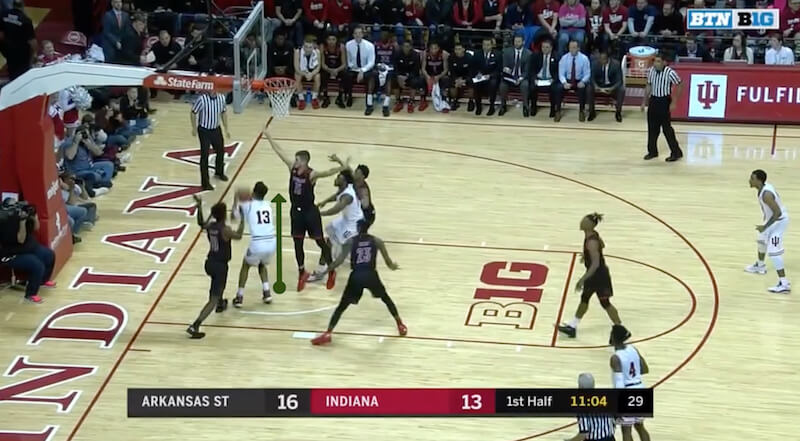 He does so and wraps around to score on the other side of the basket: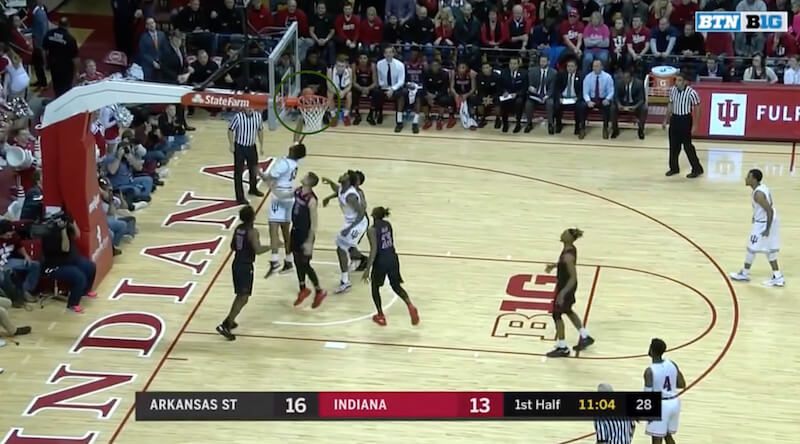 Morgan was fouled on the basket and completed the 3-point play. Strong work here by the junior to fight for position when he didn't have the initial advantage.
Video:
Continue to page 2 to see a Morgan lob on an inbounds play:
Filed to: Arkansas State Red Wolves, Juwan Morgan