Report: Big Ten coaches vote in favor of 20-game league schedule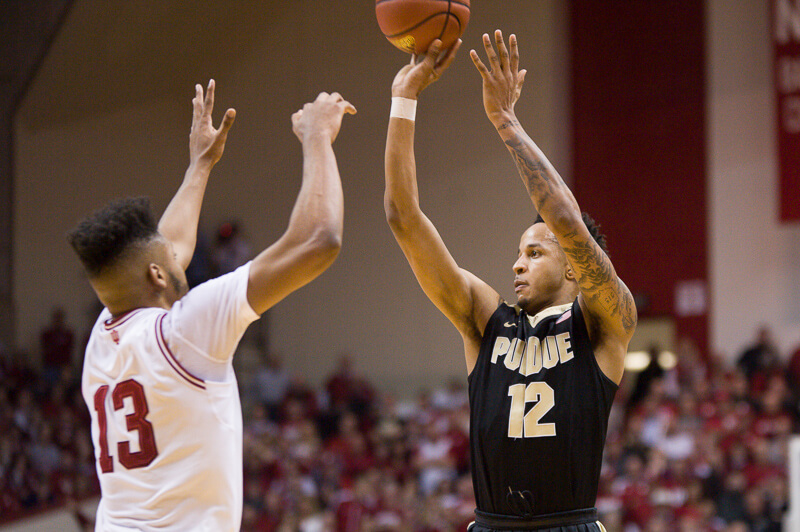 The Big Ten will move to a 20-game league schedule next season, according to Jon Rothstein of FanRag Sports.
Rothstein reported on Sunday, via sources, that a shift to a 20-game Big Ten schedule is expected to begin for the 2018-19 season.
The Big Ten schedule is currently 18 regular season games with teams playing five home-and-homes and eight single plays (four home/four away). That has been the format since the 2014-15 season, when the Big Ten added Maryland and Rutgers.
In a 20-game conference schedule, teams could play seven home-and-homes and then three single plays at home and three on the road. A larger conference schedule could also make the addition of protected conference rivalries, such as Indiana-Purdue or Michigan-Michigan State, easier to accommodate.
Indiana athletic director Fred Glass and Purdue athletic director Mike Bobinski have both voiced their support for the Hoosiers and Boilermakers to play twice every season in basketball.
A move to a 20-game schedule could have a major impact on non-conference scheduling as some programs could be less willing to schedule marquee games outside of league play.
Indiana already has three marquee non-conference league games confirmed for next season: North Carolina at Madison Square Garden, Louisville at Simon Skjodt Assembly Hall and Butler at Bankers Life Fieldhouse.
The Hoosiers will also play in the Big Ten-ACC Challenge and could also play in the Gavitt Tipoff Games against a Big East opponent. A three-year non-conference series with Arizona has also been discussed and could begin as early as the 2019-2020 season.
Filed to: Big Ten schedule