Around the Hall: Coaches weigh in on potential change to transfer rules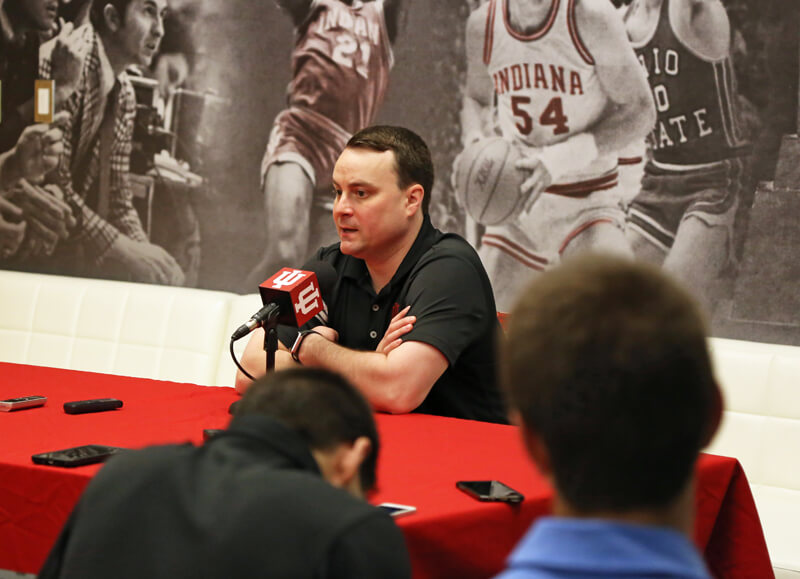 Around the Hall is recommended reading from the Inside the Hall staff.
College coaches, including Indiana's Archie Miller, have come out strong in opposition to potential transfer rules changes. Evan Daniels of Scout.com put together a column with his thoughts as well as input from coaches:
247 Sports' Andrew Slater had the initial story and the NCAA later confirmed with a release on their website: "An academic transfer standard for all students that would tie one-time immediate eligibility for competition after transfer to a set of academic benchmarks instead of to in what sport the student-athlete competes."

Let me make my stance on the issue clear: Allowing transfers to be immediately eligible would be detrimental to the sport. You can't convince me otherwise. It would be and create absolute, utter chaos.

"It would turn into one of the dirtiest recruiting periods that you've ever seen," Indiana coach Archie Miller told Scout.
Zach Osterman of The Indianapolis Star examines how the Archie (Miller) pizza was born in Bloomington:
The imported pepperoni gives it a classic feel, the still-seeded jalapeños a little bite. The fresh mushrooms? A nice finishing touch.

That's what you'll get on "The Archie," the newest specialty pie offered by popular Bloomington pizzeria Mother Bear's. A tribute to new Indiana University coach — and, it turns out, Mother Bear's enthusiast — Archie Miller, the pizza is cheesy, tangy and a reminder of just how quickly Miller appears to be fitting into his new surroundings.
Five-star New Albany guard Romeo Langford talked with USA Today about what drives him to continue to improve:
"Thinking about the outcome of what could happen if I continue to work hard. My ultimate goal is to make it to the NBA and when I'm in the gym and in games I just try and focus on working harder. Every play, every possession, every rep I just try and go harder because I know that pushing it more and more will put me in the best position to accomplish my goal one day."
Thousands of packages are arriving in Houston after Kelvin Sampson asked for help from around the country to aid those affected by Hurricane Harvey:
"We've gone from tennis shoes and T-shirts to diapers and phone chargers, toiletries, nice polos, sandals, shower shoes, all kinds of things," Sampson said. "We're not turning anything down. … We're fortunate enough that we've got a place to store our stuff, and over time, we'll get every item that comes into us, we'll get it to the right spot. Whether it's Rockport, Corpus Christi to the south, or Beaumont, Port Arthur, Lake Charles to the east, or the Woodlands area to the north, we've become adept at working with government agencies, state agencies, getting this stuff out to the right people. To do that, you've got to have a great staff. My staff has been unbelievable."
In what could end up being a precedent setting situation, LaVar Ball told ESPN.com that a signature shoe for his son, LaMelo, is more important than his future NCAA eligibility:
If having a signature shoe ultimately costs 16-year-old LaMelo Ball his NCAA eligibility, his father, LaVar Ball, isn't worried about it.

Given a choice between one or the other, LaVar said the priority is the shoe.

"He's going to have a shoe," LaVar said Saturday night during his son's 16th birthday party, held at an event space at the Chino Airport. "NCAA ain't going to tell me s—. Because they're not my boss. That's what they do, but they're not going to be like, 'Oh, LaVar, you can't bring that shoe out until we tell you.' What? Something that I'm doing for my family? That's mine? I'm not under no umbrella."
Filed to: Archie Miller, Kelvin Sampson, Romeo Langford