Grant Gelon transferring to State Fair Community College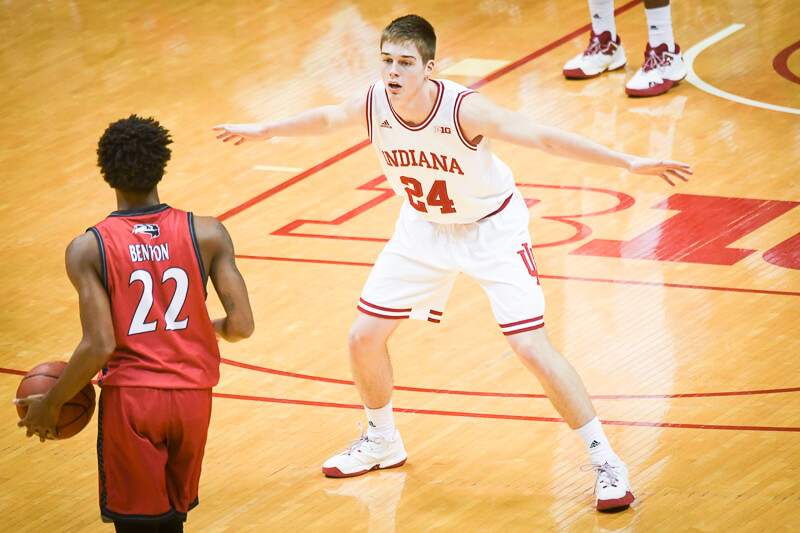 Former Indiana guard Grant Gelon will continue his career in the junior college ranks.
Gelon, a Crown Point native who played just 38 minutes last season for the Hoosiers as a freshman, is transferring to State Fair Community College in Sedalia, Missouri.
State Fair Community College assistant coach Adam Short tweeted the news this afternoon. Gelon was granted his release to transfer from Indiana in late May.
Gelon appeared in just 12 games last season for IU and averaged 1.8 points. He shot 60 percent on 3-pointers in 3.2 minutes per game.
The 6-foot-5 guard was an Indiana All-Star and was the first class of 2016 commitment for Tom Crean.
By playing next season at a junior college, he could sign with a Division I program next fall or spring and then have two years of eligibility remaining.
Filed to: Grant Gelon