2019 five-star forward Keion Brooks Jr. talks Indiana interest, recruiting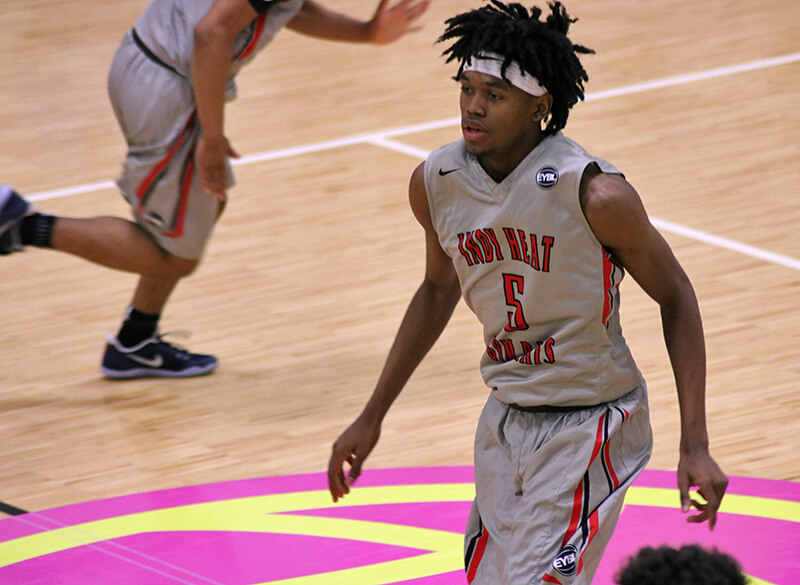 THOUSAND OAKS, Calif. – Five-star small forward Keion Brooks Jr. continued to show why he's Indiana's top-ranked player in the class of 2019 last weekend.
The 6-foot-8 wing from Fort Wayne finished the Nike EYBL regular season with averages of 18.2 points 6.8 rebounds (3.2 offensive), and 1.8 assists while shooting 49.5 percent from the floor.
"Playing up a grade, I've been able to compete," Brooks said. "Just going out and doing what I've been able to do ever since high school and making that translate."
Brooks has been consistent throughout the four sessions, reaching double-figures scoring in all but two games. Brooks also showed improvement as the circuit went on, especially with his ball handling and defending.
"I've been working on my ball handling a lot, being able to attack defenders off the dribble," Brooks said. "Also, being able to defend guys that have the same skill set as me, and getting in the weight room and trying to get stronger."
In the penultimate regular season game for Brooks' Spiece Indy Heat, the wing scored 22 points on 9-for-13 shooting to go along with eight rebounds and six assists. For much of the game, Brooks was matched up against class of 2018 wing Louis King, who is ranked in the top-30 of his class by 247sports.
"I pay attention to it," Brooks said of facing off against highly touted players like King. "It doesn't really consume me, but I know who I'm matched up with. I try to dominate my matchup every time I go out there."
As for his recruitment, Brooks, still a sophomore in high school, is taking his time. Some of the schools Brooks says are pursuing him hardest include Michigan State, Purdue, Iowa, Butler, UCLA, Arizona, Kansas and Indiana.
Brooks says his relationship with Indiana has improved since Archie Miller took over the program. Brooks father, Brooks Sr., played at Wright State while now-assistant Ed Schilling was coaching there.
"It's gotten a lot better since Archie Miller came in," Brooks said. "He's been trying to get to as many games as possible, try to stay in contact as much as he can. I really like the way Indiana is handling things."
Before Brooks enrolls in school in the fall of 2019, he has several goals he'd like to accomplish back in Fort Wayne.
"I want to win a state championship," Brooks said. "Came close last year, lost by three in the title game. I just want to keep getting better and hopefully can get that state title."
Filed to: Keion Brooks Jr.