How will Indiana's non-conference scheduling philosophy change under Archie Miller?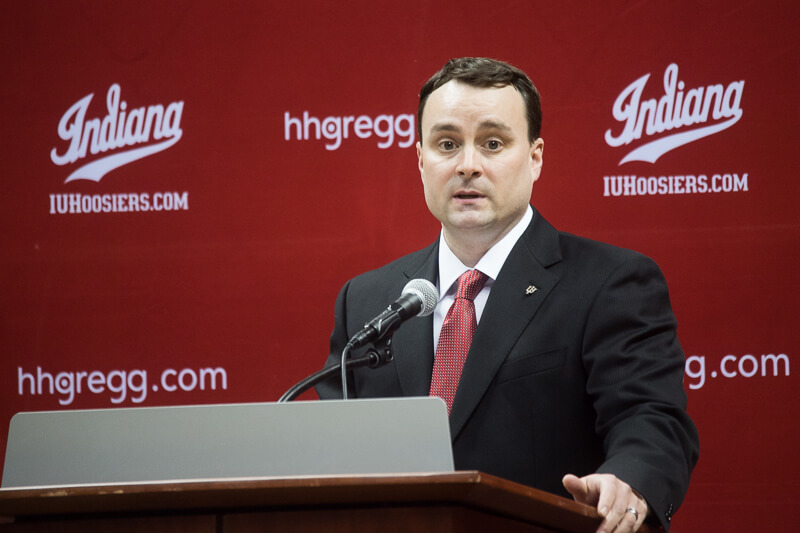 One legitimate criticism of Tom Crean during his tenure in Bloomington was the program's non-conference scheduling.
In 2015-16, Indiana won the Big Ten title outright by two games, but only earned a No. 5 seed in the NCAA tournament. The lackluster non-conference schedule certainly played a part. According to Ken Pomeroy's rankings, IU's non-conference slate for 2015-16 ranked just 160th nationally and the RPI ranked IU's non-conference schedule 208th.
Here's a look at IU's non-conference strength of schedule for the last six seasons, according to Pomeroy and the RPI: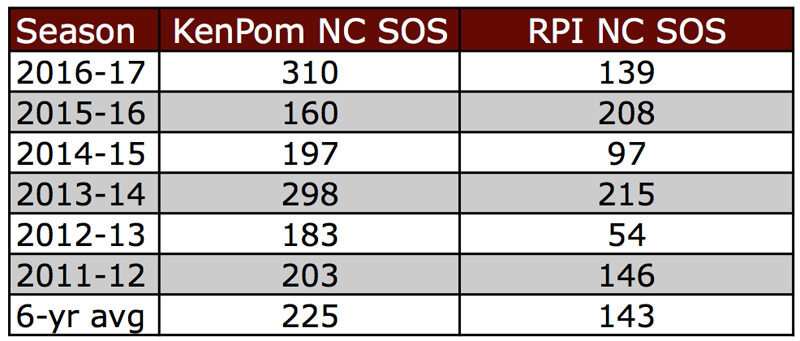 There are plenty of problems with these numbers beyond the tournament seeding implications.
First, repeatedly scheduling low major opponents for guaranteed blowout games doesn't challenge a team leading into Big Ten play. This past season, Indiana played eight teams who finished 211th or worse in Ken Pomeroy's final rankings in the non-conference. Five of those teams finished 289th or worse.
Yes, Indiana had the talent to beat anyone in the country and proved that in knocking off Kansas and North Carolina. But between the North Carolina and Butler games, Indiana wasn't challenged at all with SIU Edwardsville, Southeast Missouri State and Houston Baptist. And after the Butler loss, IU played Delaware State and Austin Peay leading into the Big Ten opener against Nebraska.
The second problem is season ticket holders are paying for glorified scrimmages for a significant portion of their spend. The Big Ten schedule is always excellent and that isn't changing. But in the non-conference, Indiana routinely scheduled for wins in recent seasons. This past season, the only team that came to Assembly Hall that ended up in the postseason was North Carolina. And that game was mandated by the conference as part of the ACC-Big Ten Challenge.
One of the first questions Archie Miller took in his press conference on Monday was regarding non-conference schedule. And he didn't hesitate when asked how he'll approach the issue.
"The non-conference scheduling component is probably the second most important thing you do as a coach other than recruit," Miller said. "Here at Indiana University, non-conference scheduling is about finding a way to put yourself in a great position in terms of seeding. You know, you have to be the master of creating a non-conference schedule that, one, creates great excitement with your fans; two, challenges you at the highest level as you enter the Big Ten; and three, puts you in a non-conference résumé that stacks up with the best teams in college basketball. That's what will be our goal."
Looking at what Miller did at Dayton with his schedule, those words aren't hollow: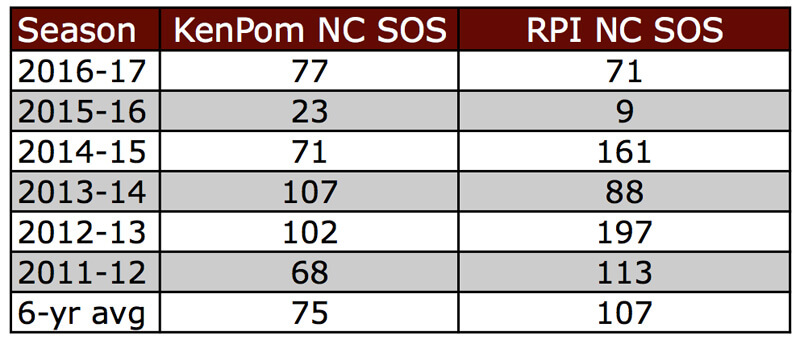 This past season, the Flyers played four non-conference home games against NCAA tournament teams – St. Mary's, Winthrop, East Tennessee State and Vanderbilt. Dayton also played at Alabama and against Nebraska on a neutral floor. The Flyers played just one sub-300 KenPom team.
Miller might not need to be as aggressive at Indiana as he was at Dayton because of the increased strength of the conference, but look for him to take a similar approach in Bloomington.
His brother Sean, the head coach at Arizona, routinely puts together a non-conference schedule that ranks in the top 100 of the KenPom rankings. In four of the last six seasons, Arizona's non-conference slate was ranked 73rd or higher according to Pomeroy.
For Indiana fans, who pay the same price per ticket regardless of the opponent, a change in scheduling philosophy will be welcomed with open arms.
Filed to: Archie Miller