Around the Hall: The coaching search rolls along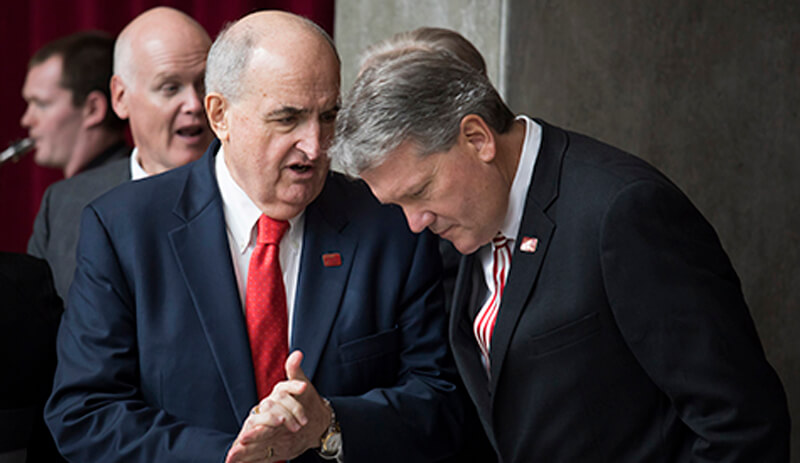 Around the Hall is recommended reading from the Inside the Hall staff.
Mike DeCourcy of The Sporting News lays out the criteria he believes should be most important in Indiana's coaching search:
In the summer of 2000, North Carolina found itself in the market for a new basketball coach upon the sudden retirement of Bill Guthridge. When Roy Williams declined because he was not ready to leave Kansas, the search became frantic because there was no other Carolina alum who appeared to be ideally suited to the job and the Tar Heel hierarchy prioritized "keeping it in the family." The administration settled on Matt Doherty, who had spent one season as head coach at Notre Dame.

He was not the best coach Carolina could have landed. They could have had just about anyone they wanted. UNC fired Doherty three years later.

There is a lesson in this for the Indiana Hoosiers.
Rick Bozich of WDRB.com writes that IU should hire the best coach available, regardless of alma mater:
John Wooden won 10 NCAA titles at UCLA. He grew up a three-point shot from Bloomington (in Martinsville) before starring at Purdue.

Mike Krzyzewskl is a Chicago kid who has taken the basketball knowledge he learned at West Point to rule the college game the last three decades at Duke.

Dean Smith went from Kansas to North Carolina. Rick Pitino played at UMass before coaching at Kentucky and Louisville. John Calipari from Clarion State to his three college stops.

Heard enough?
Zach Osterman of The Indianapolis Stars examines the pros and cons of potential coaching candidates, including Steve Alford:
Pros: He's Steve Alford, for starters. Indiana might not have had a more beloved player, during his playing career, than the New Castle native. He has more than two decades worth of coaching experience, turned UCLA into a Final Four contender this year, has multiple conference tournament titles (something IU has never won) on his resume and snuck Kris Wilkes out of the state. The Bruins are an elite offensive team and, should they beat Kentucky this weekend, they'll be favorites for a Final Four berth.

Cons: Sections of IU's fan base seem to have soured quickly on the Alford connections that have surfaced since Crean's firing. There's the fact that he left Iowa after eight years with a losing Big Ten record. The Pierre Pierce saga understandably looms over him. He's never won a regular-season Power Five conference title, or advanced past the Sweet 16 (something that could soon change). To put it more plainly: Alford has been a head coach for 26 years. If he was meant to be Indiana's coach, why is it only happening now?
Indiana donor Bart Kaufman spoke to The Indiana Daily Student about the decision to move on from Tom Crean:
"But clearly from the standpoint of being enough time, I think nine years was a fair test," Kaufman said. "I think the biggest concern that I had was — as any other fans — was the inconsistencies in his program where he was not able to maintain sustained ?excellence."

He said he was disappointed that none of the top recruits from the state of Indiana chose to sign with IU. Most notably in the 2017 class, Crean lost out on top talents Kris Wilkes and Paul Scruggs, both of whom grew up in Indiana but will leave the state to play college ball at UCLA and Xavier, respectively. Kaufman characterized the program as being on a downslope compared to other schools.

"Clearly, when they lose like they did this year — yeah, I'm disappointed," Kaufman said. "My concern was the kids didn't seem to get any better, and he didn't have kids coming in."
Terry Hutchens of CHNI writes that, one week into the coaching search, nobody really knows what's going to happen:
Steve Alford. Tony Bennett. Billy Donovan. Archie Miller. Dane Fife.

The list goes on and on.

And the only thing we really know in the seven days since Tom Crean was fired as the Indiana University basketball coach is that nobody really knows.

People can say that they know, but they don't. There is a small inner circle here that has a good idea, and I can tell you for certain that they aren't out there blabbing to the cleaning lady or the grocery clerk or all of the other people that claim to have inside information regarding the Indiana basketball search.
Filed to: Coaching search