Names to know: IU basketball coaching search big board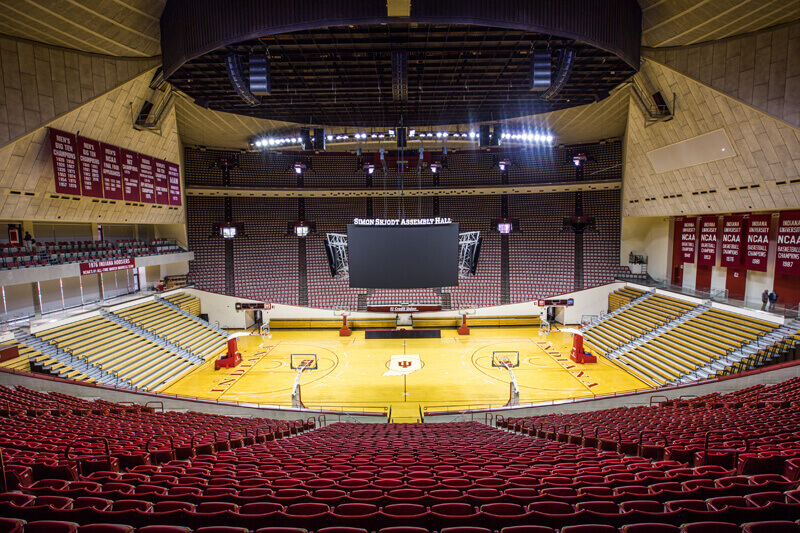 Tom Crean is out after nine seasons at the helm in Bloomington, which means a coaching search is underway for the 29th coach in program history.
Inside the Hall will have complete coverage of the search over the coming days and weeks, but here's our first look at some potential candidates for the opening.
(Editor's Note: This list is in no particular order and is an attempt at a comprehensive list of potential candidates for the position. Inclusion of a candidate on this list does not imply interest in the position from the candidate nor does it imply that Indiana would be interested in the potential candidate. All photos via Getty Images.)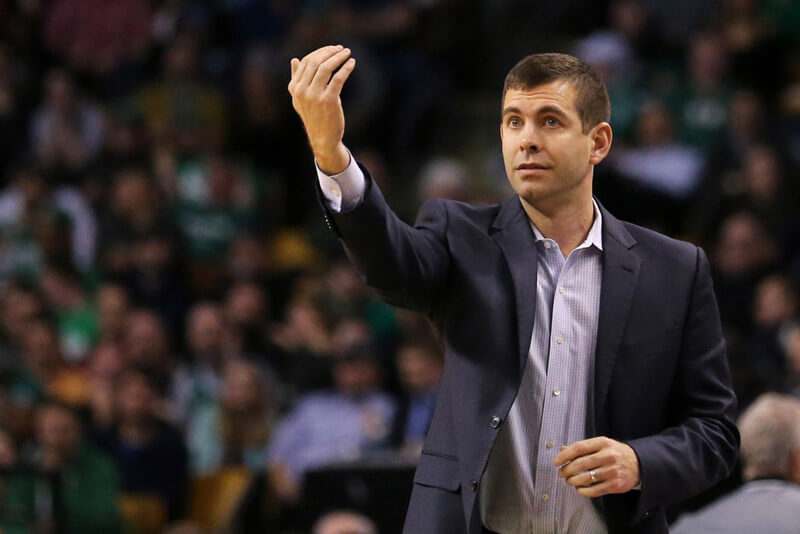 Brad Stevens, Boston Celtics
Stevens is happy in Boston. With the help of Danny Ainge, he's building the Celtics into one of the top teams in the association. With young assets on the roster and a likely top 3 pick in June's NBA draft via Brooklyn, it may not be long before Stevens is coaching in the NBA Finals. He may also be an option to take over coaching the Olympic team after Gregg Popovich. But his name is one that has always come up in Bloomington for many reasons. First, he's an Indiana native. Second, he took Butler to two straight national championship games. And he's one of the best minds in basketball, period. There's no doubt that Stevens would be successful in Bloomington, but he's not a realistic get for Indiana. He is, however, one of the few names out there who would have universal approval from Indiana fans.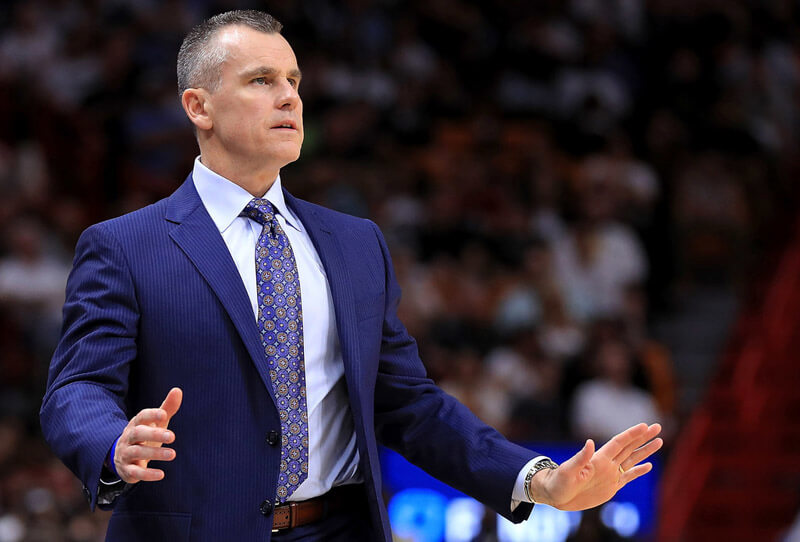 Billy Donovan, Oklahoma City Thunder
Donovan won NCAA titles at Florida in 2006 and 2007 and flirted with the Orlando Magic in the summer of 2007 before making the move to Oklahoma City after the 2014-2015 season. A Rick Pitino protege, his work at Florida was incredible. He won two titles, four regional championships, four SEC tournament titles and six SEC regular season titles at a football school. He was also SEC coach of the year three times. A major reason why Donovan took the job in Oklahoma City was the chance to coach Kevin Durant and Russell Westbrook. Durant is now in Golden State and while the Thunder are still a playoff team in the Western Conference, they aren't a serious contender to win a title. If Donovan has an itch to get back into the college game, Indiana is the best job available and he would make the Hoosiers a consistent national power in short order.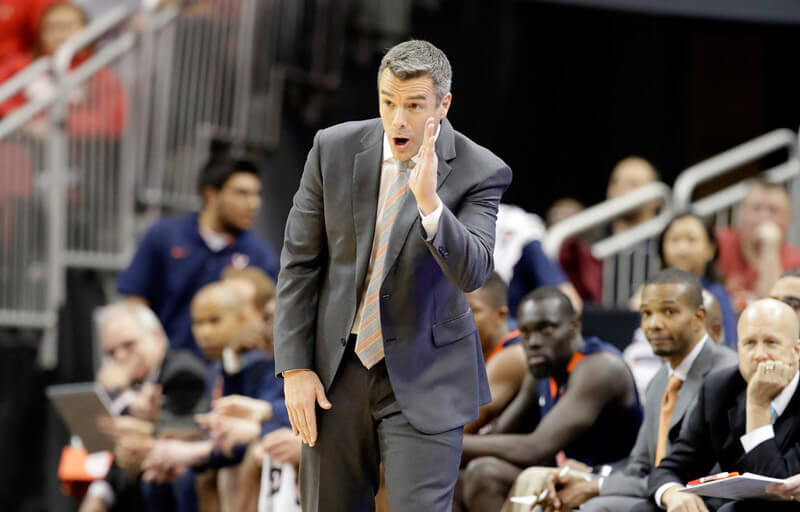 Tony Bennett, Virginia
Bennett won Associated Press national coach of the Year in 2007 at Washington State and was mentioned in the spring of 2008 as a potential candidate in Bloomington prior to the hiring of Crean. He reportedly rejected the job and went to Virginia in 2009, where he's built that program into one of the ACC's powers. How good has Virginia been under Bennett? Last season, the Cavaliers were a No. 1 seed that fell to Syracuse in the Elite Eight. He's won two regular season conference crowns. And he routinely has one of the nation's top defensive teams, according to Ken Pomeroy's adjusted defensive efficiency numbers. Bennett's sister, Kathi, was fired as the women's coach at Indiana, in 2005. Would that affect his interest in the job? It's hard to know. He earns a reported $2.1 million per season in Charlottesville.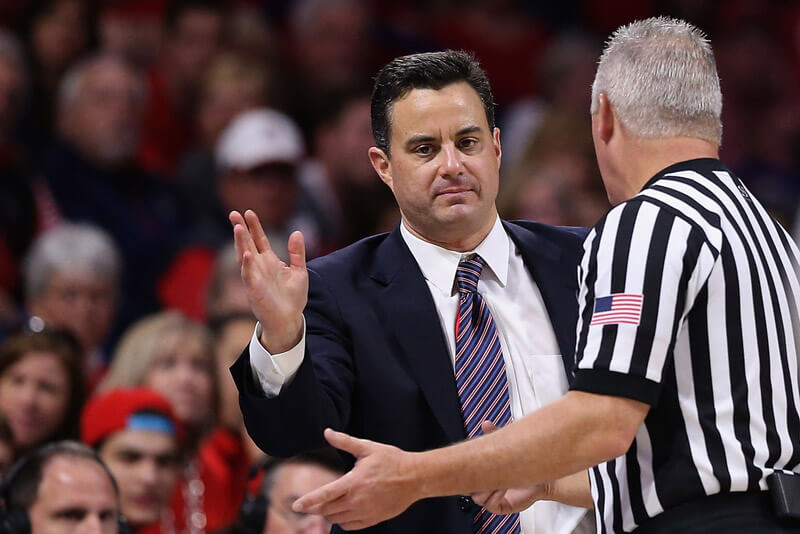 Sean Miller, Arizona
Miller has built Arizona, which struggled in Lute Olsen's final seasons at the helm, into one of the nation's best programs. The Pennsylvania native won the Atlantic 10 three times at Xavier and has three Pac-12 titles at Arizona. He's also one of the nation's best recruiters who consistently brings top 10 classes to Tucson. It's only a matter of time before Miller breaks through and takes Arizona to the Final Four. He agreed to a contract extension in early February, but the details of what he's actually earning aren't entirely clear. Miller has turned down opportunities to leave Arizona in the past, but would Indiana be a job he'd consider?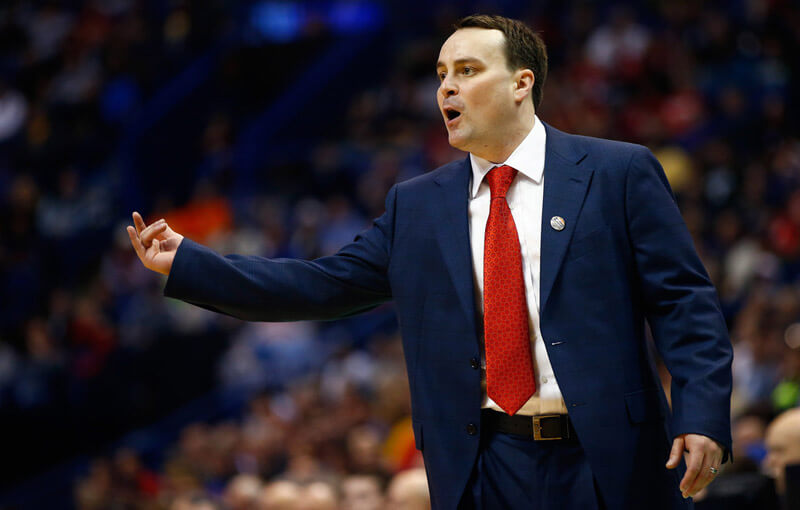 Archie Miller, Dayton
Miller, 38, is one of the best young coaches in college basketball. Under his leadership, Dayton is headed to the NCAA tournament for the fourth straight season. He guided Dayton to the Elite Eight in 2014 and spent time as an assistant at Ohio State (2007-2009), so he's familiar with the Big Ten. This season, Dayton won the outright Atlantic 10 regular season crown. The job at his alma mater, North Carolina State, is also open, but most reports suggest that he won't take the job despite being the Wolfpack's top target. If Indiana's going to go with a young, up-and-coming coach, it's hard to argue the upside with Miller and he seems destined for a top tier job.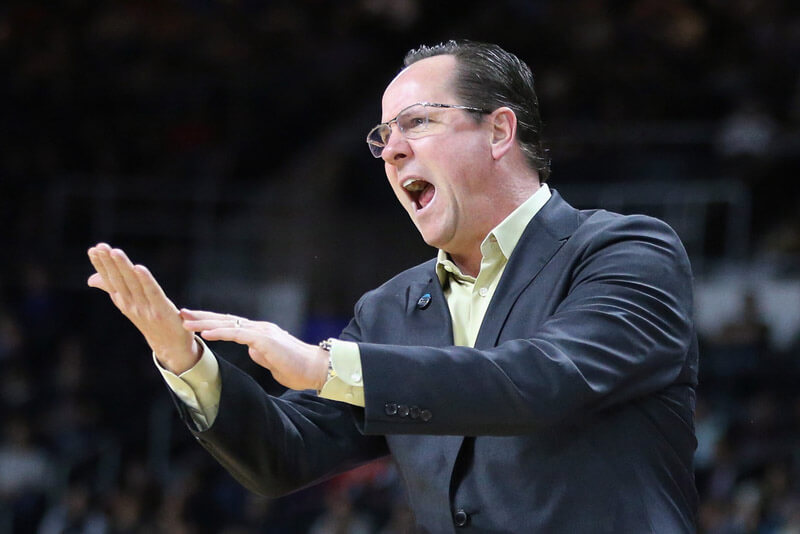 Gregg Marshall, Wichita State
The 54-year old Marshall built a winner at Winthrop and he's done the same thing in 10 seasons at Wichita State. The Shockers went to the 2013 Final Four and then finished the 2013-14 season with a 35-1 record before falling to Kentucky, 78-76, in the second round of the NCAA tournament. His name seems to surface each spring once the coaching carousel begins, but he's stayed in Wichita. Why? He's compensated well (reportedly $3.3 million annually), he dominates the Missouri Valley Conference and he's proven that he can compete nationally and make deep tournament runs. Defensively, Marshall is one of the best coaches in the country as Wichita State finished with the No. 1 defense in the country according to Ken Pomeroy.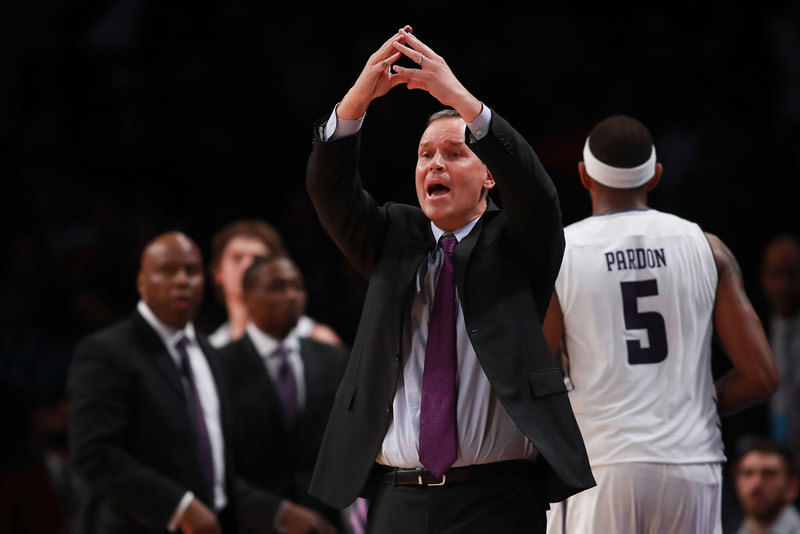 Chris Collins, Northwestern
Northwestern is in this year's NCAA tournament, which tells you everything you need to know about Collins. He's capable of building a winning program. The son of Doug Collins and a long time assistant to Mike Krzyzewski, he has experience recruiting at the highest level of college basketball and he reeled in plenty of five-star recruits in his time at Durham. In Evanston, he won 20 games in his third season at the helm. This season, he has the Wildcats in the NCAA tournament for the first time in program history. Collins is only 42, so like Miller, he's regarded as one of the best young coaches in the game. It would be rare for a coach to switch jobs within the conference, but a chance to lead a program with the prestige of Indiana might be difficult for Collins to pass up.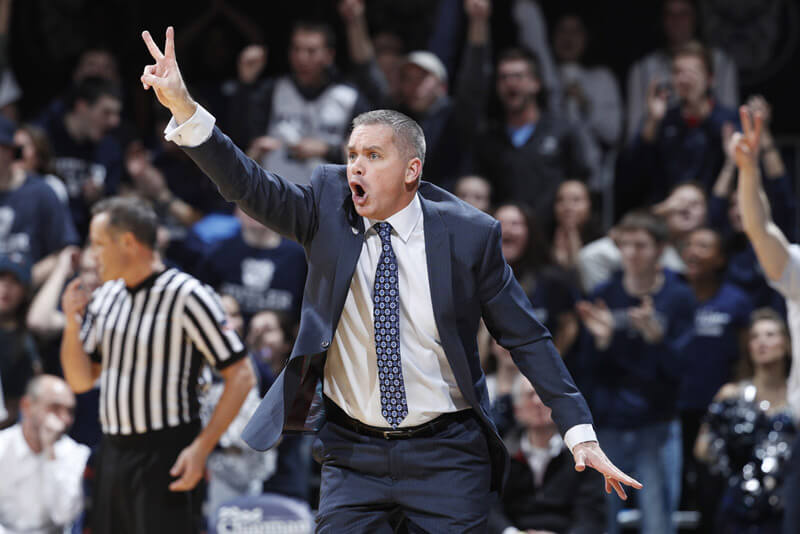 Chris Holtmann, Butler
A native of Nicholasville, Kentucky who played at Taylor University, Holtmann should be in the mix for national coach of the year this season at Butler. He took over for Brandon Miller in the October of 2014 on an interim basis and was named the permanent head coach in January 2015. Before coming to Butler as an assistant coach, Holtmann spent three seasons at Gardner-Webb and was named Big South coach of the year in 2013. His name has come up with other openings, but his situation at Butler is a very good one. The program has high expectations, but given the foundation built before him under Brad Stevens, Butler is a program that can compete nationally. The Bulldogs are now in the Big East, enjoy great fan support and have a great facility in Hinkle Fieldhouse. The question is: Would Holtmann turn down big money if it's offered to leave Butler? As good as that job is, the compensation isn't nearly what a top 15 job would pay.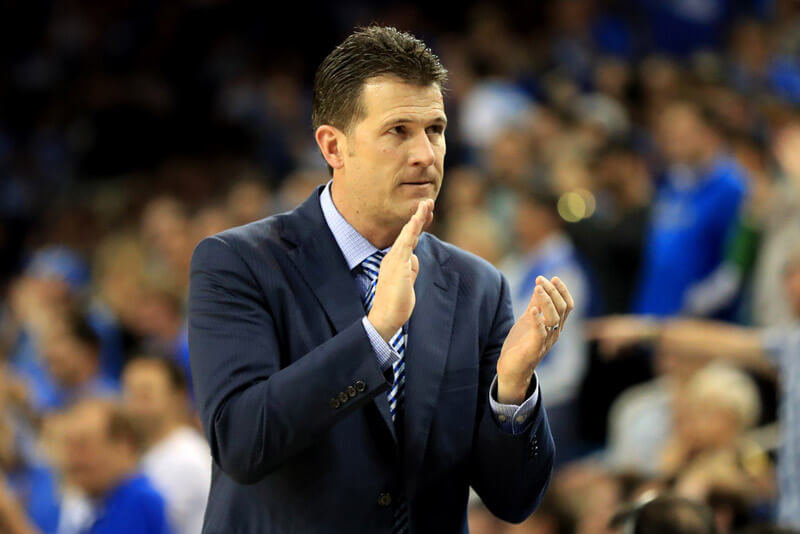 Steve Alford, UCLA
If you're in the "get an Indiana guy" camp, Alford is likely near the top of your list. After being let go at Iowa, he's resurrected his coaching career at New Mexico and UCLA. At New Mexico, he was the Mountain West coach of the year three times and won four regular season titles. At UCLA, he reached the Sweet Sixteen in each of his first two seasons before finishing just 15-17 last season. He's rebounded very well from that down season and has the Bruins positioned as a legitimate Final Four contender this season. Alford is recruiting very well in Westwood, but will he ever be fully embraced by UCLA fans? If he doesn't believe that he will, would he make a play for the IU job? A massive buyout could also complicate his potential candidacy.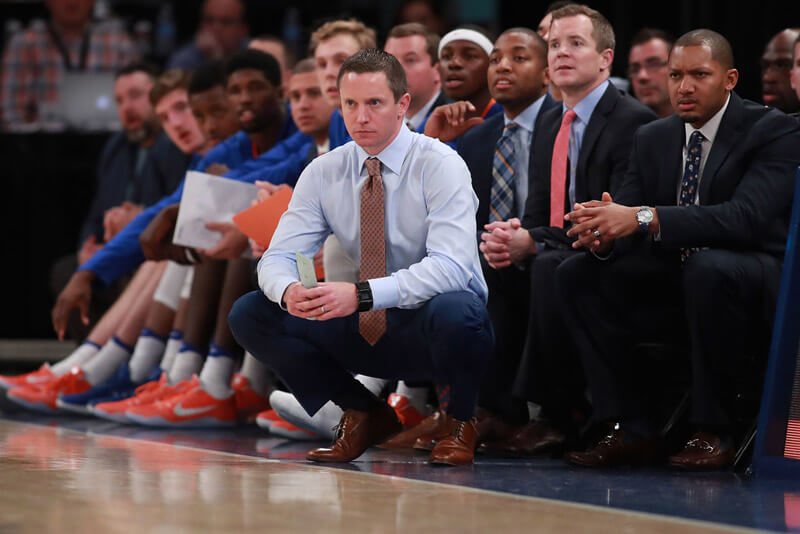 Mike White, Florida
White, Donovan's successor at Florida, is another up and coming young coach who is likely to be in demand in the coming years. White, who played at Ole Miss, is only 39 and came to Florida in 2015 after spending four seasons at Louisiana Tech. Florida played in the NIT in White's first season, but the Gators are back in the NCAA tournament this season and are a threat to make a deep run. White doesn't have any connections to the Midwest and is still unproven over a long period of time as a head coach, but there's plenty to like about his future.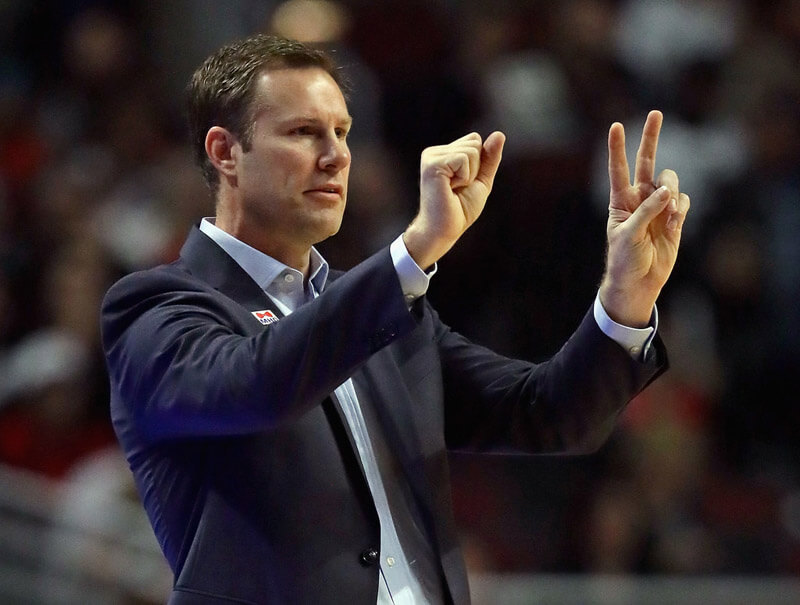 Fred Hoiberg, Chicago Bulls
Hoiberg was the Mayor at Iowa State, but things haven't been as smooth in Chicago. The Bulls aren't a sure thing to make the playoffs and there's been some speculation that Hoiberg could be on his way out. If so, would he be interested in coming back to college right away? His record in Ames was strong, although his defensive track record is somewhat similar to that of Crean's. Hoiberg won the Big 12 tournament twice at Iowa State and was the league's coach of the year in 2012. He also had some strong recruiting classes, but also relied heavily on transfers, which probably wouldn't work in Bloomington. Still, his midwest ties and NBA background could make him an appealing candidate if he were to become available.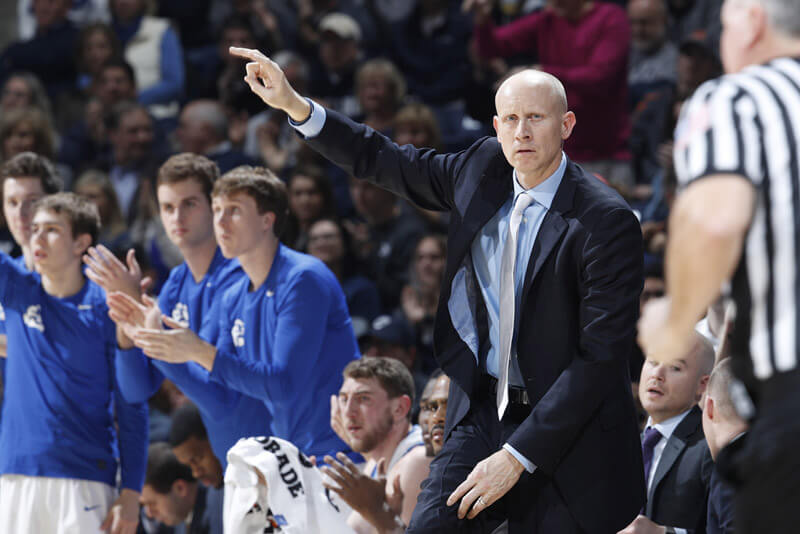 Chris Mack, Xavier
Mack's name was mentioned as a possibility by Pete Thamel of Sports Illustrated on Feb. 23. He played collegiately at Evansville and Xavier, where he's been the head coach since 2009. Mack has compiled a 7-6 NCAA tournament record and has done a solid job recruiting in the state with Trevon Bluiett and Paul Scruggs among the notable Indiana kids who have signed with the Musketeers. He was the Atlantic 10 coach of the year in 2011 and won the Henry Iba Award for national coach of the year in 2016. Mack seems entrenched at Xavier, so it would take a special opportunity to pry him loose.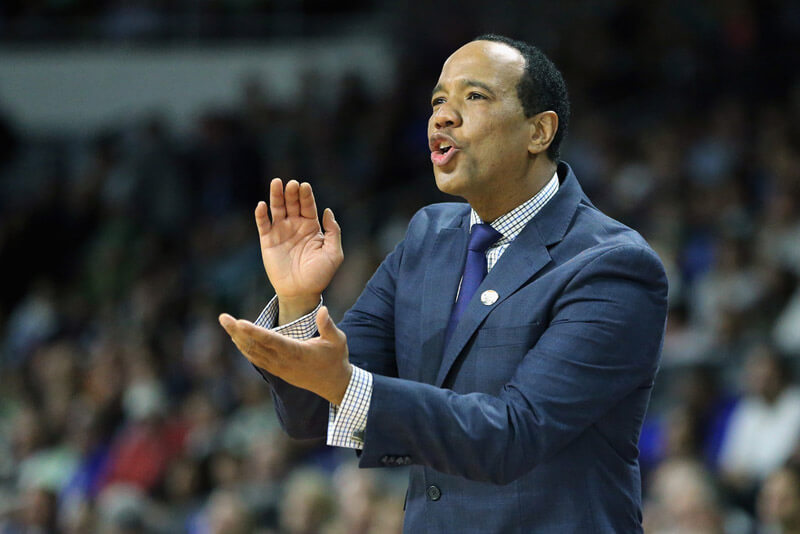 Kevin Keatts, UNC-Wilmington
Keatts was on Louisville's staff for the 2013 national championship run and prior to that, he was the coach at Hargrave Military Academy. The 44-year old took the UNC-Wilmington job in 2014 and has the Seahawks soaring. In his second season, Keatts led UNC-Wilmington to a 25-8 record and an NCAA tournament berth and they're once again in the tournament this season. That quick turnaround — UNC-Wilmington was 42-80 in four seasons before his arrival — has Keatts on the list as a potential candidate for several openings this spring.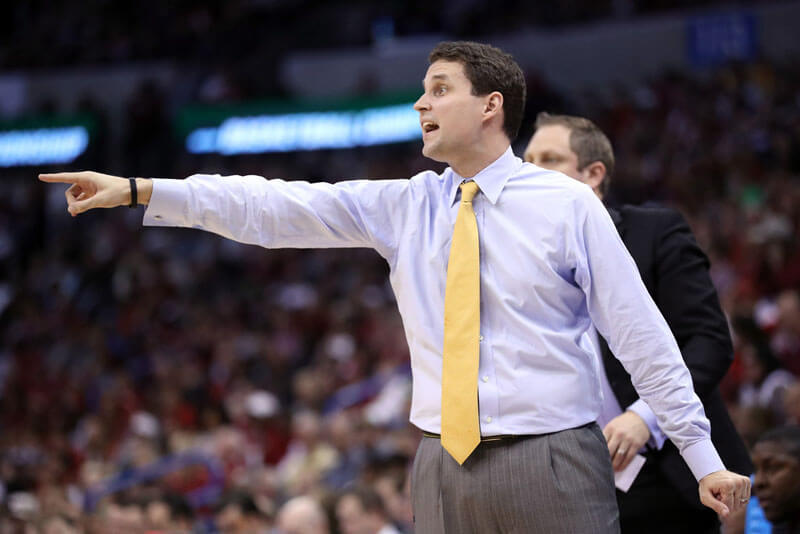 Will Wade, VCU
The 34-year old Wade is one of the youngest coaches in college basketball, but he's been impressive in stops at Chattanooga and VCU. He began his career as the director of operations at Clemson before taking an assistant position at Harvard. From there, Wade became an assistant at VCU under Shaka Smart and then was hired at Chattanooga. In two seasons, Wade led the Mocs to a 40-25 record and once Smart departed for Texas, the Rams hired Wade. He led VCU to the second round of the NCAA tournament in 2016 and has VCU dancing again this season. Wade is expected to be a popular name this spring as the coaching carousel heats up.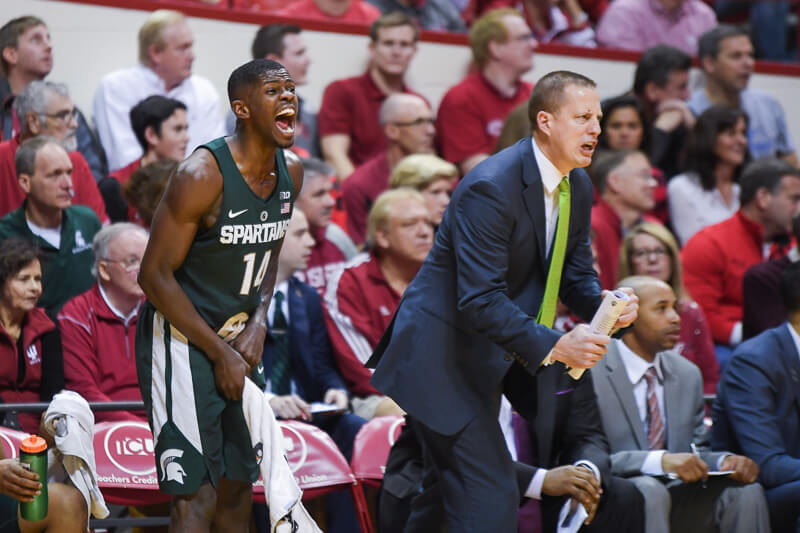 Dane Fife, Michigan State
One of the heroes of Indiana's 2002 national runner-up team, Fife was the coach at IPFW for six seasons before moving to Michigan State to work under Tom Izzo as an assistant coach in 2011. He's only 37, knows the Big Ten and midwest well and obviously has Indiana ties as he played for four seasons in Bloomington for Bob Knight and Mike Davis. He would also be well received by Hoosier fans, but some may also question if he's ready for a job like Indiana. However, he's currently learning from a Hall of Famer in Izzo, has recruited the state of Indiana successfully in East Lansing and will be in line for a job sooner rather than later.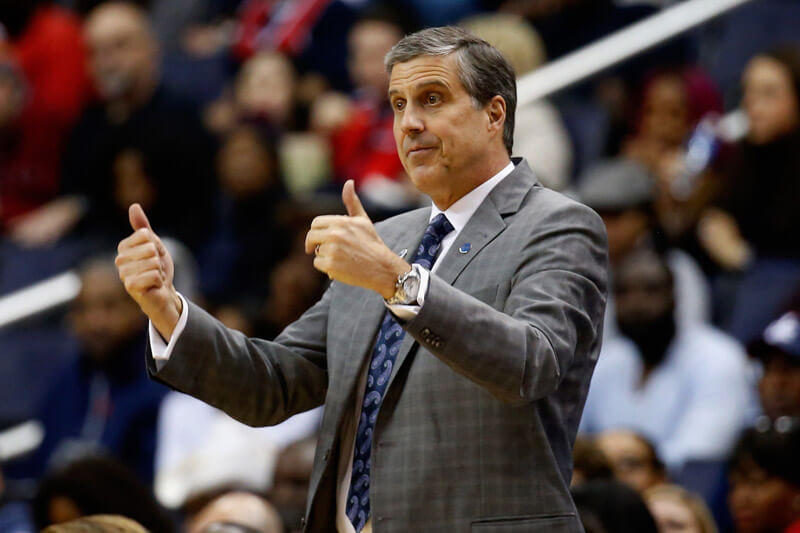 Randy Wittman
Wittman, a member of Indiana's 1981 national championship team, was fired by the Washington Wizards last April after missing the playoffs. Prior to that, he guided the Wizards to consecutive second round appearances. He's spent his entire coaching career in the NBA with head coaching stops in Cleveland, Minnesota and Washington and assistant coaching stops in Indiana, Dallas, Minnesota, Orlando and Washington. The question here is: Can he recruit? He's never done it, which really hurts his candidacy. Wittman would obviously have some support among those who believe the program needs a former player at the helm, but seems like a reach that he's never led a college program.
Filed to: Coaching search