In Indiana's blowout victory against Iowa on Thursday night in the Big Ten Tournament, James Blackmon Jr. had one of his better all around games as a Hoosier.
The junior turned it up in the second half both before and during the stretch Indiana built its lead en route to the blowout.
We'll take a look at a variety of ways Blackmon Jr. impacted the ball game in the latest edition of Film Session:
On the defensive end, Blackmon Jr. is tasked with Cordell Pemsl on the right block after an entry pass from Jordan Bohannon: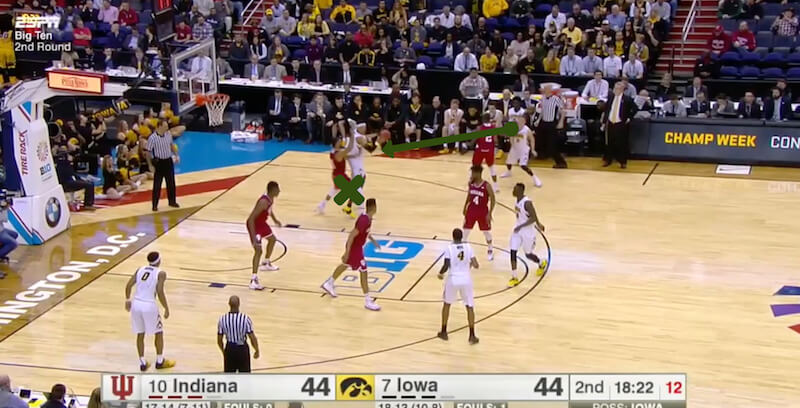 Blackmon Jr. holds his ground and leads Pemsl into Thomas Bryant. Bryant blocks his shot, one of his five on the evening: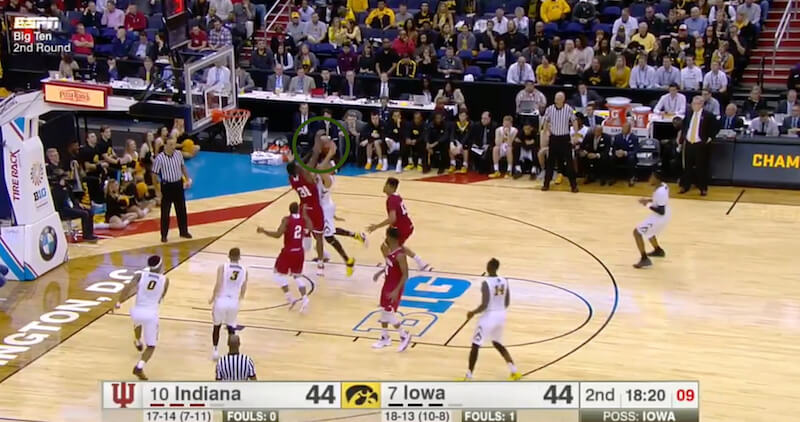 Josh Newkirk comes up with the ball after the block: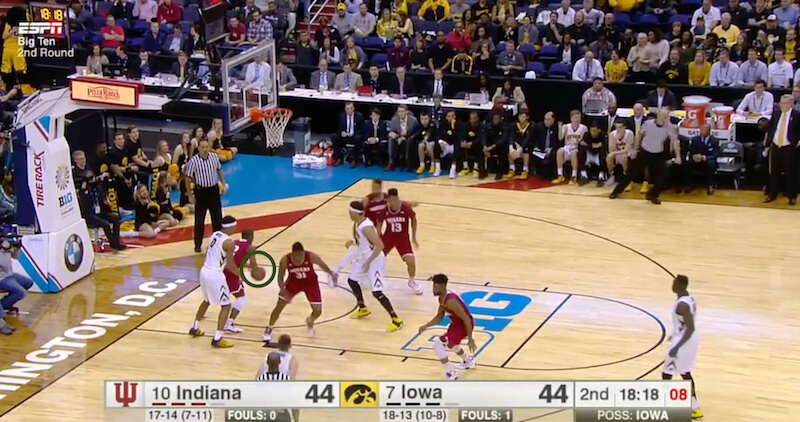 Newkirk streaks down the court and he's got Blackmon Jr. up ahead as he approaches the left wing. Isaiah Moss is within distance on the left wing ahead of Blackmon Jr.: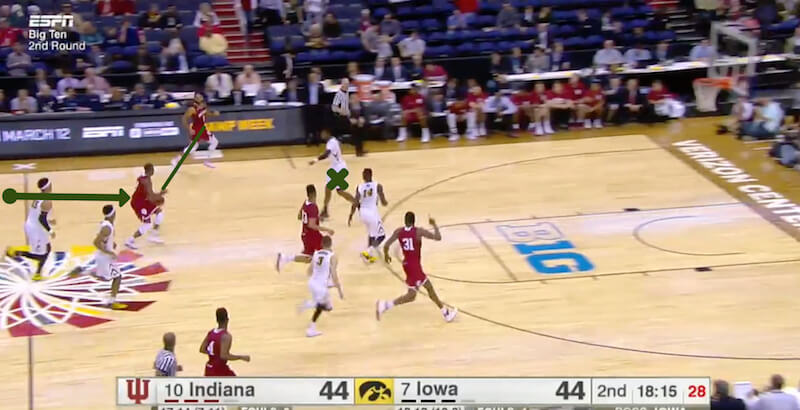 Blackmon Jr. catches and sets up well beyond the 3-point line, which gives him some space from Moss: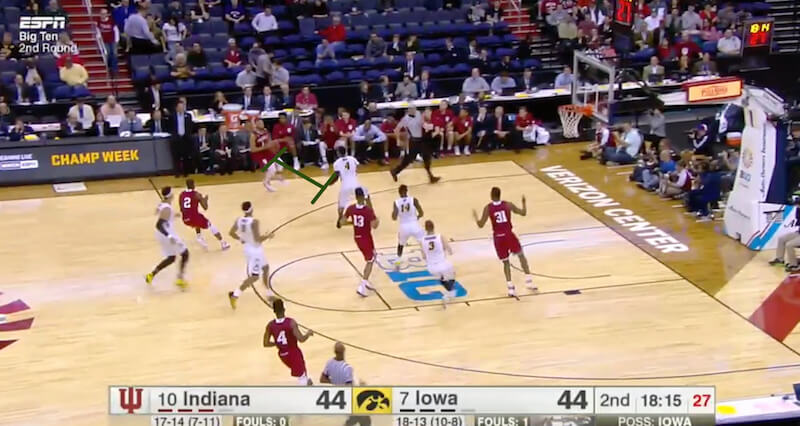 He rises from deep and knocks down the triple with Moss still on the ground: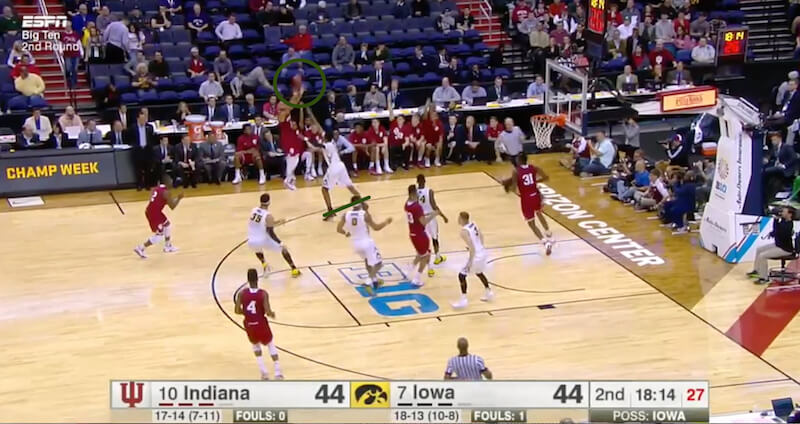 Nice D from Blackmon Jr. followed by hustle to find his shot on the break.
Filed to: Iowa Hawkeyes, James Blackmon Jr.