Basketball Hall of Fame to induct Scott May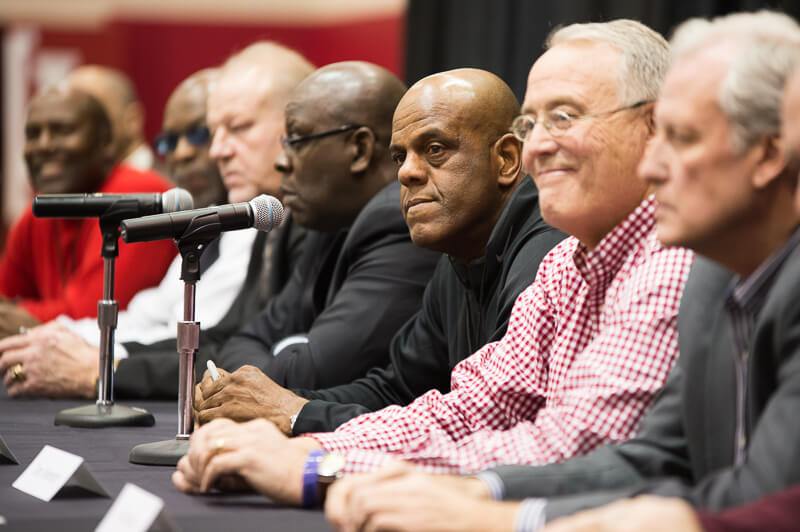 In a press release sent out Wednesday morning, it was announced former Indiana standout Scott May will be inducted into the National Collegiate Basketball Hall of Fame on Sunday, Nov. 19.
May will be inducted alongside Tim Duncan (Wake Forest), Cleo Hill (Winston-Salem State), Rick Mount (Purdue), Paul Silas (Creighton), John Stockton (Gonzaga), Jay Williams (Duke) and coach Bo Ryan (Wisconsin, Milwaukee and Wisconsin-Platteville).
The leader of one of college basketball's all-time great teams, Scott May was a standout at Indiana from 1972 to 1976 under fellow Hall of Famer Bob Knight. His 1975-76 national champion Hoosier squad finished the year 32-0, and remains the most recent Division I program to complete an undefeated season. He was the NABC, Naismith, AP, Helms Foundation, Rupp and Sporting News National Player of the Year in 1976, and a consensus All-American in 1975 and 1976. May ended his IU career with 1,593 points, and went on to play seven seasons in the NBA after being drafted second overall in 1976 by the Chicago Bulls.

May joins Branch McCracken (2006), Bob Knight (2006), Isiah Thomas (2006) and Quinn Buckner (2015) as former IU players or coaches that are in the National Collegiate Basketball Hall of Fame.
May recently returned to Assembly Hall for a celebration of the 1976 national championship team on Jan. 5, 2016.
Filed to: Scott May