Inside the Hall's 2017 Big Ten tournament preview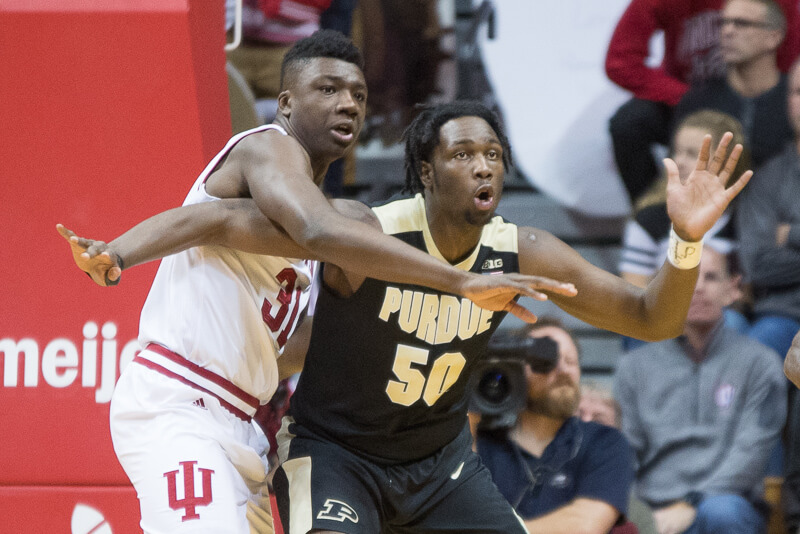 We'll have our traditional what to expect series previewing Iowa later in the week, but first up, Inside the Hall previews the Big Ten Tournament as a whole. The event tips off on Wednesday afternoon:
2017 Big Ten Tournament bracket
Location: Washington, D.C. (Verizon Center)
Dates: March 8-12
Teams with a bye to Thursday: Illinois, Michigan, Michigan State, Indiana, Iowa, Northwestern
Teams with a double bye to Friday: Purdue, Minnesota, Wisconsin, Maryland
Television: BTN, ESPN, ESPN2, CBS
Most friendly path to Sunday: Wisconsin. The Badgers have struggled in recent weeks, but are coming off an impressive 66-49 beatdown of Minnesota on Sunday. Looking at the four teams with a double bye, it's hard not to look at Wisconsin's Friday matchup as the most favorable. Purdue is going to get Michigan or Illinois. The Wolverines have been red hot as of late and if Illinois advances, it will be desperate for a win. Minnesota's Friday opponent will likely be Michigan State. And Tom Izzo typically owns the Big Ten tournament. Maryland, the No. 3 seed, will play Rutgers, Northwestern or Ohio State on Friday. Wisconsin, meanwhile, gets Indiana or Iowa on Friday. Wisconsin already beat the Hoosiers twice and just lost to Iowa, which would give the Badgers extra motivation in a rematch. Wisconsin is also the most experienced team in the event with Zak Showalter, Nigel Hayes and Bronson Koenig playing in their fourth Big Ten tournament.
Most intriguing Thursday matchups: Michigan-Illinois and Iowa-Indiana. Michigan has already punched its NCAA tournament ticket, but Illinois might be able to get back into the conversation with a win over the Wolverines. That would also earn the Illini a shot at Purdue on Friday. Win that and Malcolm Hill might see the NCAA tournament for the first time. In the bottom half of the bracket, it might be time to ask this question: Is Iowa on the bubble? The Hawkeyes are 18-13 and finished 10-8 in the Big Ten, but are currently just 72nd in the RPI. A win over Indiana may not move the needle much, but if the Hawkeyes can get to Saturday, their chances to dance improve substantially.
Team with the most to prove: Maryland. The Terps will be playing in a friendly environment near their campus, but finished just 4-5 over their last nine conference games. Maryland is obviously a lock for the tournament, but their recent slide raises a fair question: How good is this team? Maryland didn't beat Purdue or Wisconsin this season and its win over Michigan in January came before the Wolverines figured things out. That said, the Terps won seven Big Ten road games, an impressive feat that suggests this group is fully capable of winning games in March.
Players to keep an eye on:
· Caleb Swanigan, Purdue: The Big Ten's best player can make another statement heading into the NCAA tournament by putting the Boilermakers on his back and winning the Big Ten tournament. Purdue already won the outright regular season conference crown in large part because of Swanigan, who finished the regular season with 25 double-doubles in 31 games.
· Nigel Hayes, Wisconsin: Ethan Happ is Wisconsin's best player, but Hayes is the key for the Badgers advancing in tournament play. His inconsistent play was a major reason for Wisconsin's struggles down the stretch. For the Badgers to advance in March, Hayes needs to focus on getting to the foul line and not forcing shots, which has been an issue at times.
· Peter Jok, Iowa: There are very few players who can go out and score 35, but Jok is one of them. In fact, he did it twice this season with 35 against Indiana in late February and 42 against Memphis earlier in the season. Jok had five games with 30 or more this season. He's an explosive scorer and if Iowa is going to sneak into the NCAA tournament, Jok will be the catalyst.
· Miles Bridges, Michigan State: It's fair to say Bridges is the most explosive player in the conference. Enjoy him while you can, Big Ten fans, as he looks destined for the 2017 NBA draft. Bridges is a special talent capable of leading the Spartans on a run through the Big Ten tournament.
· Derrick Walton Jr., Michigan: As great as Swanigan was, Walton Jr. may have been the Big Ten's best player the last couple weeks of the season. He finished with the third best offensive rating in Big Ten play and is the reason why the Wolverines are peaking at the right time.
Bids on the line: Purdue, Wisconsin, Maryland, Minnesota and Northwestern are locks to make the tournament. Michigan is in great shape following Sunday's dismantling of Nebraska on Sunday. Michigan State also looks like it will make the tournament. The two bubble teams to watch are Illinois and Iowa. Both teams probably need two wins to get in. Illinois would need to beat Michigan and Purdue and Iowa is looking at Indiana on Thursday and Wisconsin on Friday.
Filed to: 2017 Big Ten tournament