2017 Big Ten tournament bracket set, Indiana to open on Thursday against Iowa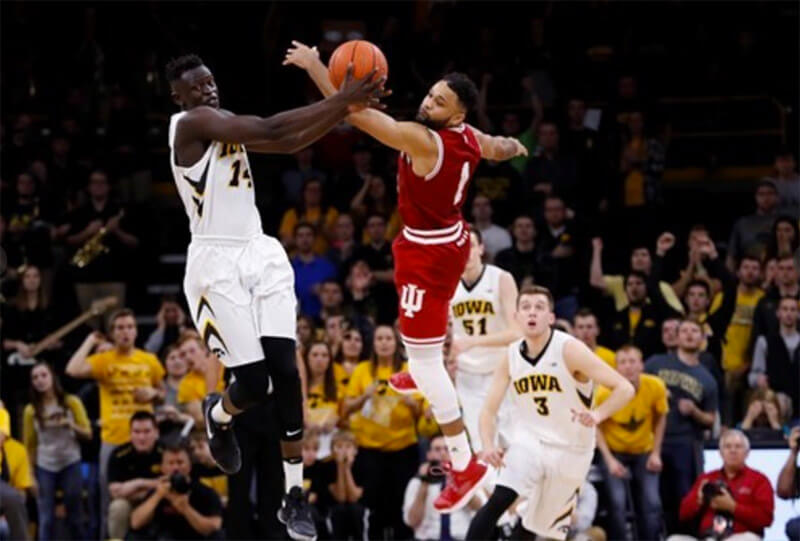 The Big Ten regular season schedule is complete and Indiana is the No. 10 seed in this year's conference tournament at the Verizon Center in Washington, D.C.
Indiana finished in a tie with Ohio State for 10th place in the conference standings, but won the tiebreaker for tournament seeding because of Saturday's 96-92 win in Columbus.
The Hoosiers will open the Big Ten tournament on Thursday, March 9 at 6:30 p.m. ET on ESPN2 against the No. 7 seed, Iowa. The Hawkeyes won the only regular season meeting with Indiana, 96-90 in overtime on Feb. 21 in Iowa City.
The Indiana-Iowa winner will face No. 2 seed Wisconsin in the tournament quarterfinals on Friday, March 10 at 6:30 p.m. ET on BTN.
The full 2017 Big Ten tournament bracket is available below: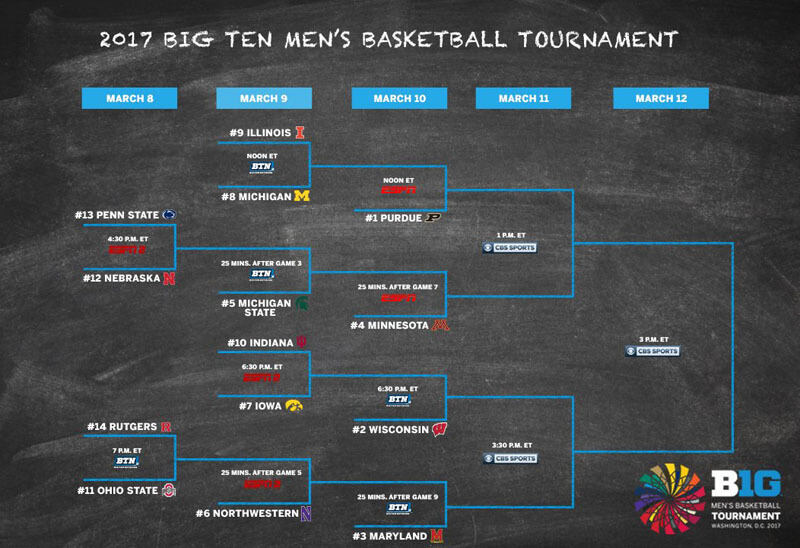 Filed to: Big Ten Tournament