During Indiana's loss to Purdue on Tuesday night, the Hoosiers let Dakota Mathias go off in the first half. He scored 17 points over the first 20 minutes of the contest on 7-of-9 shooting.
We'll take a look at a few scores that really got him going — as well as two Tim Priller buckets — in the latest edition of Film Session:
With the Hoosiers up midway through the first half, Mathias enters the ball to Caleb Swanigan on the left side of the court: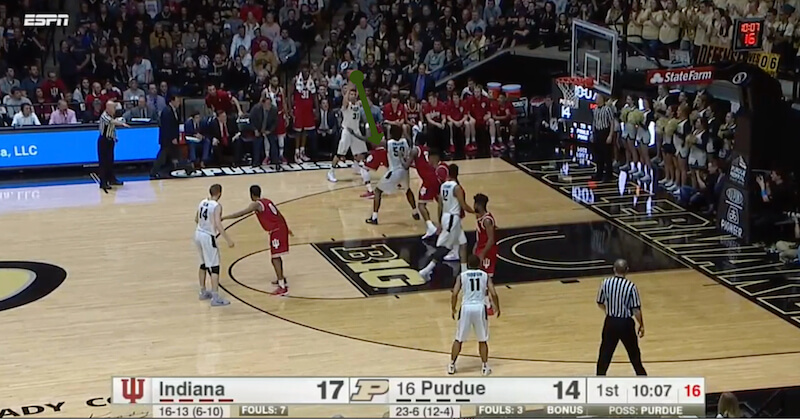 Swanigan turns and squares up De'Ron Davis. Mathias fakes a baseline cut to the basket and heads back into the left corner: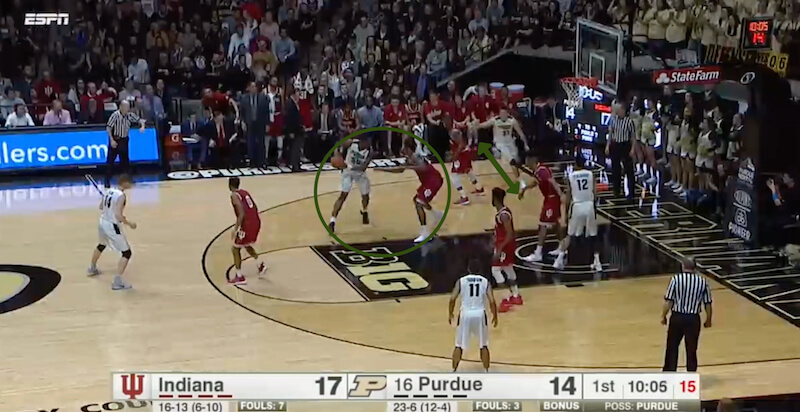 Josh Newkirk gets caught in no man's land. He moves hard to the left block without keeping track of Mathias, who's out in the left corner. So Swanigan makes the pass: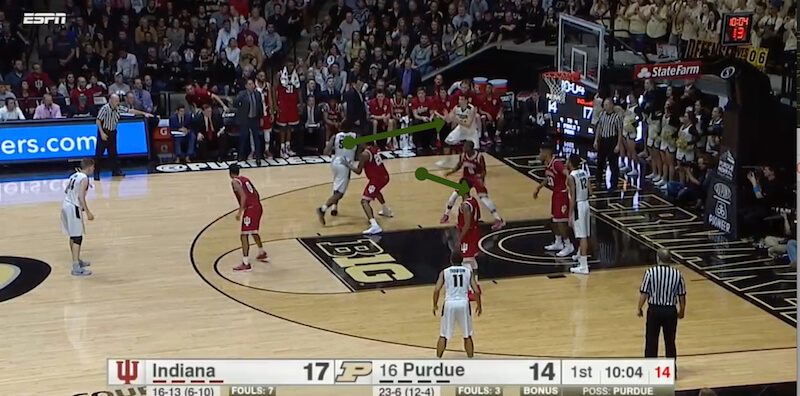 On the catch, Newkirk is scrambling out to recover: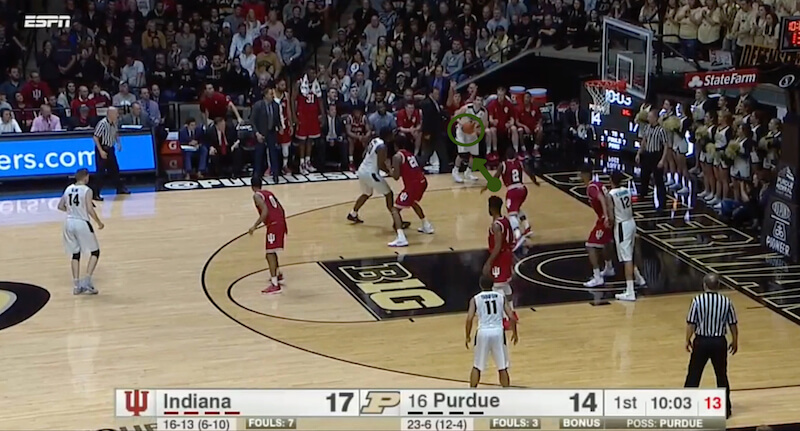 Mathias drops it in for three points: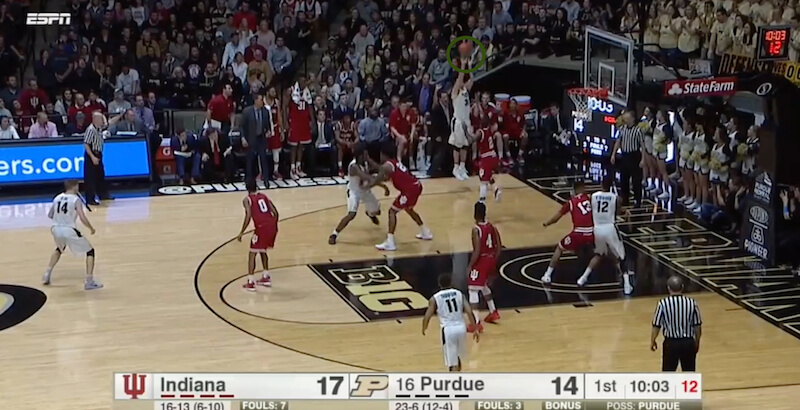 Complete lack of awareness from Newkirk on this one.
Filed to: Purdue Boilermakers, Tim Priller