Big Ten Power Rankings: January 30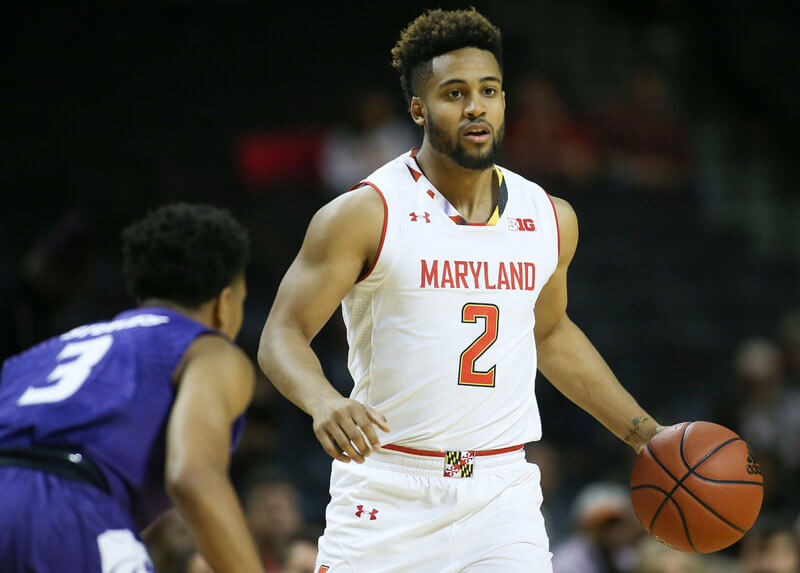 We have reached the unofficial midway point of the Big Ten regular season, with only Maryland and Wisconsin yet to play their ninth conference game. The first five weeks were filled with parity, upsets, and fantastic finishes. With no clear frontrunner at the moment and a muddled middle of the conference, the final five weeks should have plenty in store.
Here's a look at where each team stands:
14. Rutgers (12-10, 1-8; 0.82 points per possession, 1.00 points per possession allowed; KenPom – 129, Sagarin – 128, RPI – 130) (Last Week: 14)
The Scarlet Knights came ever so close to finally moving up the rankings, leading by nine over Wisconsin with 3:22 remaining in front of a less-than-packed house at Madison Square Garden. That's when Rutgers imploded, hitting just 1-of-5 shots from the floor, missing four free throws and committing two turnovers in the final three minutes of regulation.
13. Illinois (13-9, 3-6; 1.03 PPP, 1.11 PPP allowed; KenPom – 67, Sagarin – 69, RPI – 54) (Last Week: 13)
The Illini were unable to overcome an 'unacceptable' first half of basketball on Saturday, falling to Penn State and dropping to 0-5 on the road. The loss also prevented Illinois from winning consecutive conference games for the first time since the 2014-15 season.
12. Penn State (12-10, 4-5; 0.93 PPP, 1.00 PPP allowed; KenPom – 93, Sagarin – 81, RPI – 71) (Last Week: 10)
Shep Garner led the way for the Nittany Lions against Illinois, pouring in 18 points and making key plays down the stretch. The win likely helped alleviate the sting of a 27-point loss to Wisconsin earlier in the week and will give Penn State a bit of momentum heading into a rematch with Indiana on Wednesday.
11. Ohio State (13-9, 3-6; 1.03 PPP, 1.09 PPP allowed; KenPom – 63, Sagarin – 55, RPI – 77) (Last Week: 9)
Thad Matta's squad seemed to have started playing up to their potential after winning three of four conference games after an 0-4 start to the Big Ten. But with a chance to creep back within a game of .500, the Buckeyes came out flat against Iowa and were unable to recover.
10. Iowa (12-10, 4-5; 1.02 PPP, 1.10 PPP allowed; KenPom – 91, Sagarin – 75, RPI – 113) (Last Week: 11)
In a conference full of puzzling teams, Iowa may be the most befuddling. The Hawkeyes looked hapless in Champaign on Wednesday, yet three days later, with Peter Jok sidelined, they blitzed the Buckeyes.
9. Nebraska (10-11, 4-5; 1.06 PPP, 1.08 PPP allowed; KenPom – 83, Sagarin – 86, RPI – 67) (Last Week: 12)
Nebraska became the last Big Ten team to eclipse the 10-win mark on Sunday, shocking the Boilermakers 83-80 in Lincoln. Perhaps more surprising than the upset itself is who led the way for Nebraska; 6-foot-8 sophomore Jack McVeigh. Relegated to the bench earlier in the season, McVeigh tied a career-high with 21 points, nailing four 3s and seven free throws in the victory.
8. Indiana (14-8, 4-5; 1.12 PPP, 1.14 PPP allowed; KenPom – 39, Sagarin – 29, RPI – 80) (Last Week: 5)
Once the third-ranked team in the nation, the Hoosiers are suddenly on the bubble of the NCAA Tournament. It's been a tumultuous conference season for Indiana, and the last week was the worst yet as Indiana suffered two blowout road losses and lost James Blackmon Jr. indefinitely due to injury.
7. Minnesota (15-7, 3-6; 0.99 PPP, 1.01 PPP allowed; KenPom – 44, Sagarin – 41, RPI – 24) (Last Week: 6)
The Gophers lost their fifth consecutive game by single-digits on Saturday, blowing a late lead to Maryland at the Barn. Minnesota's offense once again fell apart down the stretch, making only one field goal in the last 2:30.
6. Michigan (14-8, 4-5; 1.16 PPP, 1.14 PPP allowed; KenPom – 35, Sagarin – 33, RPI – 69) (Last Week: 8)
After shooting the lights out against Indiana on Thursday, the Wolverines were held to 1.00 PPP when faced with a much stingier Spartan defense at the Breslin Center. Michigan, who played on Sunday with a flu-ridden Zak Irvin, will have a chance at revenge when the rivals meet again on Feb. 7 in Ann Arbor.
5. Michigan State (13-9, 5-4; 1.05 PPP, 1.00 PPP allowed; KenPom – 51, Sagarin – 40, RPI – 45) (Last Week: 7)
In a loss to Purdue on Tuesday, Miles Bridges was the only Spartan to reach double-figures in scoring. On Sunday, Bridges received a boost from fellow freshmen Cassius Winston and Nick Ward, as the trio combined to put up 44 points, leading the Spartans to a much-needed win over Michigan.
4. Purdue (17-5, 6-3; 1.13 PPP, 1.01 PPP allowed; KenPom – 12, Sagarin – 12, RPI – 30) (Last Week: 2)
For all of Purdue's strengths, with each defeat, the weaknesses are becoming more clear. Defensive lapses and costly turnovers doomed the Boilermakers on Sunday in Lincoln. Now, Purdue will enter a brutal stretch (vs. Northwestern, at Maryland, at Indiana) with little to no margin for error if they hope to remain in the title hunt.
3. Northwestern (18-4, 7-2; 1.09 PPP, 0.96 PPP allowed) (KenPom – 30, Sagarin – 32, RPI – 29) (Last Week: 4)
In front of a sellout crowd at Welsh-Ryan Arena, the Wildcats didn't disappoint, crushing Indiana and inching closer to what has eluded them for decades – an NCAA Tournament berth. If Northwestern can pull off a win on Wednesday in West Lafayette, they could even find themselves in position to take a share of the Big Ten regular season crown.
2. Maryland (19-2, 7-1; 1.09 PPP, 0.97 PPP allowed; KenPom – 40, Sagarin – 36, RPI – 17) (Last Week: 3)
Freshman Justin Jackson continues to answer the call of coach Mark Turgeon, this time draining five 3s in a come from behind win over Minnesota. As a team, the Terrapins now boast the best three-point shooting team in the league, averaging 43.6 percent from beyond the arc in conference play.
1. Wisconsin (18-3, 7-1; 1.10 PPP, 0.94 PPP allowed; KenPom – 11, Sagarin – 10, RPI– 21) (Last Week: 1)
The heroics of Ethan Happ saved the Badgers from being embarrassed by Rutgers. Happ was unstoppable in the closing moments, scoring 15 points, recording two assists, a steal and a block in the final 8:11 of the contest. With the win, the Badgers remain in the driver's seat to win the conference, as KenPom has the Badgers as the favorite in all 10 of their remaining regular season contests.
Filed to: Big Ten Power Rankings