At the Buzzer: Northwestern 68, Indiana 55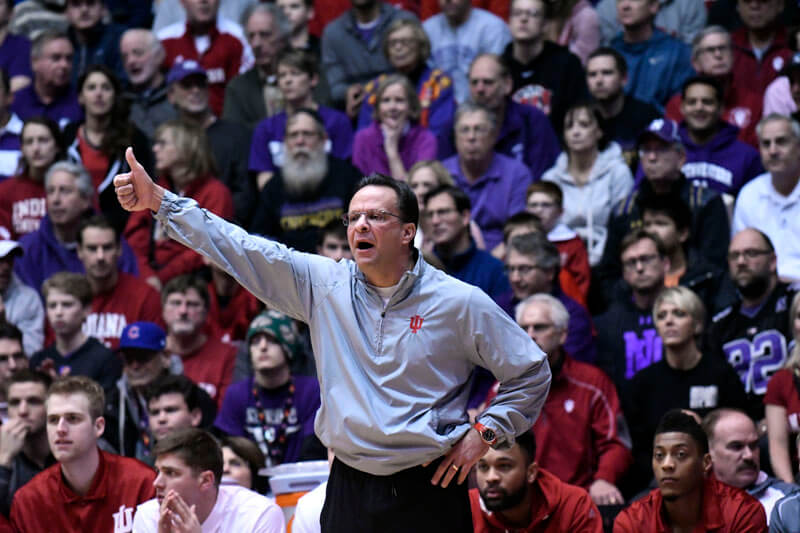 EVANSTON, Ill. – Quick thoughts on a 68-55 loss to Northwestern:
How it happened: It was a promising start for Indiana on Sunday evening at Welsh-Ryan Arena. The Hoosiers raced out to a strong start and after a Robert Johnson 3-pointer, led 10-1 with 15:32 remaining in the first half. The Wildcat faithful were quiet. But the lead didn't last for long. Northwestern came racing back and by the 7:49 mark of the first half, led 21-12. That was the end of the Hoosiers, who never got closer than six the rest of the way. Without James Blackmon Jr., the offense struggled mightily. Indiana actually held Northwestern to a respectable 1.08 points per possession, but it didn't matter. Indiana had nothing going offensively (32 percent shooting from the field) and couldn't hold onto the ball (turnover percentage of 20.7). The loss, Indiana's second straight, dropped the Hoosiers to 4-5 in the Big Ten with Penn State coming to Bloomington on Wednesday.
Standout performance: Thomas Bryant was the only Indiana player to score in double figures. He tied a career-high with 23 points and grabbed 12 rebounds in 36 minutes.
Statistic that stands out: Indiana scored just .88 points per possession, its worst offensive efficiency mark of the season. Their two previous lows were .93 against Fort Wayne and .94 against Louisville.
Final individual stats:

Final tempo-free stats: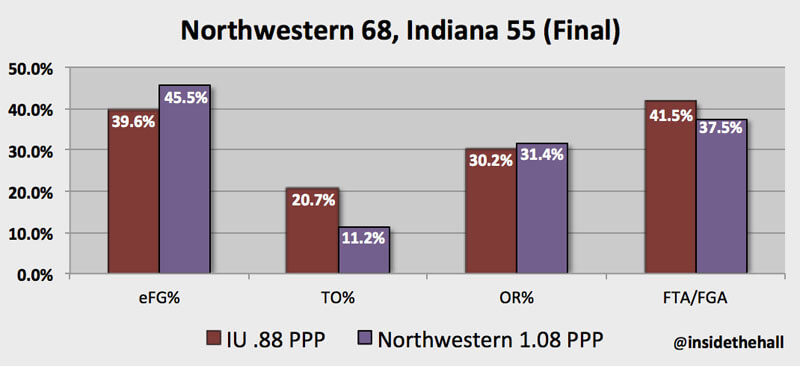 (Photo credit: David Banks-USA TODAY Sports)
Filed to: Northwestern Wildcats