Film Session: Michigan State
After a Kenny Goins dunk pulled Michigan State within four with 5:03 to go in Saturday's contest, the Hoosiers needed buckets and stops to maintain the lead and emerge victorious.
They got 'em, as Indiana received contributions from a number of players down the stretch to seal the victory. We'll look at some key final moments from Saturday's win in the latest edition of Film Session:
Up four, Devonte Green passes the ball to James Blackmon Jr.: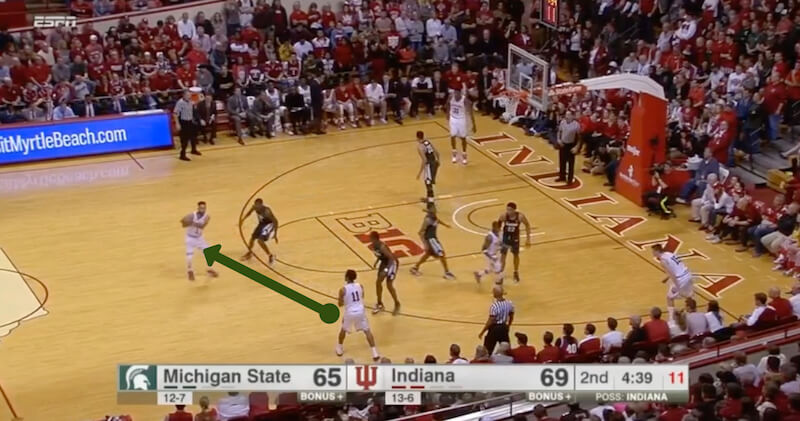 Blackmon Jr. dribbles in a bit off the perimeter and attracts Joshua Langford over. This leaves Green open. Blackmon Jr. makes the pass: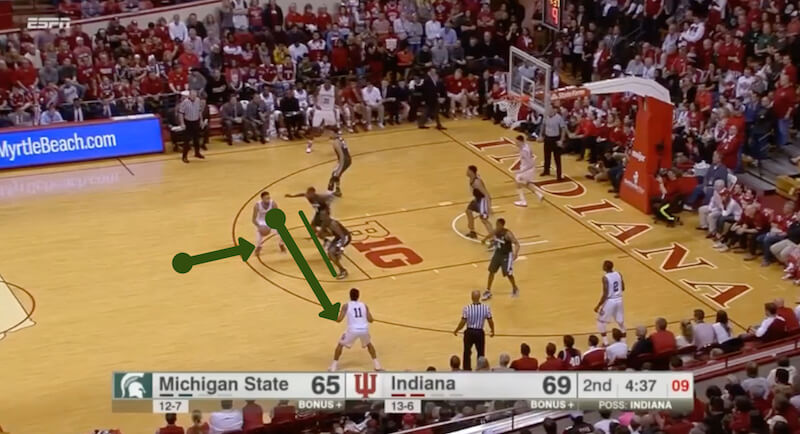 Green fakes the shot: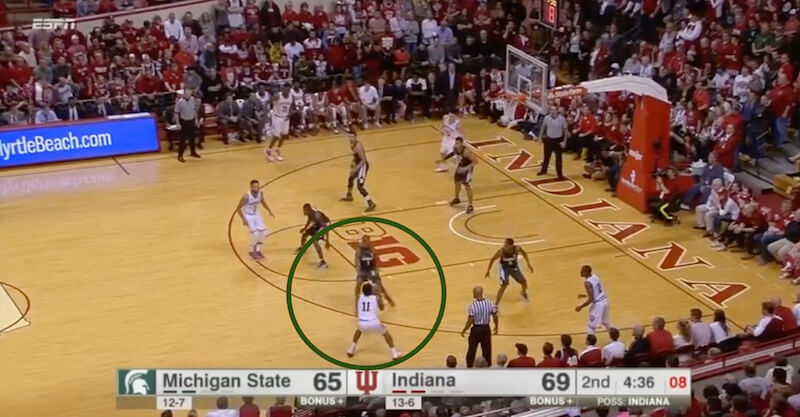 Which helps him get a sliver of an advantage on Langford. He drives left to the paint: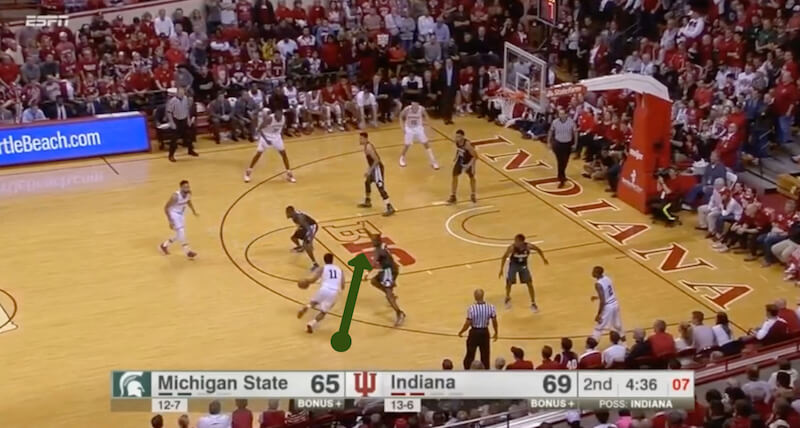 Green puts up a one-handed runner in the middle of the paint over Langford's outstretched arm. It banks in for two to put the Hoosiers up six: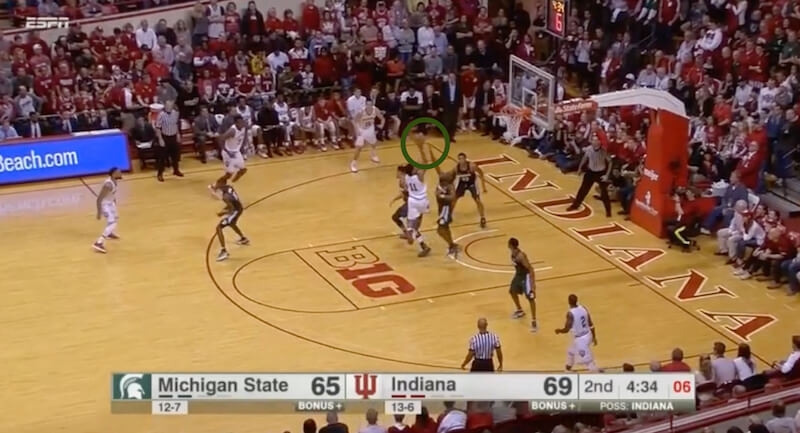 This was a tough shot from Green. But his play over the last several games has dictated more trust in crucial moments and he delivered here.
Video:
Filed to: Michigan State Spartans