The Minute After: Illinois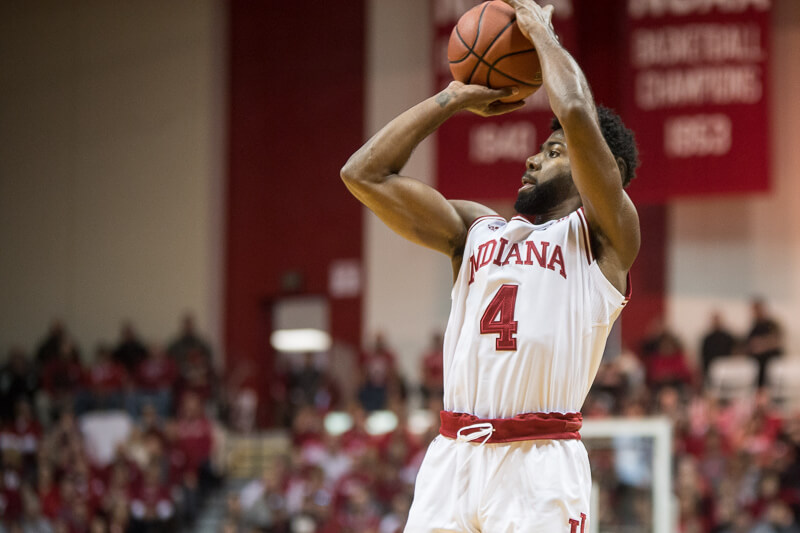 Thoughts on a 96-80 win over the Illini:
The free fall is over.
As darkness fell on a sunny, chilly Bloomington Saturday, Indiana stepped onto Branch McCracken Court meaning business. There was no slow start. No silly turnovers. No wondering where the intensity or focus was. Indiana raced out to a 15-0 lead early in the first half and Illinois never seriously threatened the rest of the contest, as nine is as close as the Illini would get.
Did IU fail to defend at a high level in the second half? Most certainly. Despite a great defensive first half — particularly from a stingy, active OG Anunoby –where the Hoosiers allowed just .86 points per possession, it appears the defensive issues have not been fully resolved. The Illini and Hoosiers essentially went shot for shot over the final 20 minutes of the game. Malcolm Hill finished with 21 points (5-of-12) as did Jalen Coleman-Lands (7-of-13). Thanks to a wildly efficient second half (1.457 points per possession), the Illini scored 1.18 points per possession for the game. That said, this was still IU's best performance in conference play so far defensively, thought not by much, as it allowed 1.20 and 1.23 against Nebraska and Wisconsin, respectively.
"We got to maintain and build on this game," James Blackmon Jr. said after the contest.
Had the Hoosiers not been hot from distance (13-of-25, 52 percent) or gotten solid offensive performances from the likes of James Blackmon Jr. (25 points, 7-of-12), Thomas Bryant (20 points, 6-of-6) and Robert Johnson (18 points, 7-of-11) this one could have been much closer. But as it stands, the Hoosiers let up 80 points to an opponent and still won the game by 16 points.
Anunoby's performance this evening reminds you why he's a projected lottery pick. He did a little bit of everything on both ends. The sophomore flashed terrific on-ball defense and swatted two shots. He finished an alley-oop with authority and knocked down 1-of-2 from distance, finishing with 12 points on 4-of-6 shooting. Bryant has struggled to make quick, decisive, strong moves in the post over his last few outings, but he was better with that tonight and it helped aid his 6-of-6 performance. Bryant also hit both of his shots from distance.
Coming off his injury, Devonte Green had a nice little stretch in the first half where he dished an assist to Johnson and then scored a bucket of his own. Green finished with five points, two assists, two rebounds and a steal in 13 minutes of action.
After four straight games with a turnover percentage over 20, Indiana calmed down with the ball in this one, turning it over on 17.7 percent of its possessions, its third best performance in that statistic this season.
"We never want to turn the ball over," a blunt Anunoby said after the game.
On offense beyond the hot shooting, the Hoosiers were crisp with their passing and really moved the ball, racking up 22 assists on 29 made baskets. Their 1.42 points per possession was the team's best against a major conference opponent this season.
"It's a long, long season," Tom Crean said post game.
While the defense wasn't markedly better, Indiana was quite good in several other categories today. There's reason for optimism again in Hoosier Nation, and for now, that's good enough.
Filed to: Illinois Fighting Illini