Film Session: Louisville
In Indiana's New Year's Eve loss to Louisville, the Hoosiers again struggled with turnovers — particularly in the first half when they racked up 11 of them.
"Our turnovers at the beginning of the game were ridiculous," Tom Crean said after the game. "I mean, they weren't even forced."
While that was true of a few of them, Indiana's decision making — as well as Louisville's length — doomed them on a number of others. We'll take a look at six such turnovers in the latest edition of Film Session:
Indiana knocks the ball loose and Thomas Bryant recovers: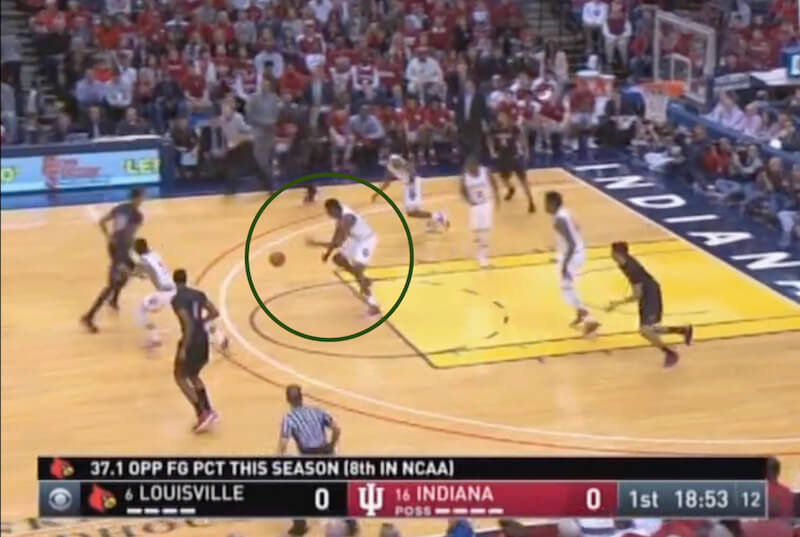 Bryant comes down the court with it: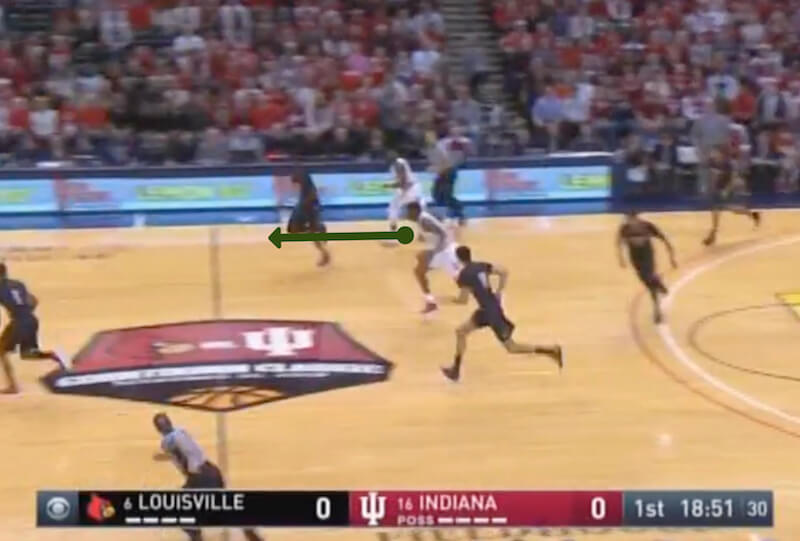 He passes ahead to James Blackmon Jr.: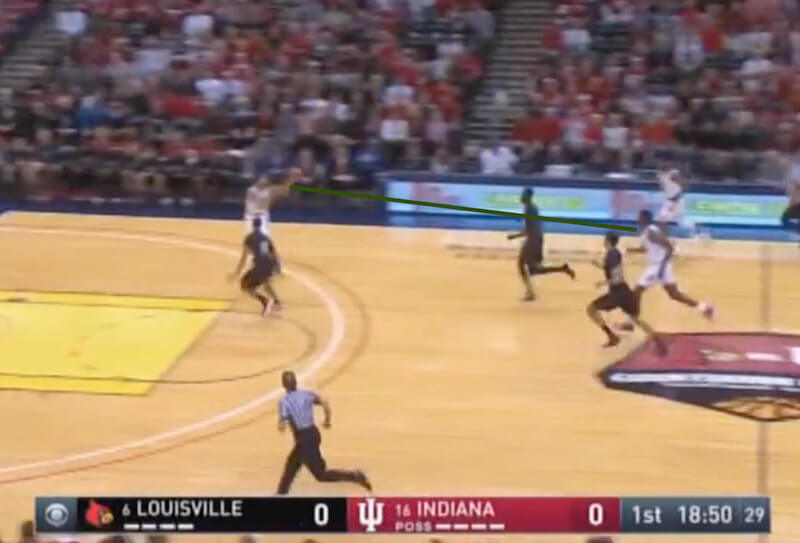 Blackmon Jr. goes up for the shot against V.J. King: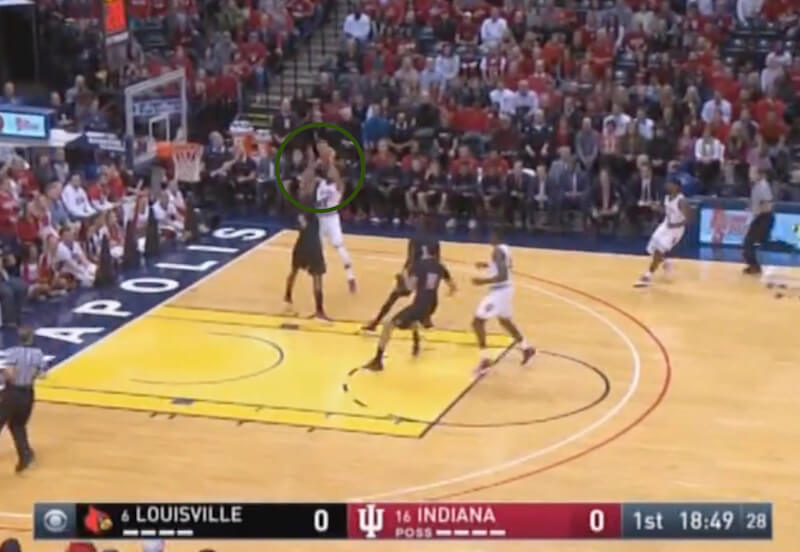 But perhaps worried about his length, Blackmon Jr. makes the last second decision to turn around and pass to Robert Johnson: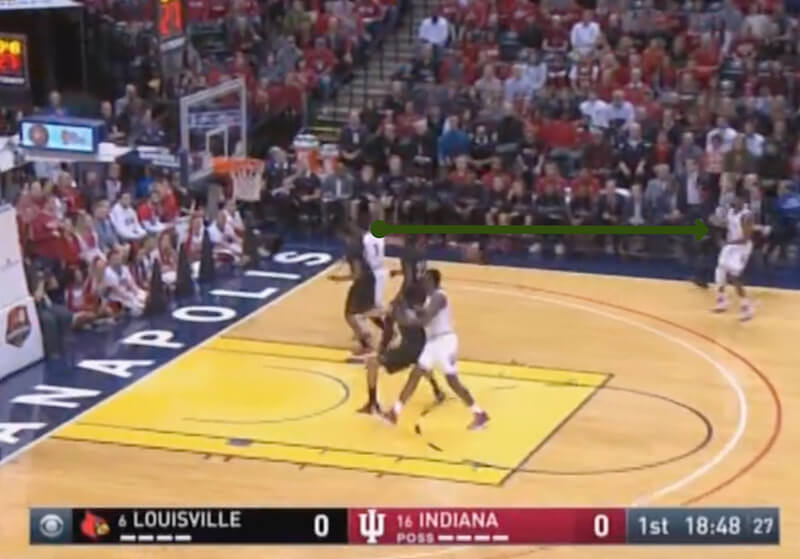 It's a slow pass that's intercepted by Quentin Snider: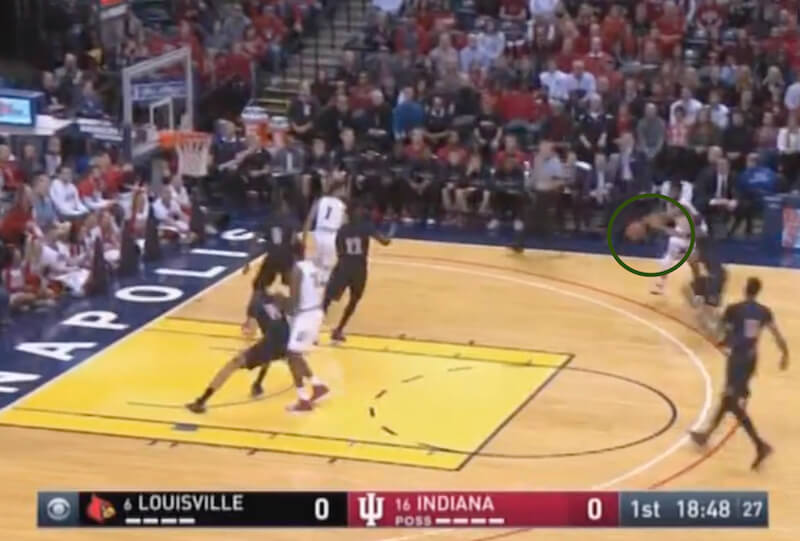 On the other end, Snider gets a ball screen from Anas Mahmoud: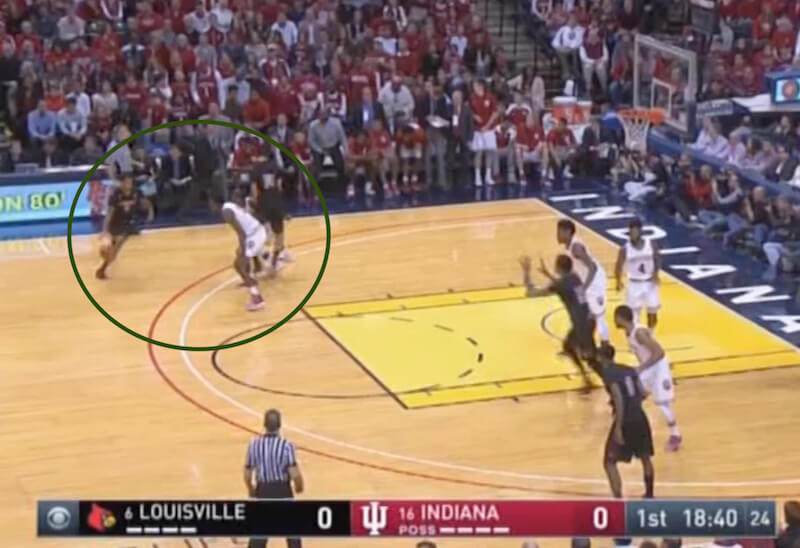 Bryant sticks with Snider, which allows Mahmoud plenty of space. Snider makes the pass: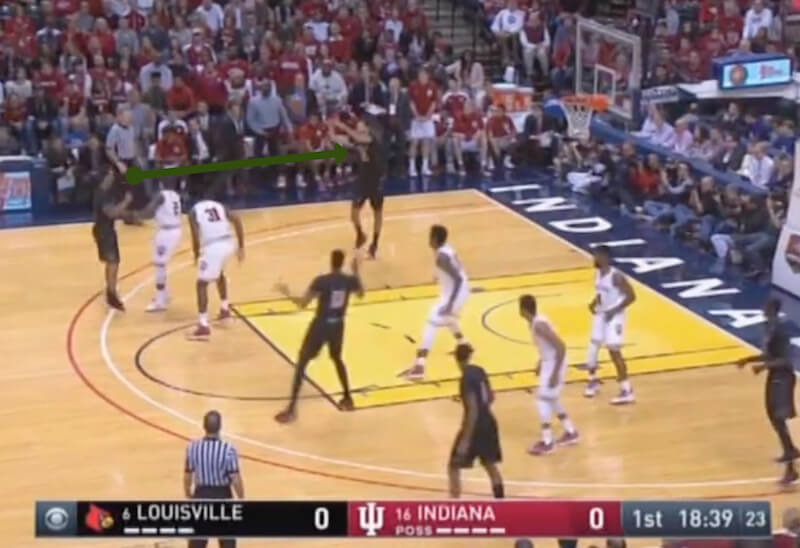 Indiana brings no help defense and Mahmoud easily jams it home: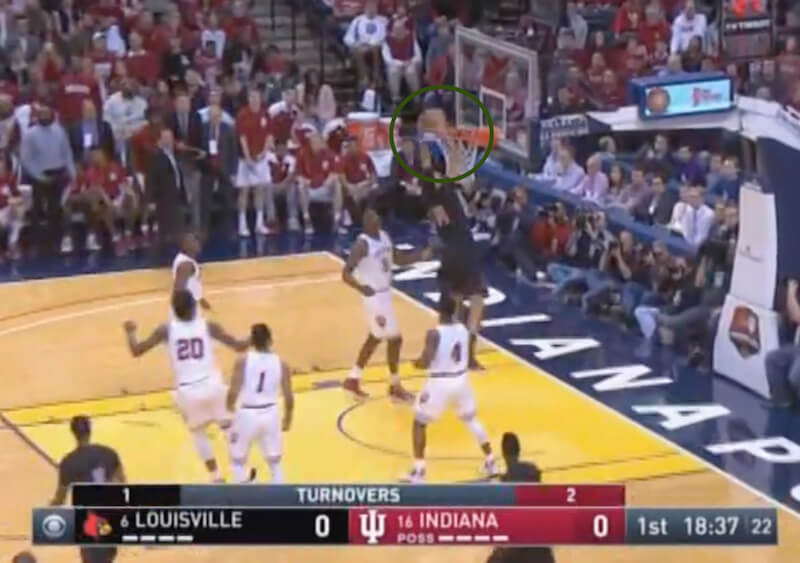 Rough sequence for the Hoosiers here, started off by Blackmon Jr.'s poor decision to pass.
Video:
Filed to: Lousiville Cardinals